About Oleta River State Park
Welcome to the wild side of Miami. No, not the "party with Pitbull at a club" side, the literal wild side. Oleta River snakes its wild way through mangrove and sea grape trees until it pours out into Biscayne Bay, unconcerned by the big city looming at its borders. So come escape for the day, and bring your bike, too — the park has over 10 miles of awesome mountain bike trails, with different trails marked for beginners and more expert riders. Or take to the water in a canoe or kayak to explore the mangroves that line the peaceful bay. If you don't have your own bike or sea vessel, no worries, you can rent them from park concessions. And a Miami outing wouldn't be complete without some sunbathing, so spread your towel out on the park's 1,200-foot palm-fringed beach and soak up some rays. Hungry? Fire up a grill in the picnic area, or tackle a platter of fried fish at the historic Blue Marlin Fish House that sits at the entrance to the park. Eat up, you have a long night of clubbing (or camping) ahead.
Campgrounds in Oleta River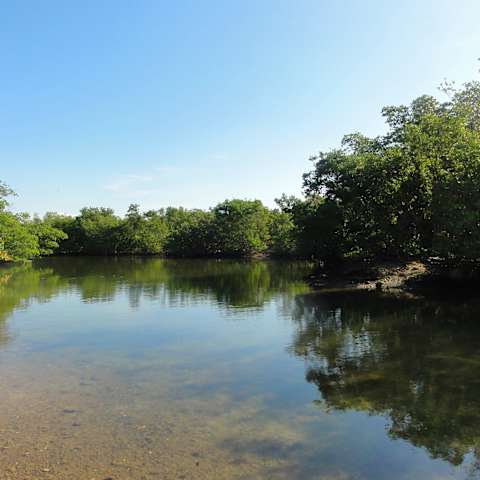 Located on the northern end of the park, near most of the hiking and biking trails, the Oleta River...
Photos
This park doesn't have any submitted photos—just yet.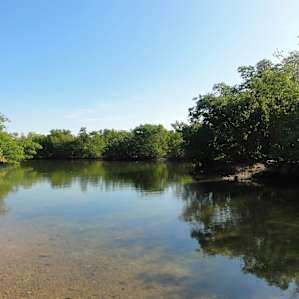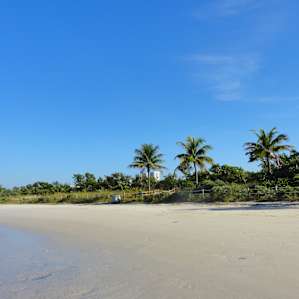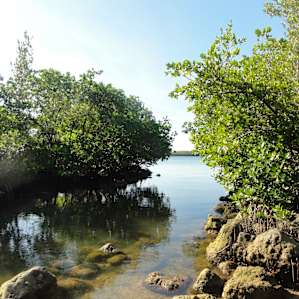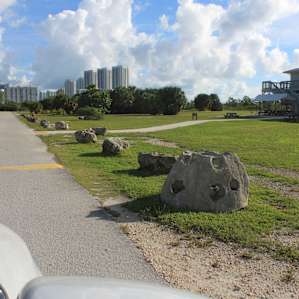 Reviews
No one? Bueller? Sharing is caring, y'all.
Drop some
Oleta River
knowledge on us.
History of Oleta River State Park
In 1841, the river was named Big Snake Creek and was part of the route used by Federal troops in the Second Seminole War to travel south from Loxahatchee. In 1881, Captain William Hawkins Fulford explored the river and settled in the area known today as North Miami Beach. Once discovered, other settlers ventured north from Miami and by the 1890s, pineapple and vegetable farms had sprung up along the river in the newly formed town of Ojus. The river linked the Everglades with Biscayne Bay. An Indian trading post was established at what is now Greynolds Park. In 1922, Big Snake Creek was renamed the Oleta River. The historic Blue Marlin Fish House Restaurant was established in 1938 as a commercial fishing operation and evolved into a smokehouse until the 1980s. Reopened in 2007, the Blue Marlin offers tasty smoked fish and wraps.