About O'Leno State Park
Hammock camping? Is that even a question, cause if it is it's definitely a yes! Just one of many fun and exciting features of this Sante Fe River-neighboring park just 30 miles north of Gainesville. The Sante Fe "disappearing" River, being another one of the park's unique attractions. Connecting with River Rise Preserve State Park on the south, the two parks offer over 6,000 acres of sandhills, hardwood hammock, sinkholes and river swamps to frolic and explore! Bike, hike or horseback ride the 13 miles of trail that weave and wander throughout the park or swim, fish, canoe or kayak the scenic waters of the Sante Fe while keeping your eyes peeled for deer, squirrel, alligator, raccoon, turkey, gopher tortoise and other reptiles. There's no limit to the adventures that are in store at this wild wonder!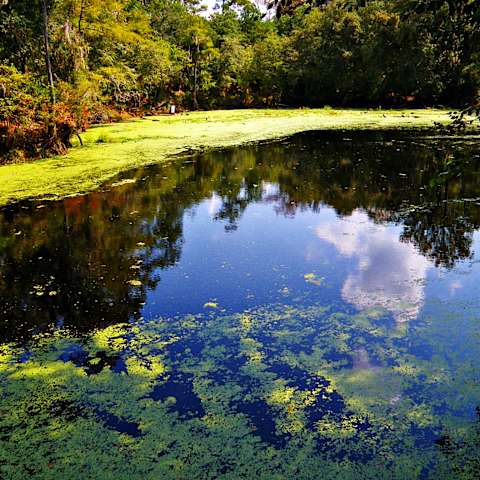 Ever see the movie Magnolia? You know. . . Tom Cruise, Julianne Moore, Philip Seymour Hoffman? Great...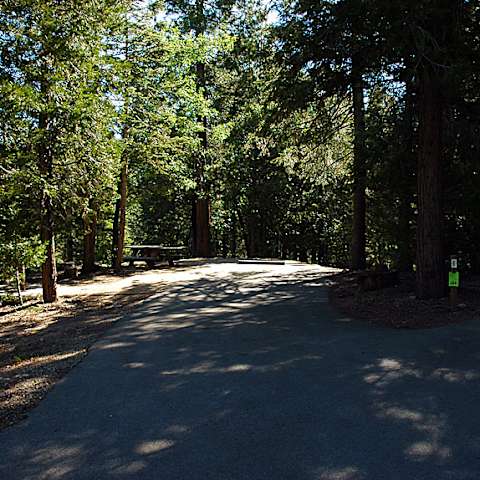 "Swing softly and carry a large hammock" - We're pretty sure that was the gist of Teddy Roosevelt's...
1 Review
No one? Bueller? Sharing is caring, y'all.
Drop some
O'Leno
knowledge on us.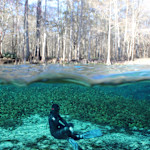 Hey fellow hipcampers! If you have never been to O'Leno State Park before I have to recommend crossing the suspension bridge and taking the O'Leno Sink trail. Bring the cameras and be ready for picturesque river scenery and plenty of wildlife!
Remove vote :(
History of O'Leno State Park
In the mid 1800s, the town of Leno was founded along the banks of the Santa Fe River. The first telegraph linking Florida to the outside world passed through Leno. In 1896, the railroad bypassed the tiny town, causing Leno's inevitable decline. Acquired in the early 1930s by the Florida Board of Forestry, the park was developed by the Civilian Conservation Corps (CCC) and the Works Progress Authority primarily for use as a summer forestry camp. Several of the original structures are still in use today. O'Leno State Park is located on the banks of the scenic Santa Fe River, a tributary of the Suwannee River. The distinctive geological feature of the park is the River Sink where the Santa Fe River disappears underground to re-emerge three miles south at River Rise Preserve State Park.