About Lake Louisa State Park
Just call it the six-for-one deal. Yes, it's called Lake Louisa State Park, but there are actually six lakes here to cater to all your lake-y needs. Lake Louisa, Lake Dixie, and Lake Hammond are the most accessible, and all three offer excellent opportunity for fishing, kayaking, and canoeing. If you don't bring your own, rent a canoe or kayak from park concessions and paddle alongside shores of moss-hung cyprus rising, stately, out of the thick vegetation below. When your arms start to feel like they're about to fall off, stop the paddling and hop on a hiking trail back on land. The park has over 20 miles of trails, most of them multi-use, so bring your bike and a helmet or your horse and a saddle to explore the acres of deciduous forest and pretty lake views. And a trip to the lake wouldn't be complete without a dip in the lake; luckily, you'll find a designated swimming area on the banks of Lake Louisa. Hop in, splash around, and be thankful we told you about the best lake(s) deal out there.
Campgrounds in Lake Louisa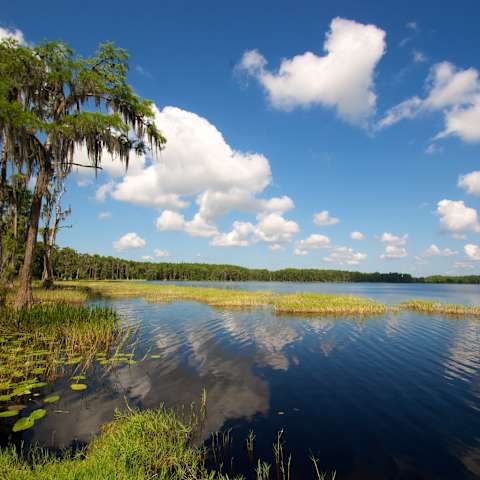 The two primitive campsites at Lake Louisa State Park are in pretttty good locations: Pine Point...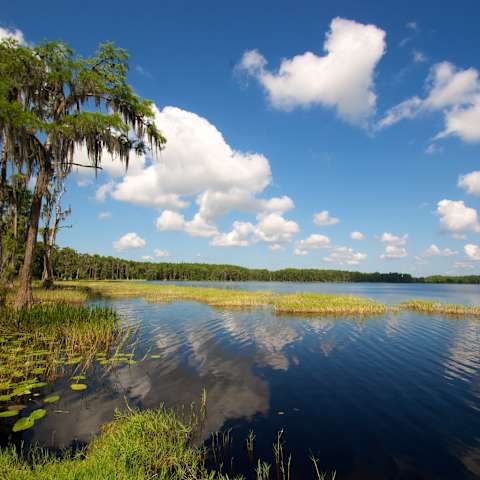 Nestled beneath the shady canopy of longleaf pines, you'll find Lake Louisa's equestrian campground....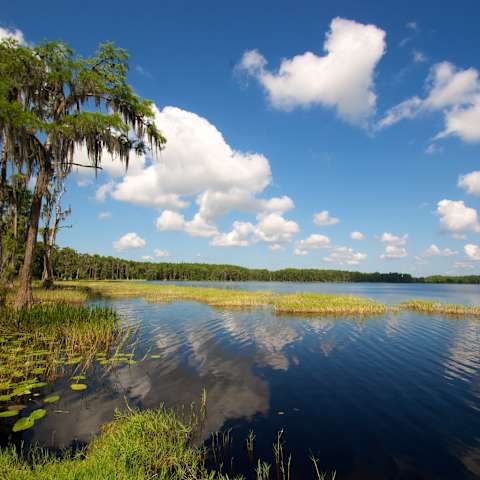 Don't get confused — the main campground at Lake Louisa actually sits between two different lakes:...
Photos
This park doesn't have any submitted photos—just yet.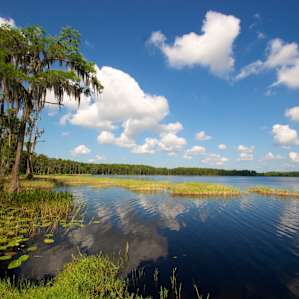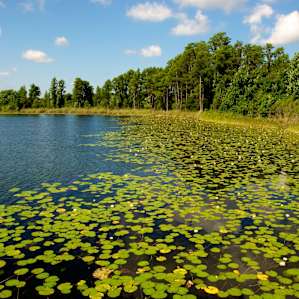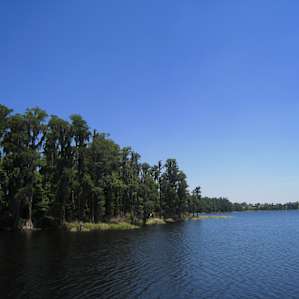 Reviews
No one? Bueller? Sharing is caring, y'all.
Drop some
Lake Louisa
knowledge on us.
History of Lake Louisa State Park
In 1823, the Treaty of Moultrie Creek designated this area as part of the Seminole Reservation. In 1910, John and Louise Driggors Hammond settled most of the land surrounding Lake Louisa. The homestead included the family home, a turpentine still, sawmill, shingle mill, a combination school and church, commissary, worker¿s cabin and cooperage. The family exported their goods by way of steamboats and barges across Lake Louisa. In 1943, the Bronson family acquired some of the property and established orange groves and a cattle ranch. Acres of old pasture and some of the orange groves from this era can still be seen in the park today. Purchased by the state in 1973, the Lake Louisa property became a state park in 1974 and opened to the public in 1977.