About Koreshan State Historic Site
Okay, we'll admit it, the Koreshan State Historic Site has a bit of an unusual history. In the late 1800s, one Cyrus Reed Teed brought the followers of his new religion, Koreshanity, down to Estero, FL, to form a self-contained, self-preserving colony. And what did followers of Cyrus's religion believe? Basically, that the entire universe existed within a huge, hollow sphere. Questionable science aside, what's left of the Koreshan's colony is worth a visit; check out the turn-of-the-century bakery, machine shops, founder's house, and Planetary Court (this is where the Planetary Council – made up of seven women who represented the seven planets of the zodiac – would convene to run the colony's affairs, in case you were wondering. We definitely were). Aside from the awesome and kookily-named historic buildings, the park offers ample opportunities for hiking, boating, fishing, and more – there's even a designated running trail. Try to visit in the winter, when you can spot manatees floating through the warm, brackish water of the Estero River. End your day by watching the sun sink beneath the horizon – which Cyrus and his Koreshans once tried to prove curved upward. Oh, Cyrus.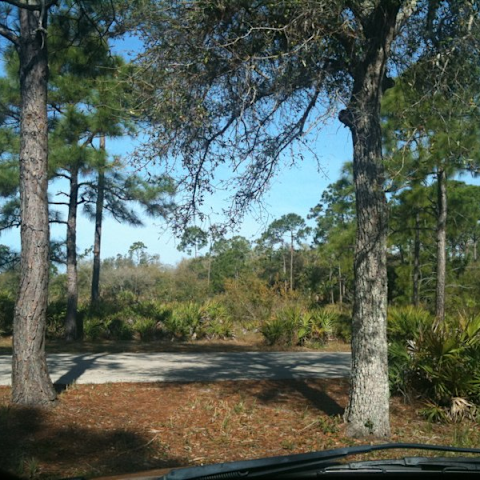 If you really want to explore all of the Koreshan's old stomping grounds, you'll need more than a few...
Photos
This park doesn't have any submitted photos—just yet.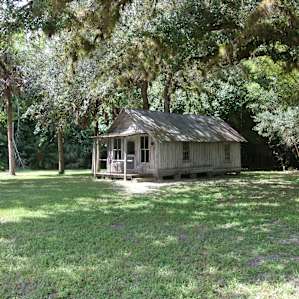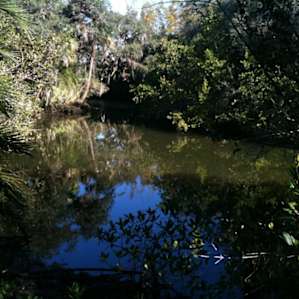 Reviews
No one? Bueller? Sharing is caring, y'all.
Drop some
Koreshan
knowledge on us.
History of Koreshan State Historic Site
The founding of the Koreshan Unity Settlement in Estero, Florida, was the continuation of a movement started in Moravia, New York, in 1880 by Dr. Cyrus R. Teed. His utopian community

of 200 followers often had to contend with an unfriendly and hostile society because of their religious, scientific and cultural beliefs. To find an accommodating environment, the movement relocated to the Florida frontier in 1894. Dr. Teed took the name "Koresh," the Hebrew translation for Cyrus, meaning shepherd.

The colonists believed that the entire universe existed within a giant, hollow sphere. They conducted experiments that seemed to confirm their beliefs.

Encouraged by their visionary leader, the industrious Koreshans built and operated a printing facility, boat works, cement works, sawmill, bakery, store and hostelry. Education, science and art also helped shape their community. Education served an important role, not only for the children at the settlement, but also for the adult members. Artistic endeavors included producing plays and musicals, and creating elaborate Victorian gardens.

After the death of Dr. Teed in 1908 at the age of 69, membership of his religious group began to decline. In 1961, the four remaining members deeded 305 acres of their land to the State of Florida as a park and memorial. The Koreshan Unity Settlement Historic District is on the National Register of Historic Places.