About Hontoon Island State Park
An island in the middle of Florida? You read it! Hontoon Island State Park is located on Hontoon Island between the St. Johns and Hontoon Dead River, and can only be reached by boat or park-operated ferry. Motorized vehicles and swimming is a no-no here, but exploring by bicycling and boating is a yes, yes! Take the unofficial rim challenge (we just made that up) and circumnavigate the island's nine and a half-miles in a day trip. Or, rent a canoe/kayak and venture into the watery wilderness that traps the island. Either way, you can't go wrong. You're camping on an island in Florida!
Campgrounds in Hontoon Island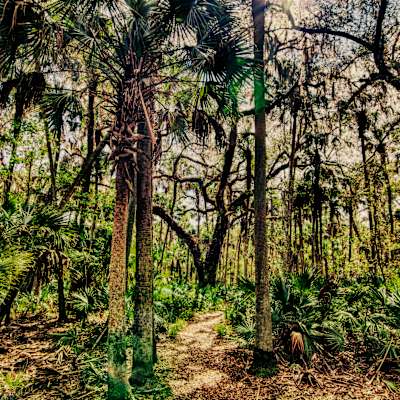 Over the river and through the woods to Hontoon Campground we go! Camp in your water vessel or choose from eleven tent sites and six rustic cabins...
Michelle : Great camp site complete with hiking trails, bike trails, wildlife, and knowledgeable friendly staff.
4 Saves
Photos
This park doesn't have any submitted photos—just yet.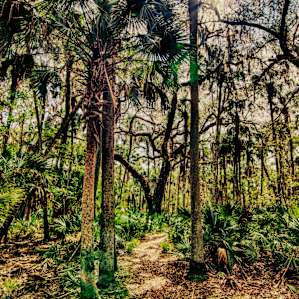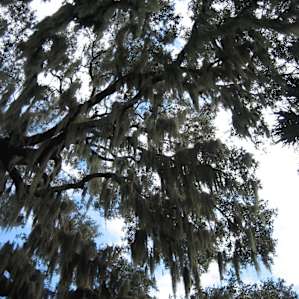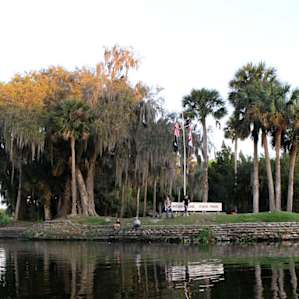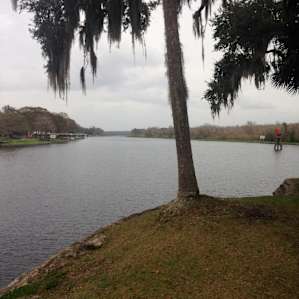 1 Review
No one? Bueller? Sharing is caring, y'all.
Drop some
Hontoon Island
knowledge on us.
History of Hontoon Island State Park
Evidence shows that inhabitants have been living along the St. Johns River for over 12,000 years. Shell mounds and other artifacts found on Hontoon Island prove that many Native Americans called this place home.
In the 1500s, Spanish Conquistadors founded the city of St. Augustine, and they built a series of missions throughout North Florida. One of those missions is said to have existed here on the island.
After the Second Seminole War, settlers formed homesteads along the St. Johns River. Their survival depended on fishing and hunting wild game, along with raising cattle and growing crops like citrus, sugar cane, corn, cotton and sweet potatoes. A former soldier named Hunton acquired the property and established a homestead on the island.