About Grayton Beach State Park
Florida is known for the natural beauty of its beaches. Unfortunately, most of those naturally beautiful beaches have condos and other manmade blights looming like concrete carrion birds. That's why Grayton Beach State Park is so great—it's a beach in all its natural splendor, not Six Flags over the sea. It's a great spot for any water-based activity short of surfing (this is the Gulf, after all, where real waves only appear during hurricanes). There is boat access to a brackish lake which has both fresh and saltwater fishing. If you get sick of sun and sand, the hiking trails allow exploration of a vibrant marsh ecosystem. The sand dunes might be the coolest feature here; they're so large that they start to swallow nearby trees and you can practically walk on the treetops. Grayton Beach affirms for us that nature is so much cooler than anything we make.
Campgrounds in Grayton Beach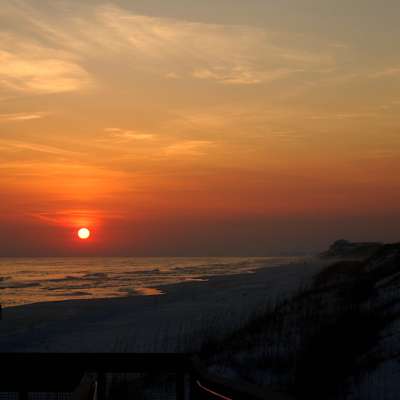 The 34 campsites are divided between two sections: old and new, each with benefits. The old section's sites are remarkably private thanks to plenty...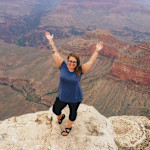 Roxanne: There's a great place for grub near Grayton called Red Bar. It will NOT disappoint (bring cash tho')
7 Saves
2 Reviews
No one? Bueller? Sharing is caring, y'all.
Drop some
Grayton Beach
knowledge on us.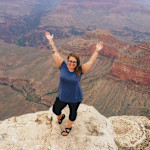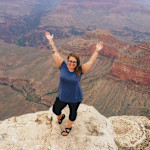 History of Grayton Beach State Park
History and Culture
The park's name comes from neighboring Grayton Beach, one of the oldest townships along the Gulf of Mexico in Walton County. Obtained through a land lease from the Florida Board of Education in 1964 and Grayton Beach State Park was dedicated and opened in 1968. It borders the township on all sides except to the south which features the Gulf of Mexico.
Ranger Station 1968
Many of today's state parks began small. Follow the growth history of the park with the following images. The original beach parcel of land for the park was leased from the Florida Board of Education on September 21, 1964 and Grayton Beach State Park opened to the public in 1968. The ranger station had a window unit for heating and cooling, a lobby/reception area and an office.
Ranger Station
The original ranger station remained in use until Summer 2009. Through the years the station weathered many storms and renovations. Central heating and air were added, the building was remodeled to allow for one back office, three computer terminal work spaces and in the front, a small lobby and drive-up day-use window.
Ranger Station 2009
After 30 years, Grayton Beach State Park's old ranger station was ready for a face-lift. The park staff moved into a modern ranger station in Summer 2009. The new station has four offices, a lobby/reception area, a drive-up day-use window, restrooms and guest parking. Twenty-four new campsites and a modern bathhouse were also added to the park in 2009. This gave the park a total of 59 campsites and two restrooms with showers, making Grayton Beach State Park available to even more guests.
Park Entrance
The original park entrance sat directly in front of the ranger station, welcoming visitors to the lovely 356-acre section of the Gulf of Mexico's northwest Florida coast.
Today's Entrance
Today, the park consists of more than 2,000 acres. The present day entrance sits approximately one quarter-mile north of its original location. The park borders two coastal dune lakes, the state forest to the north, the Gulf of Mexico to the south and private property on its east and west boundaries. Even with all the changes, Grayton Beach State Park remains one of the best places to experience the Florida Gulf coast as it once was, quiet and peaceful, welcoming guests to reflect on its beauty.