About Faver-Dykes State Park
Okay, so the water may not be youth-preserving (like Ponce de Leon was hoping when he landed in nearby St. Augustine), but the rivers and creeks that flow around Faver-Dykes State Park are sure fun to splash around in anyways. Paddle down Pellicer Creek to the Matanzas River on a water route that's designated as a State Canoe Trail -- you can rent canoes at the park concessions if you don't bring your own. The creek's calm waters are perfect for stand-up paddle boarding, too. On dry land, see if you can spot the wading shore birds that poke their long bills around the salt marshes, or look up to catch an eagle or hawk flying from its nest in one of the park's slender pine trees. Hiking, biking, and fishing are also popular activities. Depending on where you post up on the creek, you can snag both freshwater and saltwater fish like red drum, snook, bass, and bream (just make sure those previously-mentioned hawks don't swoop down and steal your catch before you hook 'em -- sneaky little raptors). After a visit to Faver-Dykes, you'll get why everyone raves about "Old Florida."
Campgrounds in Faver-Dykes
Photos
This park doesn't have any submitted photos—just yet.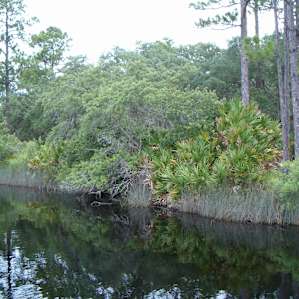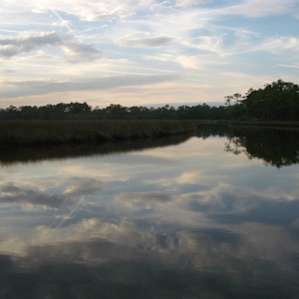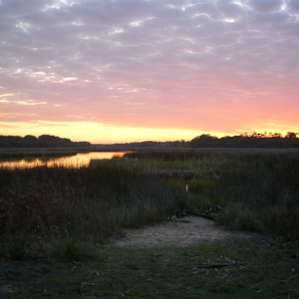 Reviews
No one? Bueller? Sharing is caring, y'all.
Drop some
Faver-Dykes
knowledge on us.
History of Faver-Dykes State Park
Pellicer Creek was named for settler Francisco Pellicer built his homestead along the banks of the creek around 1800 after receiving a land grant from the King of Spain. The park was originally part of the Buena Suerte Plantation granted in 1817 by Spain to General Joseph Hernandez. During the Second Seminole War the area was occupied by U.S. troops and in 1950, Hiram Faver, a former longtime Clerk of the Court in St. Johns County donated the land to the Florida State Board of Parks and Historic Memorials. The park is named for his parents, Alexander Hall Faver and Florida Dykes Faver. Rich long leaf pines, cooling hammocks and spreading marshes engulf the park. Wildflowers and ferns thrive under the canopy which provides habitat for the area's wild turkeys and other native wildlife.