About Caladesi Island State Park
The best things in life only come with a little effort (at least that's what all the motivational posters found in middle school classrooms told us). Caladesi Island State Park is no different. A car won't help you escape to this paradise; the island is only accessible by boat or ferry. But once you touch down and bury your feet in the soft, sugar-white sand, you'll agree that the harrowing water journey was worth it (the ferry ride is actually only 15 minutes, but you get the idea). Stake out a spot in the sand on the island's three miles of beaches, or rent a kayak and go explore the mangrove trails. There's also a three-mile hiking trail that winds through the interior of the island; see if you can spot snow-white egrets or speckled ospreys up in the pines. If one day at Caladesi isn't enough and you arrived in your own boat, dock at the marina and stay overnight. You'll wake up to a deserted island paradise—so worth it.
Campgrounds in Caladesi Island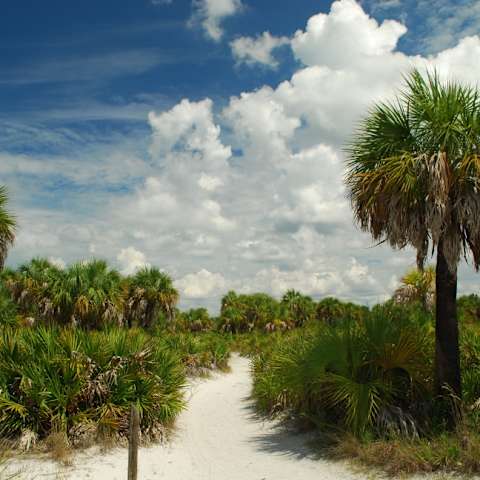 Sorry tent campers, you're out of luck at Caladesi Island. Overnight camping is only open to boaters...
Photos
This park doesn't have any submitted photos—just yet.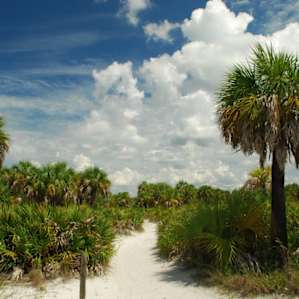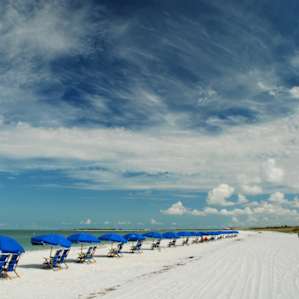 Reviews
No one? Bueller? Sharing is caring, y'all.
Drop some
Caladesi Island
knowledge on us.
History of Caladesi Island State Park
In the 1880s homesteader Henry Scharrer and his daughter Myrtle lived on this island. Later in life, at the age of 87, Myrtle Scharrer Betz penned the book Yesteryear I Lived in Paradise, telling her story of life on a barrier island.