About Biscayne National Park
95 percent of Biscayne National Park is water. So yeah, you need a boat. Currently, the park doesn't offer boat tours or kayak rentals (they are "working to resolve the issue"). So find, borrow, or rent a boat, and prepare to be blown away by Biscayne. Four distinct ecosystems make up one of the world's most unique and fragile environments, including a mangrove shoreline and part of the third-largest living coral reef. There are hundreds of species of vibrantly-hued fish and exotic plant life in Biscayne. You may even spot an endangered animal living among the reefs. The American crocodile, Florida manatee, wood stork, white-crowned pigeon, and five different types of sea turtles are a few under federal protection at the park. Biscayne was nearly lost to urban development in the 1960s. Today, the Miami skyline shimmers faintly on the horizon, a reminder of how close the island came to succombing to subdivisions. Yet throughout 10,000 years of human history and under threat by category 5 hurricanes, Biscayne National Park has remained a sacred and otherworldly place. Now, go find that boat.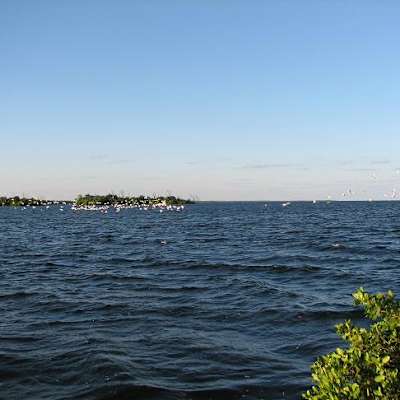 Camping is the only way to stay at Biscayne National Park. Boca Chita Key is the most popular island and contains one of two first-come first-serve...
5 Saves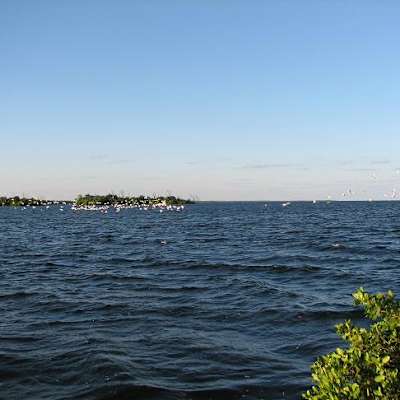 Elliott Key is one of Biscayne National Park's two walk-up only campgrounds. It's the biggest island in the park, and has two hiking trails, one...
2 Saves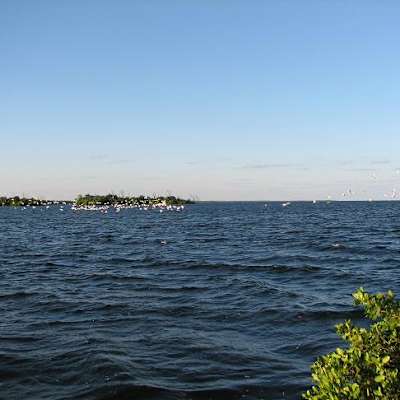 Elliott Key Group Campground is the only place in all of Biscayne National Park that takes advance reservations. In fact, they're required, and you...
Reviews
No one? Bueller? Sharing is caring, y'all.
Drop some
Biscayne
knowledge on us.
History of Biscayne National Park
Although Biscayne National Park was established for its natural history, signs of people and the many ways they have used these lands and waters is everywhere. Nearly every island in the park has evidence of use by native peoples, going back 10,000 years. Underwater, shipwrecks rest as silent witnesses to one violent moment in time, each holding the promise of teaching us about our collective past. The threat of urbanization came in the 1960s, when developers were making plans to build resorts and subdivisions on Florida's northern keys, from Key Biscayne to Key Largo. Conservationists campaigned to preserve Biscayne Bay; it became a national monument in 1968. When Biscayne National Park was established, boundaries were expanded to encompass several more of the bay's keys and reefs.