About Alafia River State Park
Reclaimed mineral site or phosphate playground paradise? You be the judge when you visit this former mining site donated by Cytec Industry in 1996. Located just 30 miles southeast of Tampa, its 6,312 acres of semi-altered landscape offers varied terrain with some radical elevation changes for mountain biking enthusiasts of all levels to enjoy. No bike, no worries! Most of Alfalfa River's trails are just like any good utility player in baseball - they do well no matter how you use them! Birding, hiking and horseback riding are other popular activities you might consider as you meander amongst the hardwood forests and flatwood pines. Want to spend the night? Grab your camping stuff and don't forget the shampoo. Did somebody say solar-heated showers...
Campgrounds in Alafia River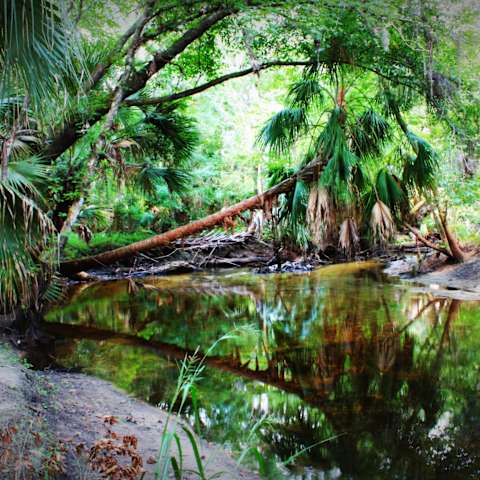 Tranquil and tucked away on the river in the southwest corner of the park, these family-friendly (yes...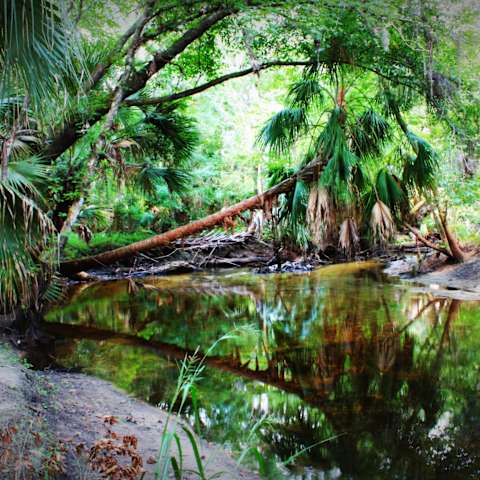 So you're feeling a little too bourgeois chic with all the frills and fancies of running water,...
Photos
This park doesn't have any submitted photos—just yet.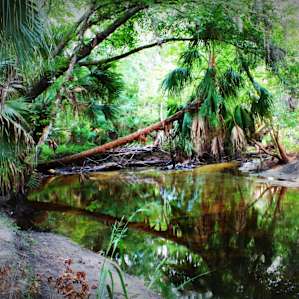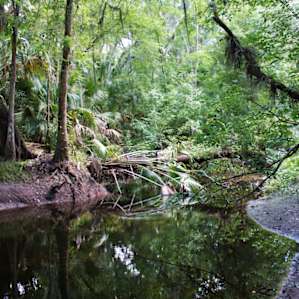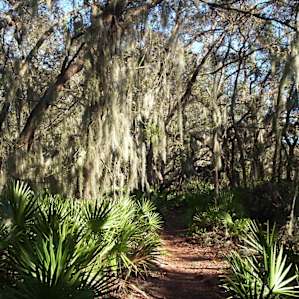 Reviews
No one? Bueller? Sharing is caring, y'all.
Drop some
Alafia River
knowledge on us.
History of Alafia River State Park
Alafia River State Park is a former phosphate mine. The reclaimed mine altered the landscape and created new landforms such as several small lakes and steep grades popular with off-road bicyclists who enjoy challenging trails. A bottomland forest bordering the South Prong of the Alafia River was protected from mining. This prong of the river is a blackwater stream. The park's 6,312 acres were donated to the State in 1996 by Cytec Industries. The mine was called Lonesome Mine, named after the nearby community of Fort Lonesome, a site which was a frontier outpost of the U.S. Army during the Third Seminole War.