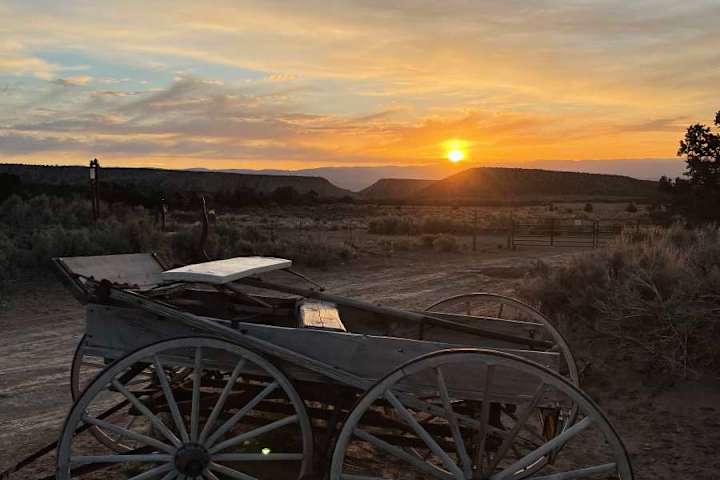 LZJ Ranch's Hiawatha Hideout!
Nearby: Arches National Park, Scofield State Park
For-the-Outlaw-in-all-of-Us...  Welcome guests!   
Camp or hunker down like Butch Cassidy's Wild Bunch probably did at the  Hiawatha Hideout!   We are a cattle ranch and so much more that is  strategically located for easy accessibility.   
The Ranch is a picturesque, convenient and very well-hidden secret in Utah's east central high desert and that's how we inte
Read more...
For-the-Outlaw-in-all-of-Us...  Welcome guests!   
Camp or hunker down like Butch Cassidy's Wild Bunch probably did at the  Hiawatha Hideout!   We are a cattle ranch and so much more that is  strategically located for easy accessibility.   
The Ranch is a picturesque, convenient and very well-hidden secret in Utah's east central high desert and that's how we intend to keep it!    Please remember we are not a developed "commercial campground with hot showers" and we don't ever intend to be...    We are a cattle ranch exploring the concept of agri-tourism and are sharing our private property with you as guests.  If you are into off-grid peace, quiet and solitude we are your deal!
OUR PORT-A-POTTY IS SERVICED, CLEAN & READY @ THE MAIN WAGON WHEEL CAMP AREA!
The only rule here?  Do at least the first ~250 yards of the 2 mile loop trail hike to the sheep camp, pond and stream and historic stone buildings (the trail head is located on the north side of the main wagon wheel camping area right next to the port-a-potty).   The trail immediately descends down a rocky steep and scenic dug-way and follows the course of a small stream, gorgeous cottonwood, pinion pines and juniper trees!  Don't forget your camera folks and be sure to keep an eye on your kids and pets.  Watch your step and be on the lookout for steep ledges, drop offs, tree branches, sharp rocks, a twisting trail and variety of native animals and birds.  Take the full loop and find the hidden and historic stone brothel/dance hall  (yup, an honest to goodness house of ill repute... )   located right next to an historic rail line that connected the towns of Price and Hiawatha back in 1916 & 17!
We are family & large group-friendly providing virtually unlimited camping, hiking, mountain biking, horseback riding, photography, wildlife viewing and exploring opportunities in and around Utah's (less well-known, yet truly spectacular) San Rafael Swell Wilderness and Recreation Areas!     
CHECK OUT OUR NEW LOCAL AND EXTENDED SAN RAFAEL SWELL RECREATIONAL AREA  WIDE TOURS!   You'll be riding in an epic Land Rover Defender 110 (seats 8 comfortably with integral factory seat belts;  see our "experiences" below to book now!).
Butch and Sundance knew where the off grid good spots were and undoubtedly spent time here...  and that's why you should too!   Concerned about video teleconferencing or missing your favorite episode of Yellowstone or Longmire ?  We've got you covered!   Our open WIFI guest network provides stable 8-20 mbs data up and down speeds and the main camp site has excellent strong (3-4+ bars) cell service with all major carriers!  
Check out our visitor "EXPERIENCES" below for a grand ole' time!
Park your large RV with towed vehicle, trailer or small SUV and tent at 1 of 8 camp sites from near commercial camping grade (Site 1 with 120 v ac, 60 amp service) to a remote stream bank back-country isolated hideaway requiring all wheel drive short, narrow wheel base and high clearance vehicles only or just hike in ~1 mile! 
We have a total of 9 different campsites available each with cedar and pinion pine wood for a campfire!   Our camp sites (1-6) are ranked numerically for ease of access, privacy and decreasing amenities (Sites 1,  2 and 3 are located in the main large wagon wheel camp area);  
Site 1  is for the largest low profile rigs,  up to and more than 45 feet, easy pull through wagon wheel parking includes an 120v AC 60 amp RV power connection, may have other camp neighbors within 30 yards; 
Sites 2 and 3 are also for large low profile rigs with easy wagon wheel pull through parking,  without a power connection, up to and more than 45 feet, may have other camping neighbors within 30 yards (includes all Class A RVs);  
Site 4 is for hardier trucks with trailers, smaller RVs up to 25 feet (two wheel drive okay) and SUVs for tent camping, 1/3 mile from the main wagon wheel camp area, pull through loop parking, only neighbors may be cows, deer and other wildlife; 
Site 5 is for folks not afraid to use their trucks, vans and SUVs with all wheel drive and high clearance only (or hike in !), requires traversing a rocky and steep dug way, brushy and narrow 2 track trail that may be difficult to access after a rain or snow, 1/4 mile distant from main wagon wheel camp/parking area,  no amenities, an 1920's vintage sheep camp is located at this location (available for camping inside but does require separate "experience" reservation), quite isolated; 
and, finally the one you've all been waiting for!  Site 6 is nothing less than "she's a daisy" as Doc Holiday might say...    Mandatory all wheel drive narrow, short wheel base vehicles with high clearance ONLY (or park at main camp area and hike/bike or back pack in ~1 mile), remote, no amenities, no cell, no internet, no distractions, truly our idea of an outback experience, isolated, remote, requires a stream crossing, rocky two track trail with rugged, steep, eroding trail with sharp turns that may be difficult to negotiate after a rain or snow,  acceptable for bivouacking, tents, cot or hammock camping, no trailers, campers or large vehicles here folks!--  near to a so-called " Christopher McCandless' " type adventure, stream bank wilderness camping where you can set up in the shade of pinion pines and cottonwood trees!   
Now, for those wishing to getting back to a bit more comfort,  site 7 is still a bit off the grid that is ~1 mile from the main wagon wheel camp area but is easily accessible by passenger cars during  good weather.   The only amenity is a fire ring.  Isolated snugged up against pinion pines, quiet with an excellent view, if your looking for something, you'll find it here!  
Site 8, on the other hand,  is for the late night fly-by-the-seat-of-your-pants arrival camper!  Very, very easy to find in the dark.  Its located 20 yards past the main wagon wheel camp area  turn in gate.  Just pull off the side of the road at the right hand bend on the graded road and sack out till morning!  Fire ring and wood available.  Sufficient room for a big rig here.   
Site 9 is a small parking site for cars, trucks campers and small trailers only located right at the wagon wheel main camp area so you'll be in close proximity to the port-a-potty,  trail head and camp host RV.  Includes an 120 VAC 60 amp electrical service.   You'll be close to other campers, so go on, kick back and make some new friends!
With over 1000 acres to access, we can also provide almost unlimited over flow camping that is of variable distance from the main wagon wheel camp area.  If we are booked send us a message/email and depending on your group size, number and size(s) of vehicle(s) we'll see if we can work out an alternative over flow camping site just for you!
Explore the tranquil seclusion along picturesque Miller Creek as it courses for a mile bisecting the center of the ranch.   Cool your feet in the crystal clear water at noon or take a nap in the shade of magnificent riparian cottonwoods.   Check out the 1/2 acre hidden pond and spring!
Avoid worrying about full campsites (particularly on weekends and holidays) as you'll find the privacy, safety, and solitude you're seeking among pinion pines, hundreds of years old twisted cedar (juniper) trees and crystal blue clear skies!   Close your eyes, feel the cool breeze and take in the scent of a burning cedar campfire.  Bask in splendor while camping on the east slope of the spectacular Manti La Sal National Forest, Star Point and Gentry Mountain! 
Relax, avoid the traffic, headache, congestion, and noise of better known and more heavily visited recreational sites before you head back to civilization!   Isn't that what you really intended to do?    
Prep the mountain bikes and lace up your favorite hiking boots or jogging shoes. Maybe kick back and enjoy a quiet evening around the large group camp bonfire! Later, take one of the unimproved trails for an off-the-grid reclusive expedition or look for that perfect remote camp site.  
Colloquial western folk tales, ghost stories and some incredible western music can be had here as well as  horse trail rides, Amish buggy rides and even a motorized tour are available.
Just one more thing...  Since the ranch is bordered by public BLM and SITLA lands there are literally thousands of additional acres to explore but only accessible through the ranch main gate.   And for Pete's sake don't forget extra fuel, food, clothing and your camera!    
Discover the historic stone  brothel  (that's right including a bar and dance hall ~1916 & 17) with a late 1880's inscription on the back wall).  
Hike, bike, or ride along the bed of the historic Utah Railway line that connected the towns of Price and Hiawatha via a rare early gasoline propelled locomotive back in 1912  (lasted only a few years before an historic flood destroyed its trestles).   Check out the remains of a 100+ year old relic pump house, spring, and pond that settlers relied on to irrigate cultivated farm plots on the historic homestead.   
Keep an eye out for deer, moose, coyotes, rabbits, golden eagles or a lonesome cowboy moving cattle along your path.  Wake early and stay up late for a spectacular summer sunrise and sunset under an authentic Navajo  "Cha ha' oh"  (summer shade hut) at the main group campsite.   Corral and rest your horses in one of three enclosures outfitted with automatic waters, feed tubs, and onsite alfalfa/grass 2 string bales  ($10/bale).   And don't forget to take a dip in one of the two solar-powered cattle watering troughs if it gets too hot! 
Check out (or by special arrangement, sleep in) a traditional Native American built female Navajo hogan with a fully functional wood/coal pot-belly stove or be spiritually cleansed in an adjacent Navajo sweat lodge.    Or by special arrangement you could choose the 16-foot Plains Indian canvas tepee with its central fire pit or an absolutely gorgeous vintage restored  1920's sheep camp (our favorite) or simply throw out your bed roll under the stars about anywhere!
The Hideout is located ~20 miles as the crow flies south of the infamous "Castle Gate hold up"  that was staged on April 21, 1897,  at the mouth of Price Canyon in east-central Utah.   Located 15 miles (as the crow flies) from the San Rafael Swell's  "Wedge Overlook" (aka Little Grand Canyon) and within easy striking distance of the Buckhorn Wash, Cedar Mountain, Tavaputs Plateau, Huntington Reservoir, Electric Lake,  Scofield Reservoir, Joe's Valley Reservoir  as well as countless other recreational sites in Carbon and Emery County!  
In need of a place for this summer family reunion?  This is it!   Have a grand shootin'  time in an authentically recreated western town with saloon, bank and out buildings at the neighboring world class "North Springs Shooting range"  (Single Action Shooter Society--SASS approved) or practice at the modern pistol, rifle, long distance and/or archery range (located just a couple miles north and east of the ranch).    ATVs?  there thousands of acres of public state and federal lands to explore in almost any direction surrounding the ranch. 
Got a hunter in the family?  Because the ranch borders the majestic central Utah Manti La Sal mountain range it is key winter range for a very large number of mule deer, elk and other wildlife.  Take your favorite hunter on a mid-winter photography extravaganza and enjoy once in a lifetime monster trophy rutting mule deer bucks that will leave even the most proud hunter speechless!
Check out the petroglyphs and pictographs of nearby Nine Mile Canyon (largest collection on earth) or stay put and visit what's left of the ranch's original homestead, early European settlers' stone buildings, prehistoric Fremont Indian pit houses, pioneer dugouts or simply enjoy the spectacular topography, wildlife and scenery.   
Located 100 miles north and west of Arches National Park, you're away from the crowds and perfectly situated for exploring the San Rafael Swell!  You'll also be just off the well beaten path to Moab and Hanksville, and a plethora of national parks, monuments, and state parks (including Canyonlands, Capital Reef, Goblin Valley, Horseshoe Canyon, Glen Canyon National Recreational Area and Lake Powell to name just a few).   
Gratuities are welcome from our visitors and campers. We appreciate your patronage! We grew up on the "No Trespassing" side of a lot of fences so to speak as children and know what a privilege it can be to visit and be welcome to explore historically off limits "private property"...   
Recognizing just how fortunate we are to own and manage the Ranch makes sharing it with others easy. All we ask is that you admire it, protect it and respect it as much as we do. 
We have undertaken a variety of ongoing environmental conservation stewardship improvement projects collaborating with state and federal conservation agencies as well as multiple not-for-profit wildlife and habitat organizations who have helped improve the aesthetics, historical recognition/significance, natural beauty, range carrying capacity and rehabilitation of years of unregulated grazing of riparian zones to help maximize the wilderness health, diversity, beauty and agricultural sustainability of the ranch. 
We feel it is a privilege to share it with others of like mindedness. Gratuities are used for further wildlife/conservation improvements, cleanup, toilet facilities and a variety of range land and watershed improvements. Once at the ranch you'll belong to a select guild of visitors and campers who are our friends and to whom we will be indebted forever. Gratuities can be submitted at the links as shown on your booking confirmation.
We strongly advise all visitors and campers to comply with all local and state health department social distancing recommendations/guidelines and to limit their group/family size to no more than 20 members.  We may also accommodate additional visitors at a variety of dispersed alternate camp sites.   Please message us for more information. 
Thanks in advance!
NOTICE: We are not responsible for or liable for any and all accidents, injuries, falls, animal encounters, drownings, deep mud, slippery conditions, fire, lost or stolen items, damages, or vehicles left over 7 days or any other physical, emotional or monetary loss and/or injury that may occur traveling to, during or after your visit. Our ranch and camp areas can and do experience severe weather, including, but not limited to, heavy rain, flash flooding, strong winds, impassable roads, dislodged rocks, deep snow and freezing temperatures. We do not condone or permit the use of any illegal and/or all hazardous devices, materials or activities on the ranch. The ranch does have a variety of resident and transient farm/ranch animals as well as wild animals that can and do occasionally gain access to the campsites, hiking/biking trails and recreational areas, including, but not limited to, cattle, horses, mules, donkeys, coyotes, bears, raccoons, bats, rodents, badgers, eagles/hawks, venomous snakes/reptiles and even mountain lions. Wild and domestic animals may harbor dangerous pathogens, diseases and parasites, including but not limited to ticks, tick borne diseases, rabies, brucellosis, giardiasis and a variety of other infectious and parasitic diseases (i.e. Lyme disease, ring worm, tapeworms, prion disease and infectious diarrhea). There are physically dangerous cliff ledges, drop offs, erosive stream banks, construction/landscaping heavy equipment, trenches, holes and other potentially hazardous places and things on the ranch.  Plan accordingly, watch your children and pets carefully and continuously and always be attentive to your surroundings and circumstance as your life and/or the lives of your loved ones may depend on it.  
All guest camping, visiting, activities, expeditions and "experiences"  provided by  "The LZJ Ranch" or "The Hiawatha Hideout!"  are operated under the direction and management of Hiawatha Hideout, LLC and/or San Rafael Tours, LLC.
Campsite area
Bring your own tents, vans and truck campers, trailers, RVs
Camping vehicle details
Electrical hookup available
Surface type: grass or field
Check in: After 1PM
Check out: Before 1PM
Cancellation policy: Super Flexible
On arrival: Go straight to camp
Minimum nights: 1 night
Accepts bookings: 12 months out
You know what would make this trip even better?
Take advantage of these offers available to add to your trip to LZJ Ranch's Hiawatha Hideout!

$149
Experience
San Rafael Swell Full Day Tour!
Come along for a spectacular guided tour for up to 8 guests in our vintage 19...Read more
Add to trip

$99
Experience
Hiawatha Hideout 1/2 day tour!
One fee of $99 for up to 8 guests for a guided tour ride in a vintage NAS 199...Read more
Add to trip
$10
Firewood bundle
Start your trip off right with a bundle of firewood waiting for you at your c...Read more
Add to trip

Free
Experience
Small Ranch Animals for Kids!
A whole group of tame and friendly small domesticated ranch animals are avail...Read more
Add to trip
$79
Experience
Horse back trail ride
$79.00 is our charge for a guided minimum ~1 and 1/2 hour trail ride along p...Read more
Add to trip

$79
Experience
Amish buggy horse trail ride
Authentic Amish 4 person buggy rides at the ranch are available to our guests...Read more
Add to trip

$79
Rental
Stay in a 1920 Vintage Sheep Camp!
Stay in a beautifully restored vintage sheep camp and experience what some of...Read more
Add to trip

$59
Experience
Local music, history & folk tales!
Colloquial Western song and music punctuated by local ghost town, Wild Bunch ...Read more
Add to trip
$59
Experience
Navajo Cultural Enrichment
"Hozho" the Navajo word for "living in harmony" is what you'll experience wit...Read more
Add to trip
Activities
Offered on the Host's property or nearby.
Biking
Limited to existing gravel graded roads and unimproved two tracks only.
Hiking
We have a spectacular loop ~1.7 round trip hike that will blow your mind! Exception scenery, wildlife and a beautiful stream!
Paddling
Soon to be available, paddle boat in our hidden pond!
Off-roading (OHV)
Limited to existing gravel graded roads and unimproved two tracks only.
Snow sports
Back country skiing and snowshoeing in season!
Wildlife watching
Wildlife viewing is one or are particular attractions. Migratory deer are present on the property during the winter months in ...Read more
Terrain
Natural features you'll find at LZJ Ranch's Hiawatha Hideout! in Utah.
Desert
Typical Utah pinion pine and cedar (junipter) tree terrain with alternating zones of open sage brush flats and hill sides.
Forest
Pinon pines, cedar (juniper) and cottonwood trees separated by broad zones of Wyoming sage brush, rabbit brush and a variety of...Read more
Field
All of the above and a lot more!
River, stream, or creek
Miller creek is a small (~2 cfs) annual stream that bisects the property for over one mile in length. Make for and excellent s...Read more
Ranch
Operating cattle ranch with horse corrals, automatic water tanks, etc.
Driveway
Well maintained graded gravel 1/2 mile access road to main group campsite turning off Highway 122.
Places to see near Enjoy Utah's San Rafael Swell!
40 Reviews
This listing has no reviews yet.
If you stayed here and have some insider info for us,
let us know
!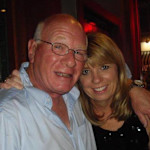 Hosts Leo and Son Jake are two of the nicest, most intelligent and kindest people we have met anywhere during our travels. Their Ranch is beautiful, peaceful and loaded with history. Dont want to spoil your adventure by telling everything other than you will not be disappointed. Absolutely visit Hiawatha Hideout!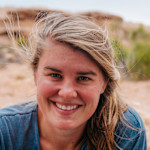 I had such a nice time at Leo's ranch. He drove me around the property, showing off so many neat things going on. The land is absolutely stunning and hosts a wild amount of history and story. The camp is so well done and looks amazing. I enjoyed hanging around, making a little fire to enjoy, and sleeping quite soundly in my van. This space would be amazing for big groups. There is so much area to explore!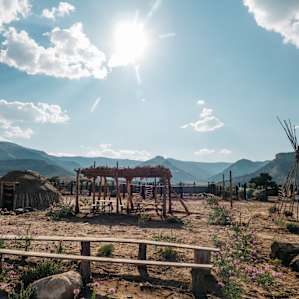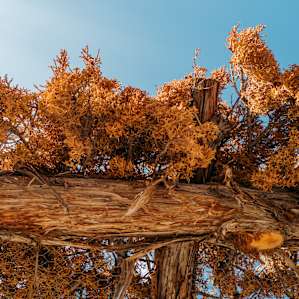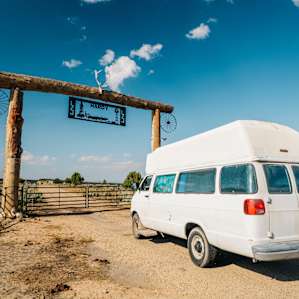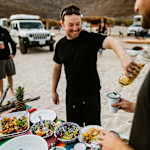 Dan P.
recommends this listing.
(Site 18)
Such a great time at Hiawatha Hideaway with leo and his son Jake. A beautiful, secluded site with incredibly friendly hosts. Look forward to seeing you guys soon. Thanks again.
Beth E.
has mixed feelings towards this listing.
(Site 1)
Beautiful remote location with expansive views and beautiful stargazing. Host was cordial by phone and gave detailed directions. I was traveling alone and there was no one else at the site- host was not there- was expecting other human presence. Would stay there again- jjust wish I knew I'd be alone in a remote location.
Randy J.
recommends this listing.
(Site 1)
Leo was a wonderful host and we felt spoiled. The area is rustic and beautiful. I have told several friends about the experience we had at Hiawatha Hideout and the fun we had during our visit. We look forward to returning there this next year and having a similar great experience. The area is set up to where you can do virtually anything you want. Thank you Leo!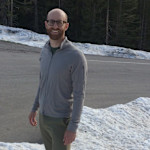 Definitely a favorite!
Jake S.
recommends this listing.
(Site 1)
Amazing site! Awesome views! Loads of fun for the kids. I'll be going back.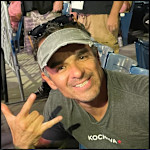 Fell short of expectations
Gerardo C.
doesn't recommend this listing.
(Site 1)
Very windy.
One electric hookup is actually away from host location.
Broken glass all over the property, not safe for children to ride their bikes or pets to roam freely.
Hosts care takers kept showing up randomly and just hanging around the property, not sure why.
Far away from any interesting hikes or rides.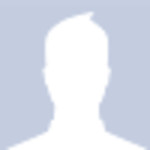 Jesse J.
recommends this listing.
(Site 1)
Our group traveled from three different states and all have various levels of camping/outdoors experiences. Hiawatha Hideout provided the privacy, seclusion, adventure and nature we experienced people want while allowing the basic creature comforts the others needed. The cows mooed to wake us in the morning and the stars were beautiful at night. We made it our home for 4 days.
Leo and Jake were fantastic hosts. They checked on us everyday, offered any help they could, and even educated us on the history and region. It made the experience that much more intimate. I recommend staying at Hiawatha Hideout if you are looking for secluded camping, great historic hiking trails, ruins from the early 20th century, and even just a wholesome relaxed weekend in the Utah "wilderness".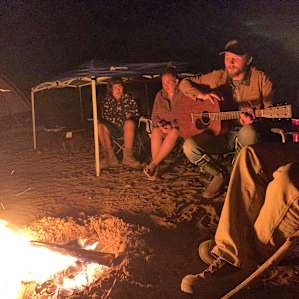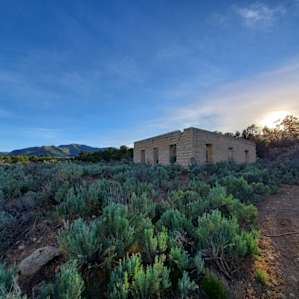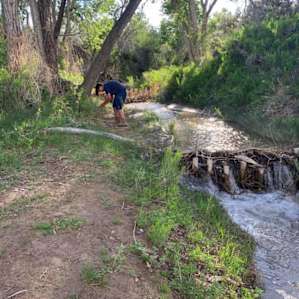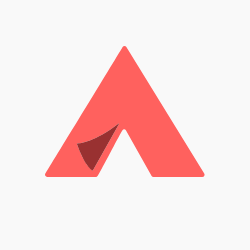 Secluded stay in beautiful utah
Love this place! Beautiful scenery and quiet. Stars were amazing! Leo is super nice and a great host.