Maine WildWalkWaysTWO
Nearby: Bradbury Mountain State Park, Sebago Lake State Park
Mark has self-certified that Hipcamp's COVID-19 Safety Standards have been implemented at this listing. See what's being done
here
.
GREETINGS CAMPING FRIENDS!  WILDWALKWAYS IS A GREAT PLACE TO CAMP IN A TOTALLY NATURAL, SPACIOUS, PRIVATE SETTING WHERE BALD EAGLES SOAR.
Only minutes to famous REID state park.
WE RANK 2ND PLACE AFTER ONLY 2 YEARS! OUR SITES ARE A GREAT VALUE.
Our 2020 season was amazing, many new friends were made.
TEN exciting camp sites await you: Red Door...Frog Hollow
Read more...
GREETINGS CAMPING FRIENDS!  WILDWALKWAYS IS A GREAT PLACE TO CAMP IN A TOTALLY NATURAL, SPACIOUS, PRIVATE SETTING WHERE BALD EAGLES SOAR.
Only minutes to famous REID state park.
WE RANK 2ND PLACE AFTER ONLY 2 YEARS! OUR SITES ARE A GREAT VALUE.
Our 2020 season was amazing, many new friends were made.
TEN exciting camp sites await you: Red Door...Frog Hollow...Bald Eagle Lookout...Morning Mist...Babbling Brook...Waterfall Cove...Cedar Meadows...Hobbitt Hollow...Streamside Overlook...and Mountain Meadows. They are more than names, as all tie in to something at each UNIQUE campsite.
We please ask you to FULLY READ the campsite description you are BOOKING BEFORE YOU REQUEST IT and message us with questions BEFORE booking.
HERE ARE KEY FEATURES of the 4 sites in WILDWALKWALKWAYSTWO...details are further down. (We have 6 other sites in the other 2 sections)
MORNING MIST SITE 1...  Big site, lots of room...up to 10 x 13 tent... or several small tents...Up to 5 campers...On the stream... Good stargazing...Close to bathroom...great morning light...water spigot and huge firepit...5 minute walk from parking...next to frog pond
BABBLING BROOK SITE 2... On the stream... really cool waterfalls over rocks...huge firepit...up to 4 campers...up to 10 x 8 tent...close to bathroom...intimate...eight minute walk from parking...quaint footbridge
CEDAR MEADOWS SITE 3...huge site...great salt marsh view...water spigot and firepit...up to 5 campers...up to 10 x 12 tent or 2 smaller ones...10 minute walk from parking
WATERFALL COVE SITE 4...Right on stream...a small site with small waterfalls...up to 2 campers ONLY...6 x 7 tent MAX...firepit and water hookup...intimate sight with private backdrop...quaint footbridge
WELCOME! A TRUE CAMPING EXPERIENCE AWAITS YOU, WITH BIG SPACIOUS SITES, GORGEOUS SCENERY AND SOLITUDE! 
JOIN US FOR A "REAL" MAINE ADVENTURE! OUR WELCOMING SITES OFFER TREMENDOUS VALUE WITH VIEWS AND OR STREAM, RUNNING WATER AND FIRE PIT AT EVERY SITE!
Our place is called Maine WILDWALKWAYS. You will love these genuine, back to nature tent sites WITH creature comforts, all in an AMAZING UNSPOILED SETTING!
Read about the beautiful camp sites, wildlife and the gorgeous scenery, then choose from 10, highly scenic private sites, in 3 connected sections.
NOT WEEKEND CAMPERS?...TAKE ADVANTAGE OF GENEROUS WEEKDAY DISCOUNTS.
A NOTE FROM THE HEART on the Coronavirus: our campsites are huge and clean, with tons of SPACE between them, there are NO crowds here. We are truly the 'un campground' in a scenic, rural area of Maine with clean air. Bathrooms are cleaned and sanitized frequently and serve only a few sites each. 
ENJOY NATURE, ENJOY CAMPING! INQUIRE WITH QUESTIONS!
Book ahead...we are having a very busy seson. If wanting to stay CONSECUTIVE DAYS and you can't find a site, consider booking two and moving the next day, we will help. It pays to pack light.
Please scroll thru the pictures above to get a visual of the actual tent sites. ***DESCRIPTIONS FOR EACH ARE AT THE END OF THIS WRITE UP.***
At WILDWALKWAYS, you are welcomed to a pristine, coastal forest in scenic, unspoiled Georgetown, Maine on the ocean. This quaint town is a gem of the Maine coast, near historic Bath, the enticing "mid coast" area. You won't find a more rewarding and affordable camping journey with so many natural "Maine" features. 
Your campsites are surrounded by a scenic lake, meandering rocky stream, active beaver pond, giant moss covered cliffs, majestic forest and more! All of this in a natural, untouched setting with pine needled trails ...the real Maine! Georgetown is the best of both worlds, as it has a northern, wilderness feel, yet is only 12 minutes to "civilization" in historic Bath, Maine. 
Even though 2019 was our first full year operating, we ranked a very high "7th BEST IN MAINE!" Campers were 100% enthusiastic and ALL sites were filled up often. Thanks to all who stayed, making the year a booming success! Plus, we've added three, spacious, exciting sites for 2020 and made many enhancements for an even better experience.
WildWalkWays is a unique and really cool small campground with 8 tent sites total, in 3 sections with different price points. Our sites are PRIVATE AND SPACIOUS WITH GREAT VALUE. Unlike many campgrounds, with sites jammed together without privacy, ours are spaced well apart for MAXIMUM PRIVACY. It doesn't feel like a typical campground ...it feels like a park. Even when every site is booked, campers tell us you genuinely get a sense of "owning the Maine forest."
***READ OUR 100% POSITIVE REVIEWS***  HAPPY CAMPERS RULE. HERE IS ONE  REVIEW RANDOMLY PULLED BELOW
"I had the best camping experience I've ever had at the Cedar Meadows campsite, it was completely pushed into the woods and it was the biggest campsite too, we hung our hammock up and listened to birds chirping, you can't hear anything but wildlife. Having a toilet a short walk away was a huge plus. Mark was the best host we could ask for. He was extremely polite and helpful, he brought us an axe upon asking for one and even left out some wood for us and helped us to the site. The beautiful untouched land is amazing and the site is big enough for a nice walk by the small waterfall and big cliff, well worth a visit here. Already planning on coming back for the fall foliage because of how great our experience was. If you want an extremely quiet and secluded campground away from big crowds and small sites, come here."
AT YOUR CAMPSITE   A lot of thought went into designing the sites for solitude, fun and privacy. Every camper has told us they loved the genuine camping experience. The 7 tent sites are spread over many acres, in our beautiful coastal forest, only three miles to the ocean. You can hear the surf many nights. Each tent site is unique, with views, stream, fire pits, peacefulness, cliffs, mossy boulders, wildlife and more. For your comfort, we have spread a thick layer of soft pine needles over each tent area, which makes for an incredibly relaxing, comfortable sleep. All sites have marked trees to hang hammocks from for added enjoyment. At WildWalkWays, you are in the real Maine woods with trees, deer and nature all around you but you are not isolated. Rest assured, there are no poisonous snakes or crocodiles! You will wake to the fresh scents of the pine forest and aromatic bayberry in the air. I know that might sound corny but it's true. 
CREATURE COMFORTS   There are quality, enclosed portable toilets a short walk from every site, with soft lighting near each one so you can find your way. They are cleaned and supplied daily. Each serves only 2 or 3 sites! Pine needled trails lead to these rest stations. They have lighting and a fan inside. Kinda cool and everyone loves them. EACH CAMPSITE has its own cold WATER faucet, right at the the tent site! A unique touch special to our sites.
WE CAN FURNISH YOUR SITE, IN TWO WAYS, TOTALLY OPTIONAL:
OPTION 1: For an additional $39 per Book, YOUR SITE COMES SUPPLIED WITH: a table, two chairs, cooking utensils (pot, saucepan, cast iron skillet, bbq tongs, spatulas, steamer, rotisserie pan with lid, plates, bowls, cups, knives-forks-spoons-larger knife, ( all real ones! ) cooking grate for firepit, scraper, veg. peeler, 2 oven mitts, kitchen scissors, paper towels, condiments-salt, pepper, ketchup, sugar, 1 gallon of water, and firewood. NOTE: 10 pds. charcoal can be subbed for wood.
OPTION 2: Just the table, chairs, cooking grate and one bundle of wood. $20
UPGRADES PAYABLE HERE. LET US KNOW BEFORE YOU ARRIVE IF YOU WANT THIS UPGRADE. SAVES YOU LUGGING THESE THINGS PEOPLE OFTEN FORGET.
SAFETY   Every occupied site has a few motion or solar lights to softly illuminate the area. In addition, the logging road used to access the sites has occasional solar or motion lights so you aren't totally in the dark, it is a very subtle effect. NOTE: We always have a few LED flashlights on hand if you forgot yours.
BOOKING  You can now check in as EARLY as 10 am for a small fee. (Inquire when booking). Regular book in time is 3 to 6 PM. 
COMMUNICATIONS  We communicate with campers after you book, thanking you and giving directions or answering any questions you might have.  When you get here, we provide FREE USE use of a four wheeled gorilla cart to get belongings to your site. Campers love it. You will get a handout on each site, basic information, local attractions and things to do. Please let us know of any requests before you get here and we will do our best to help you out. Feel free to ask anything or how we can help.
LAKE   There is a scenic lake on the property, bring your canoe! We offer Canoeing... Hiking... Birdwatching... Biking... Lake fishing and of course Camping. Rest by the lake, take in its beauty. Our area is known for truly amazing bird life, bald eagles soaring are a daily sight at the camp sites. 
PHOTOGRAPHY   This is a TRUE photographers paradise. NATURE AT ITS BEST. It's as simple as that!
HIKE   All sites have direct, easy access to our scenic logging road that borders a 150 acre nature reserve and its hiking trails. Dramatic rock bluffs and moss covered ledges are near the campsites.  At WildwalkwaysTHREE, rock bluffs are part of both campsites! ( see that section ) 
MEANDERING STREAM  There is a meandering stream close to all sites, with several small waterfalls. Sites Morning Mist, Babbling Brook and Streamside Overlook are "on" the stream. ( it never floods )
MAINES BEST OCEAN SWIMMING NEARBY!  Famous REID STATE PARK and it's huge sandy beach is in this town, just 10 minutes away. At Reid, there is also the famous shallow "lagoon", where water temps are higher,  for a more comfortable swim. Small barbeque grills are there for free. (left side of Reid parking lot toward water) Reid is a jewel of the Maine parks and also a great hiking spot: check out the rock bluffs! Up the road a bit, is famous SEWELL POND for lake swimming and kayaking. It's a very scenic area. There is also a public boat launch nearby, where you can launch your kayak into a protected ocean inlet with amazing views.
PLANT LOVERS  Our property is also the home of our famous rare plant nursery, Eastern Plant Specialties, filled with amazing wildflowers, giant rhododendrons and native plants ...a botanical paradise if plants are your thing! The largest collection of gorgeous rhododendrons anywhere in Maine lives here. Trails thru the gardens abound. We offer a guided tour during rhodo bloom season, May thru July, which can be reserved when you book. Yes, you can buy plants.
FOOD  The Georgetown general store is only two miles away on route 127 ...a nice walk or bike ride and it has a good wine selection. Bath, Maine finally has a good pizza place: Brunos Wood Fired Pizza on Front St. (ask for well done, they don't cook it enough) Here in town, there is a seasonal farm stand, farther down 127 south, offering local foods, wines etc. Also in Georgetown, don't miss Five Islands Seafood: This is a famous place, rated as one of the finest for lobster, with great take out food on the wharf. It is at the very end of 127 south. Feast on the best lobsters, burgers, chowders, etc. with picnic tables to enjoy your meal and one of the most amazing views in Maine! Don't forget, here at WildWalkWays, each campsite has a fire pit, with grates available for your own barbeque.
Also, we will have camping basics available, in case you forget: condiments, extra water, firewood, charcoal, paper towels, soap, etc.
SPECIAL BREADS Starting July 3 around noon and most Fridays, we will have some special breads from one of the finest Maine bakeries. Including the best Pain au levain I have ever had. Not as sourdoughy and incredibly crunchy and airy!!! I can eat the whole loaf plain! Limited supply. See pic.
HISTORY  The noted towns of Bath, Brunswick, Freeport and Wiscasset are only 12 to 25 minutes away.  Bath is a scenic and easy town to stroll around in with shops, cafes and history. The Bath Maritime Museum is a cool place, fun for kids and adults. Next town over is Brunswick, a bit bigger, home to Bowdoin College and also a great walking town. Freeport is well known for shopping, home of L.L. Bean. Heading up the coast is Wiscasset, highly scenic, famous for Reds Eats, shopping and scenery. 
CENTRALLY LOCATED  We are less than a days drive to so many Maine attractions. Bar Harbor and Acadia National Park are less than 3 hours away. The take off spots for wonderful Monhegan Island are just an hour away. Popham Fortess is a fascinating old stone fort, a half hour away. There's much more.
AUTUMN COLOR  Don't forget the famous Maine FALL FOLIAGE, this is a great place to see it -- peak fall foliage is Sept 20 thru Oct 15. Our campsites are usually booked well before fall season, take note.
__________________________________________
COME CAMP AT MAINE WILDWALKWAYS 
...A GREAT BACK TO NATURE PLACE!
-------------------------------------------------
DESCRIBED HERE ARE THE NINE PRIVATE TENT SITES
*** BOOK THE LISTINGS FOR SITE 1-MORNING MIST, SITE 2-BABBLING BROOK, SITE 3-CEDAR MEADOWS AND SITE 4-WATERFALL COVE HERE.  These sites are Maine WildWalkWaysTWO described here.
SITE 1-MORNING MIST site, is accessed by a small foot bridge over a gentle stream and has a very large footprint, there is room to spread out, with space for several tents or even a giant one. A gentle rise in back of the site gives privacy. Morning sun fills the area thru the spruce trees. There is a truly beautiful large fire pit. During frog peeping season you get a treat. Huge beds of ferns grace the site. Less than a minute walk to bathroom. 6 minutes from parking.  
Site 2-BABBLING BROOK Site is accessed by a different footbridge over a Rocky waterfall that leads you down a short path and is very private. The stream and waterfall are part of your site. The ambiance is Totally charming! There is a gorgeous, large stone fire pit. The brook can be easily heard and adds a comforting, relaxing feel. There is a gentle rise in back of the site giving a sense of total privacy. This is a very intimate site. Giant ostrich ferns grace a small island in the stream. This site was booked continuously all of last year. Only a two minute walk to bathroom. 8 minutes from parking.
Site 3-CEDAR MEADOWS Site is the most private, with dramatic view to a salt marsh and the stream emptying into it. Hang your hammock! It's the largest site with plenty of room to spread out. Room for several tents. It has a fire pit everyone loves for cooking or ambiance. Nearby is a dramatic cliff and larger waterfall and acres of trails. Several huge cedar trees inhabit the area. Huge beds of ferns and mature trees surround the site. You get the feel of owning the forest. Just a two minute walk to bathroom. About 9 minute walk from parking.
Site 4- WATERFALL COVE This is a small site right near the stream and small Rocky waterfall. It is tucked under fir trees. It is ONLY for 1 or 2 people not bringing alot of stuff. (No giant tents) A short walk down stone steps leads to a small mossy island where you then cross a small footbridge over the stream, leading to a neat alcove in the forest with a high, mossy backdrop. Really cool. A Small intimate site with rocks and waterfalls at your site. Small firepit. Only a two minute walk to bathroom. 9 minutes from parking.
-----------------------------------------------------------------------------------
The sites below are booked thru our sections WildWalkWaysONE and THREE
See those listings to book them.
________________________________________________________________________
RED DOOR, Site 1, is the shortest walk from parking and overlooks a scenic beaver pond with hundreds of water lilies and cattails. The sounds and sights of frogs, birds and deer are all around you. It's only a minute or two walk to the larger lake. *** See Maine WildWalkWaysONE to book. ***
FROG HOLLOW, Site 2, is near a stream and scenic beaver pond with waterlilies and a great view to the beavers home. Frogs are abundant. It is a short distance from site 1. For larger groups consider booking both site 1 and 2. *** See Maine WildWalkWaysONE to book. ***
BALD EAGLE LOOKOUT, Site 3 This incredibly cool LAKESIDE site IS special. YES it's right ON the lake and conveniently close to parking but is also very secluded and private. PERFECT for those who don't want to walk far and just want to hang out for a real camping experience. It is ONLY for one or two people. You are literally ON the lake looking up it with a FANTASTIC VIEW. The site is sheltered from view by fir and pine trees and is nearly invisible to others.  Not a huge site but charming and our only site ON the lake, plus its separate from all other sites.  BONUS: You have your OWN toilet and bathroom tent used ONLY by this site! You have a direct, unobstructed view of Bald Eagles, Herons, frogs and turtles. The bird life right in front of you is captivating. Watch beavers frolic.  This site is perfect for stargazing as you have open view of the sky. A few steps from your tent site is the fire pit, water spigot and room for a table and chairs. The lake is filled with blooming water lilies. You can still access the logging road for a longer hike. When your ready to leave your only seconds from parking. This is a cool new site that will appeal to many. Easy to get to, no climbing up or down hills. TENT SIZE  6 x 8 max. Note:  NO hammock trees at this site. $5 additional fee per day paid here. *** See Maine WildWalkWaysONE to book. ***
-------------------------------------------------------------------------------------------
The sites below are booked thru our section WildWalkWaysTHREE
See that listing to book them.
STREAMSIDE OVERLOOK, Site 1,  is perched ABOVE the stream with a fire-pit near the stream and for an extra $17 can be supplied with chairs, fire wood, cooking utensils, condiments, paper towels, 4 gallons of water and small table. You journey onto a small, mossy island with giant Ostrich Ferns. A short walk leads to a stone bridge over a small stream...  really cool. That takes you "part one" of this site, an area with room for chairs by the firepit and stream. A 30 foot walk up a small hill takes you to your tent site, where you have an overlook view of the stream, fire pit and marsh. Only 2 people allowed at this site due to grade. *** See our OTHER LISTING here called Maine WildWalkwaysTHREE to book. ***
MOUNTAIN MEADOWS, Site 2,  is facing the salt marsh, waterfall and gigantic, mossy boulders. It has a huge footprint and genuinely feels like a national park. Rock cliffs covered in moss are your amazing backdrop. It can also be supplied and has a fire pit  All of our sites are great, these are showpieces!  FROG HOLLOW -SITE 3 IS BRAND NEW *** See our OTHER LISTING here called Maine WildWalkwaysTHREE to book. ***
SITE 3 - HOBBIT HOLLOW SITE. You venture to the back woods thru a gorgeous forest of pine, oak and a few beeches on a curving trail which leads to hollow, right on a salt marsh with a great view. You have the choice of two tent sites. One near the fire pit looking out to the marsh, suitable for a small tent... and another is on a grassy knoll just fifty feet away, fine for a large tent. There is running water at the fire pit area. As with the other two sites you can book this furnished, which we suggest. TOTAL WALK FROM PARKING 14 MINUTES. Take note: Local hobbits are friendly...no worries! Bathroom is only a 1--2 minute walk.
Check in: After 3PM
Check out: Before 2PM
Cancellation policy: Strict
On arrival: Meet and greet
Minimum nights: 1 night
Accepts bookings: 9 months out
Response time: Within 6 hours
Response rate: 94%
You know what would make this trip even better?
Take advantage of these offers available to add to your trip to Maine WildWalkWaysTWO
$39
Experience
Tour our amazing rhododendrons
Our property and scenic nursery has the rarest rhododendrons in the Northeast...Read more
Add to trip
Activities
Offered on the Host's property or nearby.
Biking
Logging road for biking plus additional bike trails on bordering nature reserve
Boating
Bring your kayak. Our large pond is great for kayaking. There is also ocean kayaking up the road and a large lake, Sewell Pond ...Read more
Hiking
We border a 140 acre nature reserve for hiking. Kinda cool. The logging road leads to a salt marsh with great views.
Paddling
Our lake is great for paddling
Swimming
There is freshwater swimming 6 miles away and ocean swimming at Reid State park less than ten minutes away. A jewel of the Main...Read more
Wildlife watching
Deer, frogs, beavers, turtles, salamanders, herons, egrets, bald eagles and other wildlife make it their home here. Plus the oc...Read more
Terrain
Natural features you'll find at Maine WildWalkWaysTWO in Maine.
Coastal
Our property is in a beautiful coastal forest.
Lake
Scenic lake with beavers, bald eagles, and more
River, stream, or creek
Meandering stream on property near all sites
Waterfall
Several small waterfalls on the property. The Babbling Brook site is home to one.
Places to see near WildWalkWays at Eastern Plant
82 Reviews
This listing has no reviews yet.
If you stayed here and have some insider info for us,
let us know
!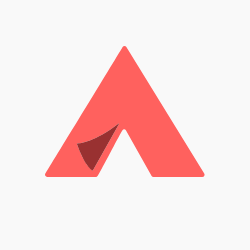 Dan C.
recommends this listing.
(Site 2)
Best camping experience ever! Mark is a great host and you can tell he put his heart into these sites to keep them natural. The description is true: I heard and saw wildlife of all types: herons and eagles on the lake, plus beavers and deer. The campsites are private, you don't feel cramped and there are soft pine needles under your tent site, how neat. A short walk to the sites adds to the experience, no ugly cars in view. There's a feeling of wilderness but with creature comforts of running water at your site and cool, portable flushing toilets, in tent like structures. Motion and solar lights on the trails keep you from getting lost. We came at peak bloom season, the sites are adjacent to Mark's nursery with thousands of spectacular rhododendrons. There are also plenty of things to do and see in the area. You get alot for your money here. All in all, a great place for those wanting a real camping experience, we certainly will come back.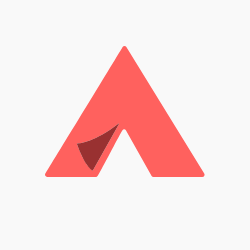 Jill B.
recommends this listing.
(Site 1)
I was looking for a place to camp that wasn't the typical campground set up, and this was it! The site was an easy walk from the car into a quiet secluded spot in the woods with a beautiful setting. I stayed at the Frog Hollow site (yes there was frogs spotted) over Labor day weekend. Even though the site sits between two others, we didn't hear or see the other campers during our stay.
Our host Mark was very accommodating. We were the first guest to stay at the site and he was interested in getting feedback and in making our stay a comfortable one. The only thing missing was a firepit, but we didn't need it for the time we were there. The descriptions and pictures of the site were accurate and the fact that the site was so close to Reid State Park made it perfect. Just down the road we found the General Store. The place is rustic, but it had a great inexpensive breakfast – they make the biggest blueberry pancake I've ever had. While we were there we ran into some fellow campers who were a great and gave us some great recommendations of places to try.
So if your looking for your typical campground experience… look elsewhere. If you want to feel like you are really camping (albeit with access to drinkable water and a soft cleared spot) I would recommend checking out Wild Walk Ways.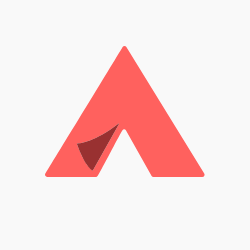 Quiet, peaceful solitude
C M.
recommends this listing.
(Site 2)
It's clear that Mark put a lot of thought in designing the campsites. If you're looking for a quiet, woodsy site that is still near civilization, this would be a good fit. The island, which was still very quiet mid-June, has a lot to offer outdoorsy-minded folks and is quintessential coastal Maine as well. Reid State Park is gorgeous, with the pines rising tall against the rocky coast. I couldn't have scheduled worse weather (fog and torrential downpour) but I still had a wonderful time just hanging out at the site, biking, walking the beach, and scrambling on the rocks at the state park. Some notes: The Gorilla cart provided was extremely helpful in carting my stuff to the site. The Babbling Brook site fit my 10 by 10 tent. Very spotty cell reception (Verizon) on the property. Lots of mosquitoes this time of year (and this year has been one of the worst), so long sleeves and pants were essential (Mark had sprayed the site, which helped a lot). Five Islands Farm Store sells a small selection of meat and produce. Reid State Park's facilities are useful for freshening up.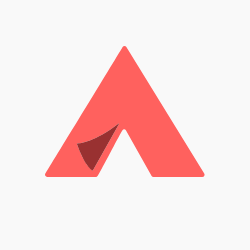 Our family had a wonderful time
What a great spot! These were beautiful, magical, green woods with a sweet brook and lily covered ponds. Mark was so helpful, and everything wonderfully maintained. We were there for 3 days and rarely saw anyone else at camp / really private and quiet.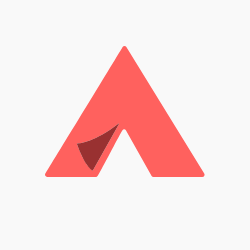 Not quite what i expected
Fiona H.
has mixed feelings towards this listing.
(Site 3)
I was happy to find a campsite in this lovely area for a family weekend with my adult children. We had a great weekend but the site was not what I expected, especially for the cost. I've stayed in many nicer places at no cost.
Pros- great location close to Reid State Park; very private; whatever Mark sprayed the site with did a great job on the mosquitoes- they were out in force and swarmed you as soon as you stepped away.
Cons: 1- campsite was not well laid out- not that much space to sit round the fire, no table, not enough space in the bug free area to set up two 2 person tents ( we kept one out on the path until the fire was down and then moved it in).
2-it's really quite a trek to site 3 with an awkward gate to get through. ( and lots of mosquitoes) You need to pack light!
3- communication was trying. I mentioned twice we had an extra car and each time was told "it costs extra!" When we arrived Mark seemed shocked we had an extra car. Other queries were not answered
4-the water is run through great lengths of hose to the sites. Even when run through as advised it was frankly rather nasty.
I think if the mozzies had been less aggressive it would have been fun to explore all the little trails and walkways in the woods- they looked pretty cool. Similarly the distance to the car would not have been so bad if we were not being destroyed by bugs but on the whole, I think with a bit more effort, this could be a much nicer camping spot.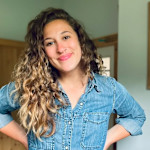 Anna R.
recommends this listing.
(Site 2)
Mark is a wonderful host and delivers a unique camping experience tucked away in his secluded property and vast nursery. The Babbling Brook site is very private and fit two tents along with a very well-built fire pit. Easy access to an outdoor toilet and water provided. Very near Reid State Park.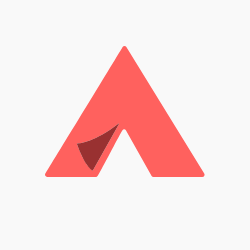 Bess J.
recommends this listing.
(Site 3)
We had a really nice stay at WildWalkWays. We stayed on site #3 and it was just what we were looking for. To get away and into the woods for a weekend. The space was well designed and set far enough away from the other sites to feel private. The fire pit was a nice design with wood provided. The surrounding area is cute with Reid State Park down the road and a convenient country store a couple minutes down the road for what you may have forgotten. The host was helpful with suggestions of local attractions and food. Upside is that it's really close to Portland/Freeport/Brunswick.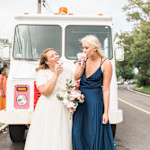 Hanna C.
recommends this listing.
(Site 1)
I stayed 1 night here. Mark was very attentive. Beautiful forested area.
Mark sprayed for bugs and they truly were not as bad as I expected. The bathroom set up was great! The campsites were near one another, but I felt like we had complete privacy.
The swimming lake is a drive away, not on the campground.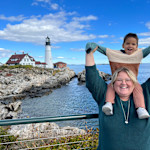 There was a glitch through hipcamp that allowed us to book a site that was already taken. Luckily Mark could accommodate us, but there was no firepit at our site. Everything was well set up and he provided drinking water, solar lights to help us find our site in the dark, and a pretty cool, private portable toilet situation. Also, there were shockingly few bugs, which Mark told us was because he had treated the area. Cool place to camp with some fun stuff to visit nearby!