View 108 photos
Upper Hunter Valley, New South Wales
98%
Recommendation based
on
23 responses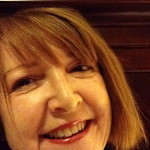 About
A beautiful and quiet location by a gently flowing river.

This single campsite is perfect for that retreat from the hustle and bustle and congestion of modern life. There is only the one campsite on the river so you are guaranteed exclusive use of the area for you and your group.
You can explore the river down to the causeway or upriver from the campsite is 115 acres of crown land (travelling stock reserve) that the river runs along for you to explore.

Looking for a nice meal? Glenston by the river is only 30 minutes to Gundy where you will find the Linga Longa Hotel on the Pages river.

If gold fossicking is for you Nundle is 50 minutes away via the Crawney Pass National Park. Many visitors head to Nundle to fossick or pan for gold and sapphires in the Peel River. You can hire panning equipment at the
Read more...
A beautiful and quiet location by a gently flowing river.

This single campsite is perfect for that retreat from the hustle and bustle and congestion of modern life. There is only the one campsite on the river so you are guaranteed exclusive use of the area for you and your group.
You can explore the river down to the causeway or upriver from the campsite is 115 acres of crown land (travelling stock reserve) that the river runs along for you to explore.

Looking for a nice meal? Glenston by the river is only 30 minutes to Gundy where you will find the Linga Longa Hotel on the Pages river.

If gold fossicking is for you Nundle is 50 minutes away via the Crawney Pass National Park. Many visitors head to Nundle to fossick or pan for gold and sapphires in the Peel River. You can hire panning equipment at the Mt Misery Mine or the Nundle Country Cafe.

Timor Caves are another local attraction 20 mins drive away.

Dogs allowed on leash.

Bring your own toilet and leave no trace.

Campfires permitted.

No Mob Ph coverage at site. Nearest coverage location is 5-10 mins drive.
Hmmm we couldn't find any listings within Upper Hunter Valley that match your search criteria. Try removing filters or zooming the map out and searching again.
---
Places to see near Upper Hunter Valley