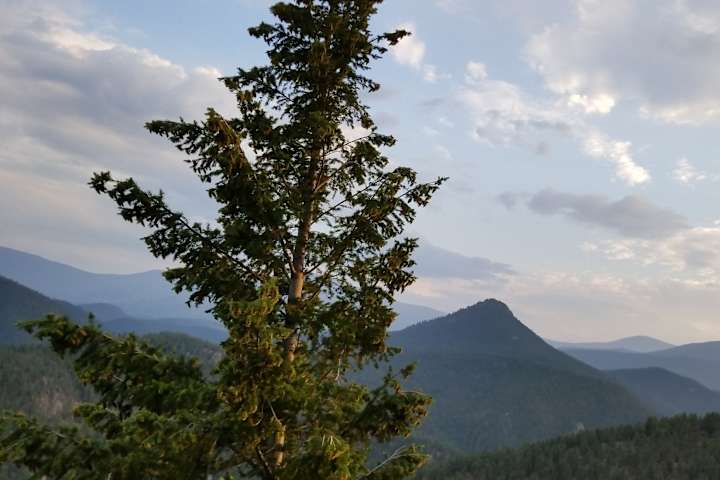 Colorado Mt. Sanctuary in the Sky
Nearby: Pike National Forest, Chatfield State Park
LuAnn has self-certified that Hipcamp's COVID-19 Safety Standards have been implemented at this listing. See what's being done
here
.
NOTE: In general, we will only host guests on the weekends or for a long weekend (Thursday - Monday) with a two-night minimum stay. If you want to add an extra day to your stay, email me so I can open up the date requested for reservation. Longer stays for a week or so are okay with approval.
THE SANCTUARY 
This studio overlooking Pike National
Read more...
NOTE: In general, we will only host guests on the weekends or for a long weekend (Thursday - Monday) with a two-night minimum stay. If you want to add an extra day to your stay, email me so I can open up the date requested for reservation. Longer stays for a week or so are okay with approval.
THE SANCTUARY 
This studio overlooking Pike National Forest is glass on all sides and surrounded by glorious mountains and skies that go on forever - perfect for Glamping! 
The small cabin is suitable for 2 adults. One queen air bed is provided and a queen size futon.  NOTE: If you have back problems, this may not be a comfortable bed for you.
There is an outdoor kitchen with a gas grill and cooktop. A small fridge is hooked up via an extension cord, with a backup cooler. Bring ice in case a breaker trips and we are not available.
Two 5-gallon bottles of water are provided with access to a hose for more as needed. 
All bedding, dishes, and most condiments are provided. If you want hot chocolate or coffee bring it with you as well as sweeteners, creamer, or milk. Bears are attracted to sugar and honey inside the cabin - lessons learned. 
A portable camping toilet is available to be used indoors or outdoors - your preference. The solar shower is outdoor only and connected to the hose. 
Our Great Dane lives on-site near the cabin. If you want to bring a pet, email me to discuss it.
There are no steps or handrails. The walk is only 100 feet but steep and rocky. 
PRIVACY
Privacy is important to us and I assume it is to you. We recently rebuilt the house that was lost in the fire here and will be fully moved in by mid-May. 
The new house is very close to the cabin but on an outcropping ten feet above it with a ten-foot recess. We are installing privacy fences around the front of our house and have placed privacy screens on the back and side windows of the cabin so you control the view. 
FIRE
We are building a fire pit in a spot near the cabin, and you will have access to a chimera for the deck. We often have fire bans due to the very dry landscape where we are located.  
During fire bans, you will only be allowed to use the gas appliances - no other burning allowed. We are on the county line of Jefferson and Park counties, so we follow fire bans for both counties and the state. 
We also reserve the right to implement a fire ban when the counties do not have a mandatory ban. This is rare but has to do with our particular risks and the status of fires in other areas.
RESERVATIONS
In general, we will only host guests on the weekend or for a long weekend (Thursday - Monday) with a two-night minimum stay. If you want to add an extra day to your stay, email me so I can open up the date requested for reservation. 
No Friday checkout or Saturday check-in unless you stay longer than two nights.
IMPORTANT NOTE ABOUT GLAMPING: This is a glamping cabin without running water and minimal electricity. Some people have a cell signal at the cabin, but it is not guaranteed. There is no television on-site. 
While it is much easier and nicer than camping, it is not a hotel. There are wild animals, mice, chipmunks, and other things we cannot control. 
We live very close, though there is a privacy
Please understand before reserving space that you will be camping, with accommodations;-) We will be nearby, but only available in case of an emergency - not for mouse duty but definitely if there is an incident with a bear. Ask yourself:  'What would I do if I were camping anywhere else?' 
YOU MUST ARRIVE BEFORE DARK IN THE WINTER TO GET TO THE CABIN SAFELY  
Quiet hours 10 PM - 8 AM
Check-in - after 4 PM    Check-out - Noon 
CANCELLATIONS
We close the cabin from November - Mid-May.  Reservations may be canceled without penalty due to inclement weather. We will notify you if conditions are dangerous or forecasted to become dangerous before your date of arrival. NOTE: We may cancel reservations if we are concerned about conditions on-site.
TRAVEL FROM DENVER/DIA
It is about an hour and a half from DIA to Bailey, depending on when you are driving. If you arrive during rush hour 7:30 - 9 and 4 - 6, it may take longer, And, it takes forever to get a rental car at those times! 
Also, day-trippers coming up here for the weekend hold up traffic so it may be bumper to bumper from 3-7ish on Friday coming up from Denver and on Sunday going back down to Denver from about 3 - 6 or 7 - worse on holiday weekends. Just plan for that.
ACTIVITIES
There are a lot of outdoor activities in the area: parks, Wellington Lake, Pike National Forest, Guanalla Pass, Hoosier Pass, Evergreen, Mt. Evans and Echo Lake, trails, hiking, biking, climbing - you name it.
There are trailheads and backcountry skiing within 30-45 minutes. Geneva Basin and Wolf Creek are two you might check out. 
The South Platte runs just below the cabin. You can't see the water, but the sound is mesmerizing. Skilled hikers can hike down from the cabin to the river and follow it in either direction. The forest is across the river, but there is not bridge.
HOUSE MANUAL
Sanctuary in the Sky (SIS) is a project sponsored by Colorado Companion Animal Sanctuary to generate income for the nonprofit cat sanctuary that is on-site. 
Guests may visit the cat sanctuary during their stay with prior notice. If you are interested, let us know and we will plan a visit. There are only 10 cats on-site and all have special needs.
FOR THOSE UNFAMILIAR WITH THE MOUNTAINS
The sun here is really hot - use sunscreen and appropriate clothing. Sunglasses are also helpful, even in the winter. It gets cold at night, so layering your clothes is recommended.
The cabin is all light, all the time. It gets hot really quickly in the morning. Keep windows cracked only an inch or so at night to allow some airflow but prevent problems with wildlife. 
During the day, you can keep windows open while you are there, but close except an inch or so when away. 
The wind can become very strong at times. Be careful not to leave things on the deck or outside.
Deer are all around and often near or on the road, especially early morning and late afternoon. Drive carefully and be prepared to stop and wait if necessary. People often flash their headlights to signal deer ahead. 
Don't feed or pet them, please. If you find a fawn, just leave it there - mom is usually nearby looking for food.
Also, we often have afternoon thunderstorms, sometimes with hail. They are usually pretty brief but can be extreme and wash out dirt and gravel roads or hillsides. 
Be very careful when driving on these roads after a storm in case of a landslide - same for walking the path to the cabin.
The higher elevation may cause symptoms of altitude sickness. These include headache, extreme fatigue/sleepiness, nausea, and dizziness. 
You can buy small canisters of oxygen at convenience stores to use as needed. Drinking Gatorade and water helps prevent or relieve symptoms.
HOUSE RULES AND INFORMATION
The cabin was just remodeled and we would like your help to keep it in good condition. Please take precautions and leave it as you find it. 
WILDLIFE AND TRASH
PLEASE DO NOT leave food or trash outside or in your car - bears will tear off the door of your car to get to food. They will come on the deck looking for food, including birdseed - take all precautions. 
No trash outside the cabin - ever. Tie up the bag inside the cabin if necessary to keep flies away.
PLEASE DO NOT put any trash in our large sanitation company trash bins. Trash pick up is Tuesday and trash cannot be left out until that time. Bears and raccoons will drag the trash all over the mountainside. 
Wildlife and predators are all around and particularly risky at dawn and dusk. All pets should be leashed and in your sight at all times. Go out in pairs, and take a flashlight with you after dark. 
BEFORE YOU CHECK OUT
All trash and laundry should be left in the bags labeled accordingly.  Please tie the bags up and leave them inside. 
Dirty dishes should be left in the large basin marked for dishes. PLEASE RINSE DISHES AFTER YOU USE THEM.
USING THE PORTAPOTTY (IMPORTANT)
PUT TOILET PAPER AND OTHER TRASH IN THE PAIL, NOT THE PORTAPOTTY. Tie up the trash bag from the pail tightly when you leave and leave it inside the cabin with other trash.
PUMP ONCE TO FLUSH after using the toilet. 
**DO NOT POUR ANYTHING IN THE PORTAPOTTY**
SHOWER
Solar shower bags are ready for use. You may refill them using the water from the hose. Soap and hand sanitizer are near the porta-potty. 
Towels and washcloths are in sight - please leave them in the laundry bag with dirty sheets and dish towels.
Games and books are on the bottom shelf under the water dispenser. Extra batteries and trash bags are also on that shelf.
KIDS AND PETS
SIS in not suitable for young children. 
Pets may allowed with $25 non-refundable pet deposit for extra cleaning time. Please pick up any dog waste and dispose of it properly. 
There are plastic grocery bags in the plastic bin under the water dispenser for this purpose. Dispose of that tightly secured bag in the pail by the toilet.
The beds in the cabin are an air mattress and futon. Please keep pets off the beds to prevent punctures to the mattress. 
FIRE AND HUNTING
NO FIRES DURING FIRE BANS AND AT THE HOSTS DISCRETION. This includes smoking, charcoal grills, candles, and campfires. We have a chimenea that may be used when it is safe to do so. We reserve the right to impose a fire ban if conditions are dangerous even if the county does not have a fire ban.
NO WEAPONS OR FIREWORKS.
NO HUNTING ALLOWED. 
This is strictly enforced and you will be escorted off the property if any of these are violated.   
No parties or events, please.
In Colorado marijuana is legal. Using marijuana and drinking are acceptable, but NO SMOKING INCLUDING VAPING INSIDE OR OUTSIDE WITH FIRE BAN. 
Please use responsibly and do not drive while intoxicated.
SAFETY
The cabin is on a mountain outcropping - please be careful on the deck and entering/exiting the property. 
The trek up and down is challenging, especially when hauling things. 
TRAFFIC ON WEEKENDS
Between late May and early December, traffic coming up the mountain on Friday after 3 PM is very difficult, especially on holidays. The same is true going down the mountain on Sunday. Try to plan your trip to be out of Denver by 2 PM when arriving on a Friday, if possible.
OUR HOME AND PETS
Pet(s) live on the property. We have a friendly Great Dane named Lincoln and several cats that live in the RV which is a temporary cat sanctuary. The cats should not be out except with supervision in the catio and Lincoln is not allowed in the camping area.
We do not have wifi or cable here. Cell coverage is not usually available.  
We lost our home in a fire, so you may see evidence of that around the property. The cabin was untouched, thankfully.  
WINTER SEASON: We usually do not rent the cabin in the winter or at any time when there is snow or ice. It takes several days of above freezing temps for the long driveway to thaw, so we determine when it is safe based on conditions at the site. 
Ask if you have questions. 
Enjoy your stay!
LuAnn and Chris
Check in: After 3PM
Check out: Before 12PM
Cancellation policy: Moderate
On arrival: Meet and greet
Minimum nights: 2 nights
Accepts bookings: 3 months out
Response time: Within an hour
Response rate: 100%
Activities
Offered on the Host's property or nearby.
Terrain
Natural features you'll find at Colorado Mt. Sanctuary in the Sky in Colorado.
Places to see near Sanctuary in the sky
14 Reviews
This listing has no reviews yet.
If you stayed here and have some insider info for us,
let us know
!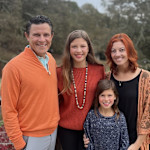 The views were absolutely gorgeous. Great glamping spot, the hosts have everything you need! Peace and quiet. Definitely will be going back.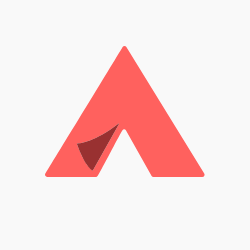 Our stay at Sanctuary in the sky was an experience to remember . The view was absolutely breathtaking. We spent a week in CO, but really wanted a full mountain experience for part of the vacation so my bf and I spent 3 nights in the cabin on Bailey mountain and we sure got the experience we wanted. The cabin was larger than pictured and the hosts provided all the essentials for a comfortable stay. They responded quickly if we had any questions and were very accommodating.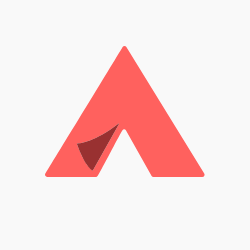 Amazing!!! It is absolutely beautiful and our hosts were so kind. I will definitely come again!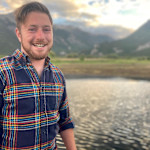 Hands down, one of the coolest spots I've been to! This place is a hidden gem that we will definitely be returning to!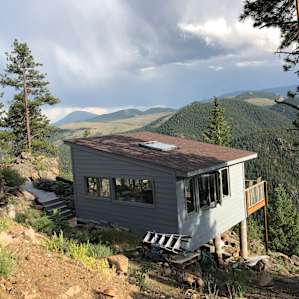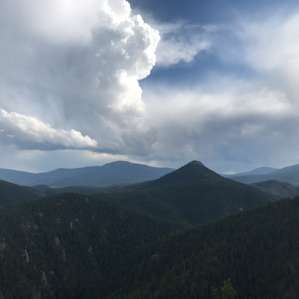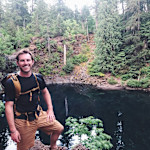 LuAnn and her husband Chris were amazing hosts. The Sanctuary in the Sky was beyond expectations and the views were spectacular.
Absolutely beautiful! We loved it so much.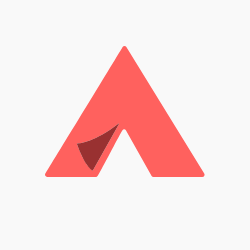 The best view in Colorado! The stars at night are the highlight of the stay. The cabin is basic but has everything you need. The water bags for showers was a very appreciated addition. Also a hose for rinsing things off. Good facilities for grilling. There is a fridge. There is a portable toilet. The cabin is clean and has plenty of dishes, blankets and towels. It is very quiet and peaceful at night (except for some bear and mountain lion noises!). The hosts are friendly and helpful. We would stay here again! I dont think you could find anything better this close to Denver.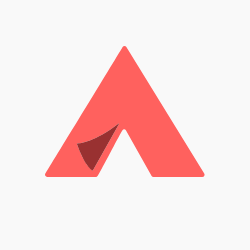 We absolutely loved our stay at Sanctuary in the Sky. The cabin is beautiful and the view is gorgeous! We came for the weekend with our dog and we all had a great time. The cabin is the perfect place to relax! The cooking and outdoor shower set up was awesome. I would 100% recommend visiting!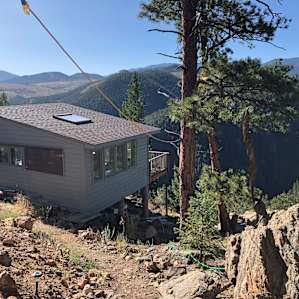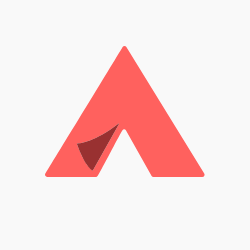 Serenity and peace. You'll appreciate the area. Very close drive to multiple landmarks and trails. I felt very safe and was traveling as a single woman. This sanctuary is just that, a sanctuary in the sky. Stunning, breathtaking. I'll definitely suggest this stay to anyone. I'll be back!!