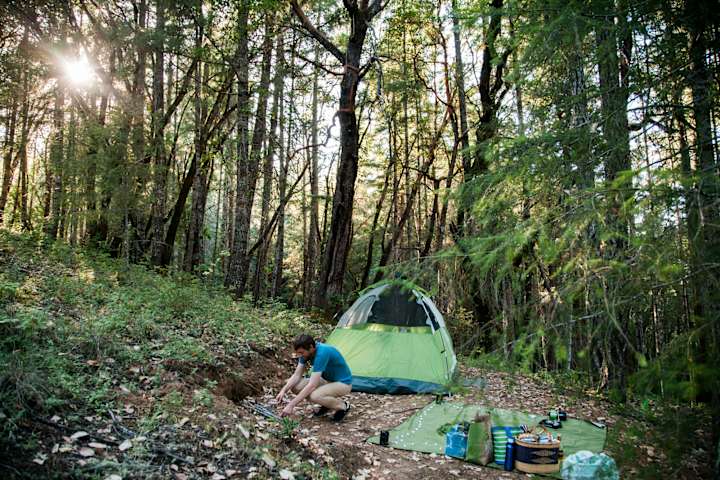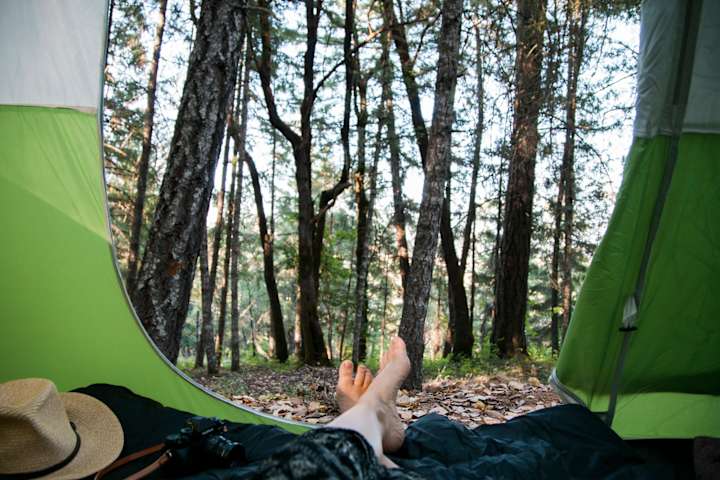 Sherwood Forest Camp
Nearby: Russian Gulch State Park, MacKerricher State Park
John has self-certified that Hipcamp's COVID-19 Safety Standards have been implemented at this listing. See what's being done
here
.
SPECIAL NOTE: This is to inform you that at 9PM, a SOUND CURFEW is in effect. We have neighbors and must maintain this courtesy to them.....and us. This means low talking voices only after 9 PM. Thank you for respecting this rule. Our camp is not a party camp and EXCESSIVE DRINKING and DRUG USE has no place here. Please respect the beauty and peacefulness we offer at Sherwoo
Read more...
SPECIAL NOTE: This is to inform you that at 9PM, a SOUND CURFEW is in effect. We have neighbors and must maintain this courtesy to them.....and us. This means low talking voices only after 9 PM. Thank you for respecting this rule. Our camp is not a party camp and EXCESSIVE DRINKING and DRUG USE has no place here. Please respect the beauty and peacefulness we offer at Sherwood Lake Forest Camp. Thank you, John and Anita
IMPORTANT SPECIAL NOTICE: WE ARE OPEN THIS 2021 YEAR....However ADULTS MUST HAVE HAD THEIR COVID 19 VACCINATIONS ......WE HOPE ALL WHO READ THIS AND/OR WISH TO CAMP HERE ARE SAFE AND HEALTHY,   JOHN and ANITA.
FISHING: The fish are BASS and it is CATCH and RELEASE. NO EXCEPTIONS  BRING YOUR OWN BAIT AND LURES. THERE ARE MOSQUITO FISH WHICH ARE PART OF THE ECOSYSTEM AND ARE NOT TO BE USED FOR BAIT.
CAMPFIRES WILL ONLY BE ALLOWED LAKESIDE IN THE 1 COMMUNAL FIRE PIT FROM JUNE 1st (or if required because of fire danger, earlier) TO THE FIRST RAIN IN OCTOBER!!!!  All campsites have their own fire pit except for campsites 1,2 and 9 which use the 2 communal firepits. Cookstoves are permitted in all campsites...BYO table, except for campsites  2, 3, 4 and 5. The LARGE REDWOOD SLAB TABLE is for sharing with all Hipcampers....Please clear the table each day at the end of the day.
We have room for 10 campsites on the property, so you have many choices: Camp in The Redwood Grove, or by the lake, or in the deep woods, perhaps near Scorpion Rock. Views and privacy await you with hiking trails and fishing in Sherwood Lake Forest Camp....!!!  There is a one acre lake with a canoe and 3 other boats available.  There is a 50 foot dock and a swim-to diving float in the middle of the lake.  Standard toilet is next to the lake. Potable water is available as well as a sink for washing. Camps 3, 4, 5, 6 and 8 are 4WD or AWD (if you dare) or we will help transport your gear if necessary.  We are musicians so we may drop by for a few tunes around the campfire.  We provide firewood for campfires and cooking.  If you prefer charcoal you must bring it.
Special Note: We have a Petanque/Boules Court at the lake!  Leisure Boules are available for play if you don't have your own. Oh, and Croquet and Cornhole....
2nd Special Note: This is Northern California.  There is poison oak.  No one has gotten a bad case of it as we keep it at bay with weed whacking.  We don't use chemicals here and poison oak is a critical food source and cover for many animals. If you are concerned about it, campsites 1 and 2 are your best choices....All roads, campsites and paths are clear of it.
9 PM is time to be quiet. QUIET means talking at normal voice levels and laughter at the same level. This is respectful of the neighbors and other campers and us.
DOGS:  Dogs must be very well behaved and friendly with other dogs and people. Any problem dogs must leave immediately. They can be in your car, tent or tied securely. Barking dogs are not allowed. No Pit Bulls or other aggressive breeds.
STOP AT OUR HOME TO CHECK IN and please call or text ahead to let us know when you are arriving.
CAMPSITE DESCRIPTIONS:
1. THE TWO BIG FIRS: This popular campsite can accommodate several tents, and is very near the lake and facilities. Shadey. (4wd not needed) Quiet voices after 9PM.
2. LAKESIDE: Closest site to the lake and facilities. Most convenient and very popular. Most public. This spot can accommodate several tents. Great view. (4wd not needed) Sun and shade. Quiet voices after 9PM.
3. THE REDWOOD GROVE: Deep woods, shady and quiet: This favorite campsite is nestled next to the redwoods that Dad planted 50 years ago. This location can accommodate several tents. 4WD or AWD is needed, or we will transport. 
                                                      3 or 4 tents or more will fit here....
4. ARROWHEAD: Deep woods, 4WD or AWD needed or we will transport. Room for 3 tents. Auxiliary camp nearby can accommodate 2 more tents.
5. SCORPION ROCK: Sun and shade, 4WD or AWD needed or we will transport. Views through the trees.           2, maybe 3 tents possible.
6. BIG LEAF MAPLE: Deep woods, 4WD or AWD needed, or we will transport. Sun and Shade.                3 or 4 tents possible.
7. FRENCH CAMP: This very popular campsite can accommodate 3 tents comfortably. Located at the northwest end of the lake, within a stones throw of the water, 3 minute walk to facilities. Sun and shade. Great view of the lake. (4WD not needed)               1, 2 or 3 medium sized tents....
8. THE GROTTO: Deep woods, nestled next to a massive rock formation. 4WD or AWD needed or we will transport. Shady.       4 tents possible
9. Bennett Camp: Close to the southern border of Sherwood Camp in the shade with an open feel. Near camp 1 and the lake and facilities. Easy access by car. A QUIET CAMP. Please keep noise down after 9:00pm due to neighbors. There is room  for:                              2 tents  or one big one.
10. Manzanita Camp. Nestled under a Manzanita canopy.  Same as Camp Bennett...A QUIET CAMP, especially after 9:00pm...due to neighbors....2 medium to small tents possible
Camp 6 is the farthest from the facilities. It is about a 10 to 15 minute walk. All other sites are 5 minutes or less away from the Sherwood Forest Lake.....
Check in: After 2PM
Check out: Before 2PM
Cancellation policy: Moderate
On arrival: Meet and greet
Minimum nights: 1 night
Accepts bookings: 12 months out
Activities
Offered on the Host's property or nearby.
Terrain
Natural features you'll find at Sherwood Forest Camp in California.
Places to see near Sherwood Lake Forest
84 Reviews
This listing has no reviews yet.
If you stayed here and have some insider info for us,
let us know
!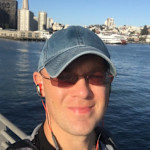 Sound curfew - be aware
Alexiy S.
has mixed feelings towards this listing.
(Site 1)
My camping group has rented three sites from Sherwood Forest Camp. From the onset of booking (a few months ago) I was pretty clear with John about our camping group having small children. Overall, we had various ages from 5 y.o. to 13 y.o. A week or so before our arrival, John has communicated via email informing me that camp's policy has changed, and a SOUND CURFEW was introduced prohibiting anything outside of low talking voices past 9pm. This policy was understood although it was not there at the time of booking.
On arrival, camp and facilities looked good. A host was polite and friendly. All was going well. Kids were very excited for their first camping night and were getting ready for marshmallows by the campfire. Around that time, I have started getting text messages from John (two times) about the fact that children voices carry and "he better not asked me again". It was a bit weird, since we were not playing a loud music, screaming, or even talking loudly. I suppose there were a bit of excitement from kids once in a while. Again, John seemed concerned only about children's voices. After a second text we had to terminate marshmallows activity since we didn't know what "he better not asked us again" means. It was most unusual to hear this type of tone from someone supposedly in hospitality business. Children went to bed; we continued to enjoy the campfire and did not hear from John.
Apparently, we thought wrong. The following morning John and his partner Anita came down to the camp site. John seemed agitated and in terrible mood to begin with; he did not answer our "Good mornings or Hello's". All he said was, "I want to have a meeting with adults". It was hard to achieve since our children were running around but we had the meeting anyway. John was extremely rude and loud. He said that children were loud and he "couldn't fall asleep since his house windows were open". He said, in very threating voice (and I quote), "You better be WHISPERING tonight or Else". He was talking to us in very demeaning tone, like we are children that are being told of. When we questioned his tone and asked what he means "better be whispering" since we came here to have fun and would like to converse normally, John was increasingly becoming more and more frustrated, raising his voice and telling us that if we won't obey, he will through us out from his camp. We tried to reason with him, saying that the way he behaves is not helping or being productive. John (white hot at this point) asked Anita (his partner) to take over. Anita was much more reasonable and apologized for John's language and tone.
We understand the policy and probably John did hear a few children laughs after 9pm on the first night. However, it is all in delivery. He could have resolved the whole incident with smiles and politeness. We are all successful adults; we understand English language very well and possess excellent communication skills. There was no need for yelling, screaming, threatening, or being demeaning. All could have been resolved peacefully. But it wasn't..
Lastly, camp is great with all the facilities like lake, campfire, kitchen etc. Perhaps, it is not good for kids with ages less than 13. It should be clear for any upcoming camper that even an occasional laughter past sacred 9pm curfew can trigger a rage outburst from the camp owner.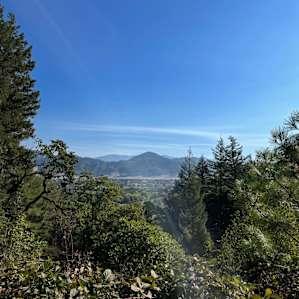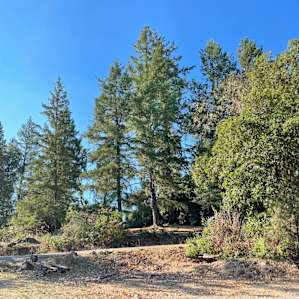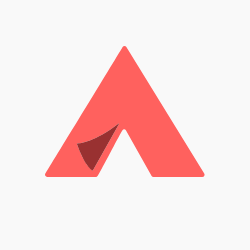 Amazing campsite!
Ryan E.
recommends this listing.
(Site 2)
Our family of five had a wonderful time at Sherwood Forest Camp. Between the lake, the views, the swings, and the fire pit, there were plenty of activities to keep our children entertained. And the bathroom and sink made camping very ease. We will be back again for sure!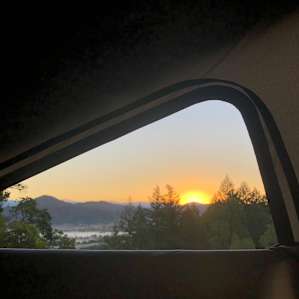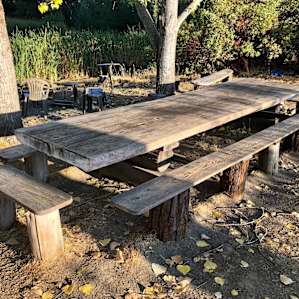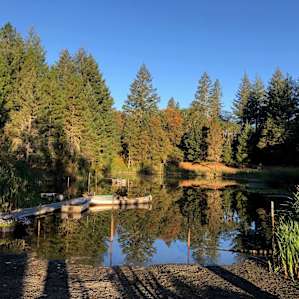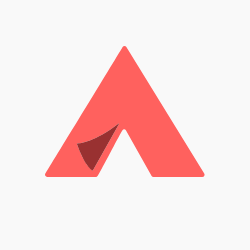 No longer a family friendly camp
Rustam M.
doesn't recommend this listing.
(Site 9)
We recently spent 3 nights at Sherwood Forest Camp and here are my comments/concerns about this stay:
1. It used to be a kids friendly camp site but apparently something got changed and the host (John) doesn't really need families with kids staying at his camp. This time around he was screaming/yelling at our kids for being loud when they were sitting around the camp fire after 9:00pm. He was claiming he could hear them talking in his bedroom 1/2 mile away but when other group of adults were playing a guitar and singing (also after 9:00pm cut off time) he was pretending he did not hear anything. Next morning when we complained to him that our kids got scared when he creamed at them, he actually said: "Good, I wanted them to be scared"! On top of this he was talking to adults (us) and was using the F-word with kids being present. He also stated that he wants this camp to be couples only.
2. There is only one toilet for the entire camp site for everyone to use and once there are 40 people over the long weekend-it just simply is not enough! When the toilet stopped flushing water, John brought two 5 gallon buckets full of water and asked everyone to use this to clean after themselves. He could have spent $200 and installed a new toilet but no! he was trying to fix it a few times and we all ended up using bucket with water as a flushing toilet device!
3. There is no lock on the toilet door- it is always open to everyone at ANYTIME! Seriously, the new lock costs $15.
It has been this way for 5 years.
4. Considering the amount of people (around 40 over the long weekend) the toilet got dirty but nobody from management team cleaned it or dumped any waste buckets. At the end we all ran out of toilet paper and paper towels and the waste basket was full of toilet garbage!
John talks all the time that he would add another toilet but it never happened in the last 5 years.
5. At the end of our stay he came to us and made it very clear he does't want us to come there any longer-it was a mutual agreement since we don't want to spend time with our kids in the environment like that.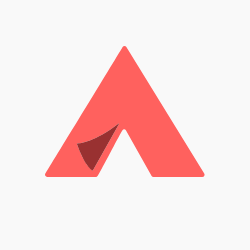 Johns place is great! Friendly hosts, private campsites, and nice to have a bathroom and a place to wash dishes. They care about their land and it shows!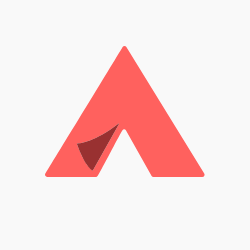 Shay M.
recommends this listing.
(Site 7)
We had a great, relaxing weekend! We enjoyed hiking around and seeing the property, playing horse shoes, enjoying the swings, fishing, swimming, and riding row boats on the lake! Really beautiful.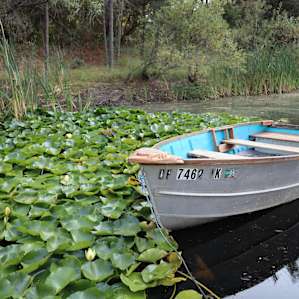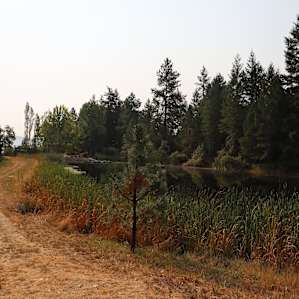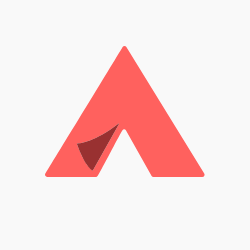 Sherwood Forest Camp is a beautiful place exactly as described. John was a wonderful host. He met us soon arrival and came by to chat during our stay. The camp site is full of fun activities and is a great place to spend time with friends.
Aly H.
recommends this listing.
(Site 7)
The hosts are lovely, the location is private, and the views are beautiful! My family had a blast- even our pup bailey!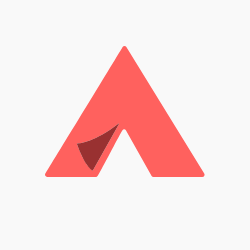 We had a great time at Sherwood Forest Camp. John was a welcoming host, and the site was great for our father-son camping trip with two 5 year olds. The pond was wonderful to swim in on a hot day, and we even caught two small bass fishing on one of the rowboats. The campsite was just a short drive to a great hiking trail. Would stay again. Thanks, John!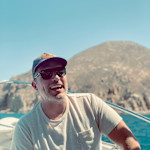 Amazing family and dog fun
Ryan H.
recommends this listing.
(Site 10)
My daughters (7/9) and I had an amazing
time camping this weekend. John is an awesome host,
He brought us some peaches and figs from his trees while we were swimming and they were delicious maybe the best peach I ever had. The blackberries on the ridge we great too.
The lake is beautiful, clear and warm. Our pup Maggie loved swimming in it too. It has a shallow end to splash around and chase tadpoles and a platform you can swim out to or take one of the fun canoes or row boats available.
It was hot we took up John's recommendation to switch camp sites to a more shared one and I do think that made a huge difference. It did mean I we had to deal with some elevation changes. I'm recovering from an Achilles tear and hills are still a bit tough for me, but otherwise I would be fine.
The girls loved the Jeep rides John gave them while we toured the campground. That was the highlight of the trip for my eldest daughter. It wasn't as cool as dad driving the AWD Sienna which did fine BTW getting up and down the camp inclines, maybe just not as fun when you are hanging on in a topless 4x4.
Can wait to go again!