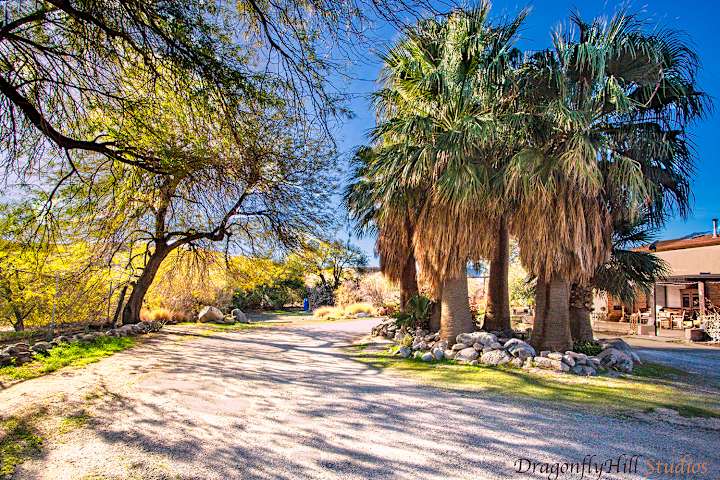 Community Participation
Nearby: Mount San Jacinto State Park, Joshua Tree National Park
Dragonflyhill has self-certified that Hipcamp's COVID-19 Safety Standards have been implemented at this listing. See what's being done
here
.
********  ********* ********* ********* ********* ********* 
This listing is COMMUNITY PARTICIPATION AND IS BY REFERRAL OR INVITATION ONLY, ALL PARTICIPANTS MUST HAVE STAYED AT DRAGONFLYHILL FOR AT LEAST TWO WEEKS PRIOR TO ACCEPTANCE INTO THIS PROGRAM.  for stays of 14 nights or more and is intended to provide affordable lodging for people who cam
Read more...
********  ********* ********* ********* ********* ********* 
This listing is COMMUNITY PARTICIPATION AND IS BY REFERRAL OR INVITATION ONLY, ALL PARTICIPANTS MUST HAVE STAYED AT DRAGONFLYHILL FOR AT LEAST TWO WEEKS PRIOR TO ACCEPTANCE INTO THIS PROGRAM.  for stays of 14 nights or more and is intended to provide affordable lodging for people who camp full time and want to participate in our community while staying here. This is not a weekend or extended weekend listing.) ALL GUESTS PARTICIPATING, WILL UNDERGO A BACKGROUND/CREDIT CHECK AND PARTICIPATION/CAMPING GUEST RENTAL AGREEMENT
If you are traveling with a pet, we can offer discount pet fees for guests staying more than 10 days. Please inquire 
Each booking agrees to 10 hours a week, participation in activities and projects here double occupancy. For groups of more than 2 people there will be an adjustment of cost and participation requirement.  
Welcome to DragonflyHill Desert Farm & Wildlife Habitat where you can experience desert magic, starry skies, and natural mineral water. Remote enough for a quiet retreat yet easy to get to and only a short drive to amenities and outdoor adventures! Please read the entire listing description, including our rules and our ever changing Coronavirus (COVID 19)  protocols, to assure we're the right space for you. We welcome guests new to Hipcamp but please take the time to familiarize yourself with the Hipcamp platform. Hipcamp travel is very different from public campgrounds.  At DragonflyHill Desert Farm and Wildlife Habitat you will be guests in our home. Please have your profile completed with full verification and payment method with Hipcamp. Message us via the Hipcamp platform with an introductory inquiry and communicate with us throughout your trip planning process from reservation to departure.
Camp in your own tent, RV or camper  under the starlit desert sky on our beautiful desert farm and wildlife habitat.  There are no assigned spaces in our listing on the Hipcamp platform.  In this way we can tailor your location to your needs. (Do you want to be near bathrooms or away from other  campers?  Do you want to be near the  main house?  What type of space does your trailer need?, etc).  Some spaces have fire pits though during high winds and dry seasons, campfires are not allowed. We can provide your RV/camper with water but currently do not have waste disposal. For an extra fee we can offer a 20amp hookup to 3 campsites.  For an additional fee, pets are allowed at campsites. We welcome and encourage guests with service and support animals to stay with us.  (See rules). All animals must have current vaccination records. 
We are one mile down a well maintained and navigable dirt road,  20 minutes to Palm Springs, Desert Hot Springs and Palm Desert. We're near the Cabazon outlets, 2 hours to Los Angeles, Disneyland, beaches. There are local wildlife preserves, hiking and outdoor activities. We are half an hour to Joshua Tree and Coachella.  We truly are in the middle of nowhere and the center of everything. For folks traveling in winter, we're considerably warmer than Joshua Tree and the High Desert. Immediate neighbors are small farmers and ranchers. Our land is 130 feet wide by an eighth of a mile deep in a residential neighborhood with lots 2.5-5 acres.  We can see and hear our neighbors.  Guests wanting a totally isolated experience may want a different listing. DragonflyHill Urban Farm is a working farm in a wilderness area. Guests should check weather forecasts prior to arrival and assure that they have the right equipment. There are occasional heavy rains and frequent high winds. It can get very hot in summer and reach freezing temperatures in winter. 
Despite our proximity to the freeway and nearby cities, and our location in a residential neighborhood, this is very much a wilderness area.  Tent campers should be experienced campers with adequate equipment.  We affirmatively welcome children, but as this is a working farm in a wilderness area, parents  will need to be vigilant of their child's safety and activity while here.
DragonflyHill Collective is a community of artisans, activists, craftspeople and farmers, working together to cultivate community, develop methodologies for living and working together in ever increasing paradigms of social justice and sustainability. Some members of the Dragonfly Team live on the premises at all times and will be here for the duration of your stay. The rest of the team are community members. All Team members work at DragonflyHill Desert Farm and Wildlife Habitat in different capacities, in cooperation and collaboration with each other. There are also community events at the farm, including urban farming though many activities, are just coming back after the pandemic. We hope to offer activities in the Fall. We regret that for the near future, we will not be offering our legendary breakfast. All activities will continue to be held outdoors and social distancing is required.   We love to hear about your travels and share our knowledge of our community and Southern California with our guests. It should be noted that we are not a museum community and our collective is not on display. Only 2-3 members of the community are currently responsible for hosting guests.  Community members are autonomous and during the pandemic and going forward, much of our community functions virtually. 
DragonflyHill is a safe and sober space that is disability and LGBTQ affirmative, anti-racist, anti-sexist, anti-imperialist and de-colonialist, because anything else is just a bandaid. Core values of our work include attention to detail, fine craftwork and cultivating community. 
DragonflyHill Desert Farm and Wildlife Habitat is an emerging space with new features changing regularly. We are not  a resort. Expect dry plants and patches during summer and into the fall.   As a farm, we may be a bit more rustic than your typical farm to allow for shelter for local wildlife. Our cultivation methods encourage biodiversity and though we are growing food, many of our crops resemble landscaping or natural habitat rather than garden patches. Currently we have habitat viewing areas, an herb garden, an orchard and palm trees. Plant varieties, wildlife and presentation may vary by season. Our farm specializes in herbs, fruit trees, desert and native plants,  and edible flowers. We also grow some sprouts and micro greens indoors. We cultivate community and share what we grow with our neighbors and our guests. 
Guests have shared access to the outdoor kitchen and BBQ area, the orchards, gardens, patios, and grounds of the Desert Farm and Wildlife Habitat, and (for safety reasons)  limited access to the pool pond and spa (see all rules). Guests must use designated bathrooms and showers for bathing and bathroom needs. Wildlife is to be respected and unimpeded at all times. Guests may not go into private areas including other guest and residential spaces, work areas and storage areas. The pool pond is filled with local mineral water from our own well. The pool pond is cleaned professionally twice a week & is chlorinated. The pool pond  is not cleaned daily and is shared with wildlife. Debris from high winds and wildlife may contribute to the pool pond environment. Currently neither the pool pond nor the spa is heated. We are looking into passive solar heating options that are affordable and sustainable. See our rules for our policies specific to the use of the pool pond area. Local spas and resorts are available for day use and access to their pools and ponds for as little as $10 a day ($5 seniors). 
We can provide laundry service and space for events and entertaining for a small fee. We speak: English and Spanish. We can communicate somewhat in French, Italian and Portuguese.
Disability Access: Guests with disabilities are encouraged to discuss their particular needs with us prior to arrival to assure full accommodations, comfort & safety.  Our land is flat with a gentle slope, accessible to most wheelchair users. Most of our team members have disabilities and are disability & social justice activists. We are constantly making improvements in our disability access.  We have a wheelchair accessible portable bathroom and outdoor shower. Parking, patios, gardens, the natural mineral water filled pool pond area are all wheelchair accessible.   We use scent free products for the most part & can provide guests with a list of products. If you are sensitive to certain products, with enough notice we can halt the use of some of those products in anticipation of your arrival.  Outdoor portapotty and showers are wheelchair accessible.  The indoor bathrooms have hand-held shower heads & we can provide a shower chair.  We are disability affirmative and appreciate  neurological diversity. 
Communication is essential for us to provide guests with the best experience at DragonflyHill.  Guests need to check their messages on the Hipcamp platform inbox. DragonflyHill usually responds to guest inquiries within an hour, and rarely more than 3 hours. 
Other things to note
1.  While we are children friendly, we cannot provide free accommodations for children OF ANY AGE including infants. We welcome your children to our home but all fees & total number of guest limits apply Children need to be counted in the number of guests regardless of age, to assure the correct billing when bringing children please count them as  adults.  We love & welcome children, but at the prices we are offering we cannot afford to have extra people of any age here, without compensation for our labor & resources. 
2. We are available for check in at any time after 4 PM on the day of your reservation. Guest check out time is 11am; we need a few hours to clean & prepare your room, so if you need a much earlier check in, make your reservation to include the night before.
3. Prices and cancellation policies are firm. Guests are encouraged to take out travelers' insurance in the case that their trip is interrupted, needs to be cancelled shortly before the date of arrival or if weather may interfere with your plans. We also recommend that all guests/lodgers have either home owners or renters insurance in case of a loss during their stay. Prices may vary by day & season. We do not offer discounts beyond what is stated in the price of the room, on the indicated date, with the exception of online promotions on our other sites. Home sharing is labor intensive & all members of the Dragonfly Team work very hard. We pay fair wages & provide excellent guest service, which we can't do for a lower price. Please respect the thought & labor we bring to this space, and its value to us & our community. We doubt you'll find anything similar for what we are charging.
4. Tobacco smoking is not allowed inside the house & only in designated outside areas.
5. Guests are welcome to use the outdoor kitchen most of the time and may use any of the kitchen supplies. Clean up after yourself. We provide dish soap and disinfectant, scrub pads and cleaning cloths you can use prior to and after use of this shared space. 
6. Indoor lodgings (including the Vardo)  are deep cleaned between guest reservations; this is included in the cleaning fee. As in most short term and extended rental  listings, there is no daily room cleaning service, though guests can arrange for a mid-trip room cleaning for an additional fee if time & staffing allow. 
Cleaning & community fees apply not just to the cleaning of the guests' spaces, but also to the cleaning & maintenance of the common areas & grounds during their stay.
For guests staying more than 7 days, rooms are cleaned fortnightly, at a date & time convenient to guest & host; a weekly cleaning fee will be charged in the form of an adjustment to be made 2 days prior to check in or by arrangement. Guests staying fewer than 12 days may waive the cleaning of their room mid-trip. Guests booking trips greater than 12 days agree to this fee & should discuss any adjustments with us prior to making a reservation.
7. Guests need to fill out a standard registration form for their group, and provide a photo ID for all adult guests upon arrival.
8. Guests wanting to stay more than 28 days should make an initial reservation of 28 days or less to allow us to live together before committing to longer cohabitation.
9. We can provide beach towels & a beach blanket for use outside of our home. Beach towels are also available at our pool pond. 
10. This is a desert farm & wildlife habitat in a rustic environment. Wifi & phone service are usually very good but may be impeded by our location, high winds & weather conditions. We recommend guests use Verizon wireless phone service for best communication in the area.
11, DragonflyHill is a safe & sober space that is DISability & LGBTQIAA affirmative. We are multi-generational, anti-racist, anti-sexist, decolonialist & anti-imperialist. Most of our team members have disabilities and are disability & social justice activists. We are new to this home & are working toward greater disability access for all. Currently we can provide access for many disabilities but are not yet fully wheelchair accessible & we are working towards that. Our portapotty and outdoor showers are wheelchair accessible as are all of the patios and gardens. We do offer step free access to the Main House the natural mineral water filled pool pond, and the dining & living room area. There is space for charging a mobility scooter. We use scent free products for the most part & can provide guests with a list of products. If you are sensitive to certain products, with enough notice we can halt the use of some of those products in anticipation of your arrival. Guests with disabilities are encouraged to discuss their particular needs with us to assure full accommodations, comfort & safety. The bathrooms have hand held shower heads & we can provide a shower chair.
12. We work hard to keep the home well maintained & clean; we're vigilant & do due diligence with professional quarterly visits from Truly Nolen 4 Season Pest Prevention (a green company.) We doubt you'll see any critters inside the house during your stay, but if you do, please advise us & we will promptly address the situation. DragonflyHill Desert Farm and Wildlife Habitat is in a remote area of the desert with lots of wildlife. To help us keep wildlife OUT of the house and campsites, please keep food out of reach of critters & clean up after every meal.
13. We have 1 cat and 1 service dog. Other guests may have pets or assistance animals.  Neighbors have chickens, farm animals and pets. There are a few feral cats in the vicinity as well as a variety of wildlife. 
14.  We are slowly reopening the use of the shared spaces inside the Main House to vaccinated guests, including campers, who provide their vaccination records.
15.  If you have any other concerns let us know & we'll do our best to remedy the situation promptly. Your comfort is important to us & we really do love this wor
DRAGONFLYHILL COMMUNITY: PRINCIPLES & GUIDELINES FOR OVERNIGHT GUESTS, LODGERS AND RESIDENTS OF DRAGONFLYHILL DESERT FARM & WILDLIFE HABITAT Respect the Space:
1. SAFETY FIRST. Guests agree to adhere to host directions regarding safety especially during high heat, earthquakes and high winds or rains. We regret that we do not allow campfires during windy conditions. (Wind speeds of 5 mph or higher are not safe for campfires.)
 2. We value deeply the diversity, labor, skill and craft of everyone who participates, works and lives at and with DragonflyHill.  We therefore insist that people are especially vigilant to avoid speech and actions that are hurtful, marginalizing and offensive.  We are ethnically and culturally diverse, anti-racist, anti-sexist, child friendly, DISability and LGBTQIAA affirmative. Several of our community and team members have visible and nonvisible DISabilities and come from a variety of backgrounds and histories. Please refrain from patronizing, insulting and hurtful comments. If you are not comfortable with diversity and nonconformity you may wish to stay somewhere else. We strongly abide by these values and hope you'll join us. 
3 We are part of a larger community that is also economically, ethnically and culturally diverse. We deeply value our relationships with our neighbors. If guests/lodgers have a problem with something or someone in the neighborhood or at DragonflyHIll please contact your  DragonflyHill Team and let us do what we can to resolve it. We highly discourage notifying the police except in emergencies to prevent people being targeted unfairly. If a problem arises between guests/lodgers, guests/lodgers must bring the problem to our attention and we will facilitate a resolution. Any issues between guests/lodgers understandably is not the responsibility or liability of the host. 
 4. All fees for children (including infants), extra people, vehicles and pets, as described in platform listings apply. We cannot provide free lodging for children of any age. 
 5. Communication: Guests/lodgers affirm that they have read the rules and our lodging description carefully and understand all of the accommodations described. Guests/Lodgers agree to communicate with DragonflyHill in a timely manner. Communication is essential for us to be able to provide outstanding and comfortable accommodations. 
 6. Specific rules and language for guests/lodgers can be found on our listing descriptions on listing platforms. Guests/lodgers who initially booked with us via a booking platform will need to communicate with DragonflyHill via that platform.  All extensions and subsequent reservations will have to be made via that platform in accordance with DragonflyHill's agreements with the platform. Guests/lodgers must read the full platform listing carefully and agree to the detailed rules provided on those platforms. 
 7. Absolutely NO contraband: No porn, drugs or weapons. No guns. No exceptions! This is not a moral judgement, but rather a security consideration and lifestyle choice for the space, and of course, no illegal criminal activity. Our no weapons policy applies to law enforcement, governmental security agents and/or military personnel etc. 
 8. This is a safe and sober space. Guests/lodgers who do drink agree to limit consumption within their own lodging and in moderation. No alcohol in the common and shared spaces. Smoking tobacco is allowed in designated outdoor areas.
9. Please use scent free/fragrance free/parfum free personal products. Many people have extreme allergic reactions to a variety of fragrances and scents. We provide scent free bath products for our guests/lodgers and use scent free cleaning products.  We cannot guarantee a scent free space but we do encourage people to understand that their choice of fragrances can impact the human rights and access of others. No aerosols or essential oils! 
 10. Keys, key codes or remotes to DragonflyHill  are not to be shared with anyone. Codes are changed regularly. If you lose your keycode you must notify us immediately. If you lose one of ourl keys or the  remote  there is a $50 fee. 
11. Do not remove bedding, towels, equipment, bath products, books, kitchen utensils, plates, containers, laundry supplies or other items provided by DragonflyHill from the premises.
12.. Animals and Pets: We encourage and accommodate service and support animals. Guests/lodgers staying in their own RV & at campsites or in the Vardo or The Cottage  may have pets for an additional pet fee.  Owners must get approval to bring their pet to DragonflyHill prior to arrival and preferably before making a reservation. We request that guests/lodgers with service or support animals notify us prior to arrival. Owners of all animals must provide current vaccination records. Owners of all animals must clean up after their animals. Animals may not be left alone at any time. Animals must be on a leash. Owners assume full responsibility and agree to pay for any damages caused by their animals. If you are traveling with a service animal, please provide the following information: 1.  Is the assistance animal  required because of a disability?2. What work or task the animal has been trained to perform?  If you are traveling with an emotional support animal please provide medical documentation. Additionally, due to the presence of other people in a shared space, we need you to show current vaccination records and assure that your animal is house trained and well behaved. 
 13. All private dressing, toileting, grooming and self care needs to be done inside the privacy of your listing, tent, RV camper van, vehicle, room,  out of sight of other guests/lodgers, neighbors and residents of DragonflyHill;  or in the portapotty or showers provided by DragonflyHill. Do not use outside areas for bathroom purposes EVER. Use designated bathrooms appropriately. THIS IS NOT A CLOTHING OPTIONAL SPACE! 
14. These rules are for the private use of overnight guests/lodgers and is not a contract for rehearsal or production space or meeting space usage.  There are additional guidelines for events and nonresidential uses of the space. Special events and parties must be approved by the host and will most likely incur a separate fee and require a separate contract. Noise levels must adhere to Riverside County ordinances and respect others in the neighborhood and on site. 
 15. Guests/lodgers staying more than 28 nights MUST communicate with DragonflyHill before booking and will be agreeing to a standard lease, background check and additional security deposit to be paid upon approval. 
 16. Guests/lodgers need to remove all valuables upon check out. Due to the labor required, there will be a $50 handling fee plus shipping costs for shipping items to guests/lodgers. High duty fees may also apply. 
 17. Registered guests/lodgers only and no third party reservations.  All guests/lodgers must be included in the reservation upon booking or make arrangements in advance with the host. Overnight fees apply for additional guests. An overnight guest is anyone on the premises between 9:00 PM and 8:30 AM, unless specific arrangements have been made in advance. Additionally, frequent non-registered visitors to lodgings is discouraged.   We require all reservations booked for personal travel to be booked by the person who's going to stay at the listing. We do not accept third party bookings. We need to be notified of all people on the premises. 
 18. Guests/lodgers agree to fill out a standard registration form for their group, and provide a photo ID for all adult guests/lodgers upon arrival.  Guests/lodgers must inform host about any additional vehicles. Guests/lodgers must let host know about pets and assistance animals. 
 19. Guests/lodgers may use our shared outdoor cooking areas but may need to clean and sanitize before using the equipment. Cooking at campsites is allowed but it is preferred that cooking take place inside RVs or campers and that campers take care to clean up and avoid attracting animals to their sites. 
 20. All guests, campers & lodgers must make arrangements for off site mail and package delivery.  (This does not  include restaurant deliveries and groceries.)
__________________
Pool Rules for Use of the Pool Area:
DragonflyHill Desert Farm & Wildlife Habitat has an outdoor pool that is available to guests. No lifeguard is on duty. For safety, we require that all those who use the pool have two or more adults (18+) present at all times. We also ask that pool users observe the following rules and guidelines:  These rules conform to state and local legislation
No lifeguard is on duty. For safety, we require that all those who use the pool have two or more adults (18+) present at all times. Guests traveling alone can arrange with Team members to assure access to the pool.
Pool area is the area enclosed within the pool fence.
The pool area is a shared space. No state of undress is acceptable in the pool area. Guests who need to change their clothes may do so in the shower cabanas and portapotties or inside their own rooms, tents, campers or RVs out of view of other campers, neighbors and residents of DragonflyHill.
Children under the age of 18 must be accompanied by parents or guardians at all times. 
Guests access the pool area by acquiring and signing out a key from the Main House. 
Gates to the pool area must be kept closed at all times.
No diving.
No glassware in pool area.
No roughhousing or running.
No urinating in the pool. Children who are not toilet trained must wear swim diapers. 
Persons having currently active diarrhea, or who have had active diarrhea within the previous 14 days, shall not be allowed to enter the pool
Persons under the influence of alcohol or narcotics are not allowed in the pool.
Persons with skin, eye, ear, or respiratory infections, or those with open lesions, wounds, or sores, are not allowed in the pool.
Anyone entering the pool must shower beforehand.
No person shall bring or throw into the pool, or its floors, walkways, or aisles, any object that may in any way carry contamination or endanger the safety of any pool user.
All pets shall be prohibited within the pool fence.
NO ONE is allowed in the pool area during severe weather conditions, i.e. electrical storms, tornadoes, earthquakes, etc.
Guests must follow directions provided by hosts.
In addition, safety equipment is located in the pool area. For questions about its use, and about pool use in general, please see your DragonflyHill hosts. We reserve the right to change or add to the rules at any time.
 _________________
CORONAVIRUS RULES & Protocols For Guests, Lodgers and Residents of DragonflyHill
1. Safety first: All guests/lodgers must follow the host's instructions and be flexible as conditions may change and rules may need to be altered. Our hosting priority is the safety of everyone at DragonflyHill. Amenities are secondary .
2. All team members and people providing cleaning and other services inside the Main House, the Vardo, The Cottage and common areas must be vaccinated.
3. More than ever, it is important for people to display and practice social responsibility. Masks are required in all common outdoor spaces, and must be worn inside the portapotty, and social distancing should be maintained with all people who are not part of one's family, travel party or pod. (This applies to outdoor spaces.) For an extra fee, and enough advanced notice, we can provide a private portapotty for guests who want their own portapotty (This applies mostly to campers). 
4. We will continue the Covid 19 cleaning protocols as well as provide cleaning and disinfecting products for guests to use in common spaces. The portapotty is cleaned professionally, weekly and disinfectant is also provided for guests to use prior and after use.  
5. Guests/lodgers who use common areas will need to clean and disinfect areas and equipment before use and must clean up after themselves.  Materials are provided by the Dragonfly Team.
6. There will be no access to the Main House during the CoronaVirus pandemic unless quarantine protocols have been determined and agreed upon
7.  If you don't think the pandemic is real or serious and is part of an elaborate hoax to get you to cover the lower half of your face and consider the rights, safety and needs of other people, please choose to stay elsewhere. This is not the space for you. 
________________
CAMPFIRE (BBQ AND OPEN STOVE) PROTOCOLS AT  DRAGONFLYHILL DESERT FARM AND WILDLIFE HABITAT
California Campfire Permits are required for open fires, such as campfires, barbecues and portable stoves on federally controlled lands and private lands that are the property of another person. In addition to the requisites of the California campfire permits, the following protocols apply at DragonflyHill Desert Farm: 
1. Safety first: All guests/lodgers must follow the host's instructions and be flexible as conditions may change and rules may need to be altered. Our hosting priority is the safety of everyone at DragonflyHill.
2. Guests wishing to have a campfire or use a portable stove or BBQ must show a California Campfire Permit and a responsible adult must be present at all times. Permits are available online. We can provide the link once you have made the reservation. Hipcamp does not allow us to post links here. 
3. No campfires, camp stoves or BBQs may be used when fire advisories are in effect or during winds greater than 5 mph, or when you can see the trees moving in the breeze. Check with your host if you are not sure if conditions are safe.
4. Do not gather wood, including kindling. Use only wood provided by DragonflyHill or another firewood distributor.  Not all wood is safe for use and some locally available wood may be toxic when burned. 
5.  Use only  designated fire pits in designated locations for your campfire. 
6. Turn the hose on at the spigot with the water off at the nozzle and keep the hose near your campfire. 
7. Campfires, stoves and BBQs must be turned off/extinguished fully when guests are away from the fire source or when asleep. 
We reserve the right to change or add to the rules at any time.
RV Information
Travel trailers, Fifth wheels, Toy haulers, Pop-up campers, Class A RVs, Class B RVs, Class C RVs, Campervans, and Cars allowed
Vehicles under 42 feet allowed
Surface type: loose-gravel
Surface levelness: requires leveling
Electrical hookup available
Hookups: No sewage and TV connection
Check in: After 4PM
Check out: Before 12PM
Cancellation policy: Moderate
On arrival: Meet and greet
Minimum nights: 7 nights
Accepts bookings: 3 months out
Response time: Within an hour
Response rate: 100%
You know what would make this trip even better?
Take advantage of these offers available to add to your trip to Community Participation
$50
Goods
Electric hook up, 50$ per week
Electrical outlet for up to 7 nights. Guests staying more than 1 week would ...Read more
Add to trip
$10
Rental
Electrical hook up PER NIGHT
20 amp electrical hook up per night.
Add to trip
Activities
Offered on the Host's property or nearby.
Biking
Guests must provide their own bikes.
Boating
Some boating on the Salton Sea and other day trips from DragonflyHill. There may be kayaking and canoeing at Whitewater.
Fishing
Local fishing locations within a day trip of DragonflyHill
Hiking
Lots of local hiking options. Check our bookshelf for maps and information. Hiking, climbing available locally. We're near Idy...Read more
Horseback riding
Local stables provide lessons and rentals.
Off-roading (OHV)
Lots of local dirt roads for off road vehicles. Please follow local signs and do not take OHV into the nearby wildlife preserve.
Climbing
Hiking, climbing available locally. We're near Idyllwild and Joshua Tree.
Snow sports
Nearby snow sports at Mt San Gorgonio and Idyllwild.
Surfing
California beaches are a day trip. A local surf facility is under development.
Swimming
We have our own unheated pool and access to a local mineral spa and pools. By arrangement, guests may have access accompanied b...Read more
Wildlife watching
It's all around us. Sometimes just in the clues the animals leave behind. There are many nearby locations for viewing wildlife.
Terrain
Natural features you'll find at Community Participation in California.
Desert
We are located between Palm Springs (the low desert) and Joshua Tree (the high desert.) In winter we're considerably warmer tha...Read more
Forest
Nearby forests in surrounding mountains.
Hot spring
Desert Hot Springs is known for its hot springs. Our water comes from a well, but we also have access to a local mineral spa ...Read more
Canyon
We are located in a flat, gently sloping region of the Coachella Valley.
Mountainous
Lots of local mountain areas for a lovely day trip.
Swimming hole
Our Pool Pond is available to guests when it's not too cold. Otherwise we have access to locally heated pools by appointment.
Farm
We are a small desert farm and wildlife habitat specializing in native desert plants, edible flowers, herbs and fruit trees.
Places to see near Dragonfly Hill Desert Farm
16 Reviews
This listing has no reviews yet.
If you stayed here and have some insider info for us,
let us know
!
Lists including Community Participation
---