View 7 photos
Topical Tree Homestead, Hawaii
100%
Recommendation based
on
1 response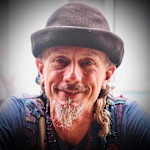 About
Aloha, I made a lifestyle decision to move to Hawaii in 2005. I fell in love with the Big Island for the first time in 97. Since then I've explored homesteading and a closer connection to our land. I have been building and creating. Now I am ready to share my property with travelers who visit this magical place. I am into a peaceful sustainable existence, that gives rest to a fast moving civilization. Sometimes it is enough to just look at the stars, and here you can see them well, or just return to the original TV, a nice relaxing fire. And I love to cook on the flames, so simple, so good. Sharing food is my favorite form of communion. I love slow cooking, whether it be smoking or stew making. Slower and longer is just better if you ask me.
I am a builder, and as a builder the most gratifying thing is to see people enjoyin
Read more...
Aloha, I made a lifestyle decision to move to Hawaii in 2005. I fell in love with the Big Island for the first time in 97. Since then I've explored homesteading and a closer connection to our land. I have been building and creating. Now I am ready to share my property with travelers who visit this magical place. I am into a peaceful sustainable existence, that gives rest to a fast moving civilization. Sometimes it is enough to just look at the stars, and here you can see them well, or just return to the original TV, a nice relaxing fire. And I love to cook on the flames, so simple, so good. Sharing food is my favorite form of communion. I love slow cooking, whether it be smoking or stew making. Slower and longer is just better if you ask me.
I am a builder, and as a builder the most gratifying thing is to see people enjoying the manifestations that have been created. Sometimes the focus of what it means to construct something for the utilitarian purpose gets lost in the process. But, the magic is always underlying everything, so many times pure serendipity is right there, reminding us. The intention is everything and construed in all the stones carried, wood carved, land sculpted and much, much else. When the energy is pure, then it is easily conveyed or felt. This land is unfolding as the volcano has taught us. All who become part of this history will see how powerful is the asking. My experience here is that there is an instant reflection in the asking. Have fun and come and see...After all this is some of the newest land on this planet.
Hmmm we couldn't find any listings within Topical Tree Homestead that match your search criteria. Try removing filters or zooming the map out and searching again.
---
Places to see near Topical Tree Homestead