About White River National Forest
Come spend some quality get to know ya time in the warm heart of the Rocky Mountains! Home to world-renowned ski resorts, many of the infamous "fourteeners," and hundreds of miles of trails, White River National Forest proves a mecca time and time again for any warm blooded outdoor enthusiast. The most visited national forest in the nation for good reason, White River spans over 2.3 million acres of adventure possibilities and land conservation. Once you've picked your jaw off the floor, let your creativity flow on any of the 12 ski resorts (we would list them out, but, 12) or eight designated wilderness areas. The forest itself has many developed camping facilities well suited to lone wolves or larger groups. And let us tell ya, the purity of the air and water will leave you totally refreshed and ready for the next big thing.
Campgrounds in White River
11 Reviews
No one? Bueller? Sharing is caring, y'all.
Drop some
White River
knowledge on us.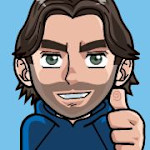 My wife and I stayed here in early-June, 2015. I'll have to admit, I was skeptical of staying in a campground with 47 sites; I thought it would be crowded and noisy, but was pleasantly surprised by how much privacy we really had. We stayed in Site #6, and while we definitely didn't feel isolated, we didn't feel crowded, either.
The location is perfect for quick trips into Aspen, but gets you far enough out of the city that it feels wilderness-ish. The campground is surrounded by huge aspen and pine trees, and is far enough away from the road that you don't hear much highway noise. Restrooms are clean and well-maintained.
Rain and snow kept us from doing any hiking, but the drive over Independence Pass is beautiful.
Helpful 1
Helpful 1
Remove vote :(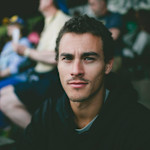 Heaton Bay made my first Colorado camping experience as good as it gets! Super simple and based on honor code. We had a very relaxing time this summer enjoying what the beautiful mountains had to offer.
Helpful 1
Helpful 1
Remove vote :(
This site isn't heavily forested, and the trees that are there are young. That means noise can travel quite easily between neighboring sites and also the need for extra sunblock or shade in the form of an umbrella or awning may be necessary.
Helpful 0
Helpful 0
Remove vote :(
Unfortunately camping around these areas is closed for a bit due to bear activity. http://www.denverpost.com/news/ci_28589323/camping-banned-at-maroon-bells-site-near-aspen?source=hot-topic-bar
Helpful 0
Helpful 0
Remove vote :(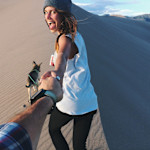 Great spot to camp for a night or two. It fills up around the holidays so try to book early if you can. The drive from Denver and around the Fryingpan River is breathtaking. Lots of awesome hikes around the area, too!
Helpful 0
Helpful 0
Remove vote :(
Great campground for easy access to Maroon Bells-Snowmass Wilderness trails. There's not a lot of sites and parking is tight but if you can snag a spot it's worth it. The sound of the stream at night is great white noise. Make sure to use the chicken wire provided to protect your car from porcupines.
Helpful 0
Helpful 0
Remove vote :(
If the campgrounds around the Maroon Bells are full, and they likely are, this is the next closest thing. Sites are larger and more spread out so you'll have a little more privacy.
Helpful 0
Helpful 0
Remove vote :(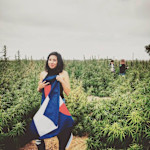 Nearest town is Aspen. If you need to get a hotel room for some reason, be prepared to pay minimum $375.00 per night (2016). The rangers and camp staff around here are extremely grumpy. Did not have a good time. Maroon bells is big business-I found the hordes of people everywhere extremely annoying.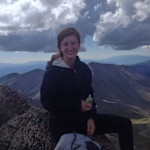 Located at the Half Moon (Tigiwon) Trailhead, this campsite is perfect for hiking Mount of the Holy Cross. The bathrooms are nice and the campsites have a lot of space and distance between them.
Water not available bring your own. Great walkable trails from the campsite.