Casita Colibri Tiny Home Cabin
A Tiny Home nestled in the foothills of the beautiful San LuisValley and on Sol Mountain Farm. Wake up in the cozy loft of Casita Colibri with an amazingview of the Sangre de Cristo Mountains; enjoy the peace and quiet ofthe Colorado Rockies; breathe in the fresh air while you soak in theenergy of the bright and beautiful Milky Way.  The Casita Colibri Tiny Homeis in a very
Continue reading...
A Tiny Home nestled in the foothills of the beautiful San LuisValley and on Sol Mountain Farm.
Wake up in the cozy loft of Casita Colibri with an amazingview of the Sangre de Cristo Mountains; enjoy the peace and quiet ofthe Colorado Rockies; breathe in the fresh air while you soak in theenergy of the bright and beautiful Milky Way. The Casita Colibri Tiny Homeis in a very secluded location on the farm property, full of pinon pine treesand alpine desert plants like yucca flowers and cacti.
Built by our great "faRmily" friend, Jack Yeaton,Casita Colibri gets its name from the Spanish word for hummingbird, two ofwhich were found in the house during its construction.
Some of the Tiny Home amenities are offline and guests may expect to still experience the farm's primitive and rural setting and leave the creature comforts of city life.
The Tiny Home has a kitchenette and a hot water shower. The stove, the special "starry night lights," surround sound bluetooth speakers are all powered by a small generator outside. A 35-gallon water tank supplies the kitchen and hot shower. The shower can sustain two showers and some dishwashing before refilling. We encourage guests to be water-conscious and conserve water here in the alpine desert, where water is scarce.
The incinerator toilet is temporarily unavailable and guests may usethe farm's main compost toilet at the parking area. There is a small closet.
The loft has a queen-sized bed that comfortably sleeps twoadults. Two additional hipcampers may sleep in the Tiny Home floor, but shouldbring their own sleeping pads and sleeping bags. Two additional campers mayfall under one booking and pitch tents at the Tiny Home site.
The Sol Mountain Farm Tipis are visible from the frontwindow of the house. Guests are welcome to join in at the communal firering in the tipi and campsite area via a short 1-minute walk from the Casita. [[We arecurrently under a fire ban and open fires are prohibited]]
Accommodation provided
Cabin
No. of sites
1 bookable site
Access
Short walk (1 - 5 mins)
Group sizes
Up to 6 people per site
Potable water available
Spigot
Fires allowed
Communal fire ring
Toilet available
Pit toilet
Showers available
Hot water
Check in: After 2PM
Check out: Before 12PM
Cancellation policy: Moderate
On arrival: Go straight to camp
Minimum nights: None
Accepts bookings: 9 months out
Biking
Boating
Fishing
Hiking
Horseback riding
Paddling
Climbing
Wildlife watching
Wind sports
OHV
Snow sports
Surfing
Swimming
Whitewater paddling
This listing has no reviews yet.
If you stayed here and have some insider info for us,
let us know
!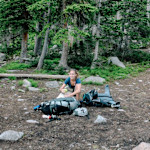 No recommendation provided
We loved our stay at the Casita Colibri Tiny House! it was super cosy and welcoming. We had everything we needed, running water, a stove and a super comfy bed with beautiful views of the mountains surrounding us. We were a short walk from the farm, where you will find friendly staff and animals.
Angela was in contact with us be we got there with useful info and was super quick to respond to emails. I would recommend this place for sure!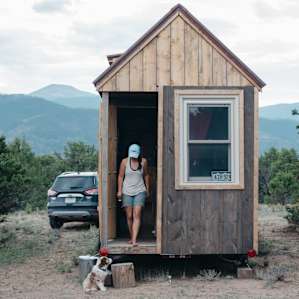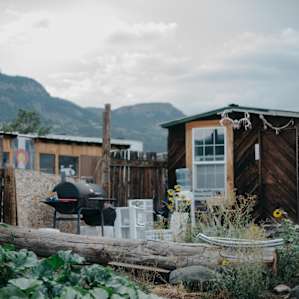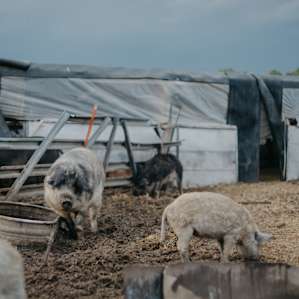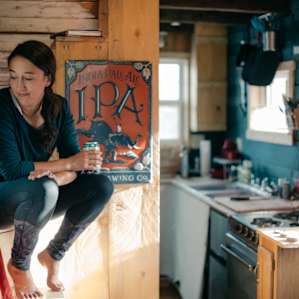 Recommends this listing
Such a perfect night in a lovely tiny house! It has all the amenities of home (kitchen with a stove, cookware, etc; bed with a warm comforter; chairs to lounge outside; a shower that's surprisingly spacious). I felt secluded from the tipis which were only a short walk away, and walking around the farm on the many trails was great!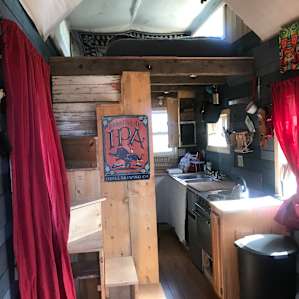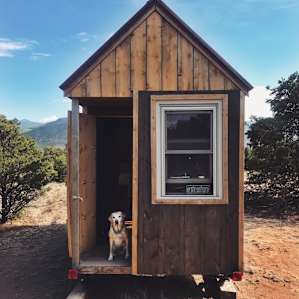 Has mixed feelings towards this listing
This property promises much but doesn't deliver.
There are some very nice touches--solar lamp-lit path, hand-painted rocks marking pathways, beautiful views, and when the generator isn't running, peace and quiet. If you don't mind generator noise, you can turn on some decorative lights in the ceilings and even power a blue-tooth speaker. There is also a ceiling fan to help cool the loft area, but again, you must run the generator to turn on the ceiling fan.
I'll direct the rest of my comments specifically about what was promised and what was (not) delivered.
1. Promise of an incinerator toilet in the cabin. Delivered? At first, we used the toilet (only for liquid waste). But urine leaks out of it if you don't run it right away. To run it you need to use the generator, and the toilet is incredibly loud. On top of all that, one of the people at the farm told us he didn't think it worked right and we shouldn't use it. There was no note and no message left about not using the toilet. We have two small children who have to go regularly (even in the middle of the night) so a nearby functioning toilet was important to us. We used the vault toilet near the Tipis (a five minute walk away). Is it appropriate to list a property as having a toilet if the toilet doesn't work and you aren't supposed to use it? I vote no.
2. Promise of hot water. Delivered? Hot water only with the generator running and the noise associated with a generator. Water is heated with an on-demand water heater. There is a leak on the cold water inlet to the water heater, it drips right over the electrical cord for the heater. The owners know about this--there was a cup placed to catch drips. If you run the generator and have the water pump on to get hot water, you have a somewhat dangerous situation. You must turn off the water pump before leaving the cabin to avoid having water spill everywhere.
3. Promise of a hot shower. Delivered? There is a shower with hot water hookup with the on-demand water heater. There is only enough water stored in the cabin for one person to (a) get wet and turn off water, (b) soap up with no water running, and (c) briefly turn the water back on to rinse. If more than one person tries this, or if someone takes a 3 minute shower with continuous water, you will need to contact the hosts to come refill the cabin water storage. The hosts were very responsive when we asked for more water (refilled within 3 hours of making the request), but we also got a brief lecture about not wasting water in the desert.
4. Promise that cabin holds 4-6 people. Delivered? There is a queen-sized mattress in the loft for two people. There is space on the floor at the main level for 2 ... maybe 3 people to sleep if they are good friends and bring their own camping mats and sleeping bags. We were there with two adults and two small children, and we were tripping over each other continuously. This cabin comfortably holds only 2 adults.
5. Promise of propane stove/oven. Delivered? Stove works fine. There are pots and pans provided. You can use the stove to heat water without running the generator (preferable to the generator noise, in my opinion). But, I had to wonder about whether the stove was vented properly. I kept all windows open at all times when we used it, just in case.
6. Promise of fire-ring. Delivered? There is no fire ring for the cabin. There is a fire ring for the Tipis. Is it appropriate to list a property as having a fire ring if the only fire ring is for another camp site? I vote no.
There are three more issues worth mentioning. First, there are multiple electrical outlets at ground level with no cover plates. It would not be safe to bring a toddler to this property and run the generator. Second, the steps to the loft are curved, very steep, and the boards on top of them are not secured. You must be agile and very careful to get up and down the stairs safely. Third, there is a broken window in loft. One window (not broken) slides open about one foot. I didn't want to try to open the broken one because I didn't want glass falling all over the mattress and I didn't want to cut myself. But if you can only open one window, you can't get a cross-breeze and can't easily cool off the loft area without the ceiling fan, so you have to choose between generator noise and a hot sleeping space (first night we were there it was at least 90 degrees F in the loft at 9:30 at night). The owners definitely know about the broken window--they mentioned being careful with it in the written instructions left in the cabin.
No toilet. Unsafe hot water supply. Barely functional shower. No fire ring. Broken window. Other safety issues in cabin. I do not think this place is worth the $125/night price...not by a long shot.