About Lathrop State Park
Southern Colorado has some of the best weather around, so it makes sense that you'll want to visit Lathrop Park and take advantage! There's almost 2,000 acres to explore beneath the Spanish Peaks that boasts five miles of hiking and biking trails, geocaching and even an archery range! Bring your clubs for a round of golf if the fishing and hunting opportunities don't lure you in. Oh and, you wanna cool off in the water? Get stoked 'cause there are two lakes here: Martin Lake for adventure-seeking water lovers who aim to waterski, jet ski, plus other fiesty water shenanigans. Horseshoe Lake is for peaceful nature-seeking canoers, kayakers, and straight-up relaxers. There's lots of map to cover, lots of campground, and lots of nice days year-round at Lathrop, so pick your poison and make a plan!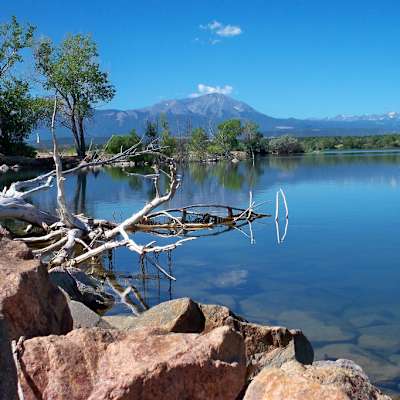 Set up your tent or pop-up trailer in Yucca Campground, crack open a delicious microbrew and relax! These sunny sites offer amazing mountain views...
Clarke: I was passing through CO on I-25 and stayed the night here. Great campsite. Stayed in the Yucca campground, spot 2. Had a great...
1 Save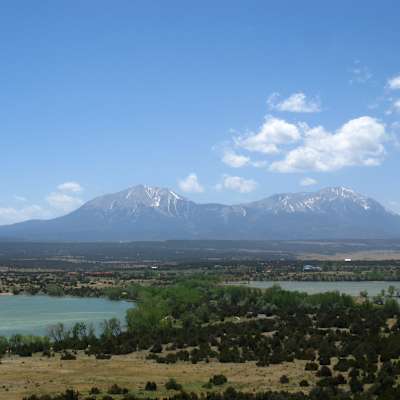 Pinon Canyon Campground is large and in charge! It not only offers brand spankin' new restrooms and showers to keep you clean and comfortable,...
1 Review
No one? Bueller? Sharing is caring, y'all.
Drop some
Lathrop
knowledge on us.
I was passing through CO on I-25 and stayed the night here. Great campsite. Stayed in the Yucca campground, spot 2. Had a great view of the lake and golf course. Saw tons of wildlife and had no one around me. There was enough room to park my truck and Uhaul but the campsite was a little bit away from the car so it didn't feel like car camping all that much. Brand new fire pit and concrete pad.
Helpful 0
Helpful 0
Remove vote :(
History of Lathrop State Park
During the late 1600s, Spanish conquistadors entered New Mexico and enslaved numerous Native Americans. Many of the Indians were able to escape and fled to southern Colorado. In 1778, a battle was initiated between the Spanish troops and the Comanche Indians. After seven battles, which occurred only 20 miles north of Lathrop State Park, the Comanche Indians were defeated and the chief of the tribe was killed at the base of Greenhorn Mountain along the Greenhorn creek. Both the mountain and the creek were named after the chief. Lathrop State Park was introduced as Colorado's first state park in 1962 and was named after Harold W. Lathrop, who was the first director of the state parks and recreation board from 1957-1961. The park is 1,594 acres of recreational enjoyment with two lakes, Martin Lake and Horseshoe Lake, which offer a variety of boating and angling opportunities. Visitors can also take advantage of the fantastic southern Spanish Peaks in the Sangre de Cristo mountain range while playing a round of golf, or hiking along prairie trails.​