About Crawford State Park
What can't you do in this gem of Colorado's western slope? As it turns out, Crawford State Park isn't lacking in the activities department. You've got a big reservoir for boating, fishing, skiing, and playing any which way you want. When the temps drop and the water freezes, ice-fishing and ice-skating are fair game. Heck, this place is great during any season. Snowshoe the trails in winter, or saunter down them sans snow equipment once the trails thaw out. Alternatively, laze around and enjoy the otherworldly scenery. Soak in the lovely water views, imagine yourself frolicking in the mountains surrounding you, or daydream about exploring the canyons. Just be sure to have your camera charged and ready to go. With so much to do, you might as well stay a few days! You'll have two campgrounds to choose from, so there's no need to wander very far.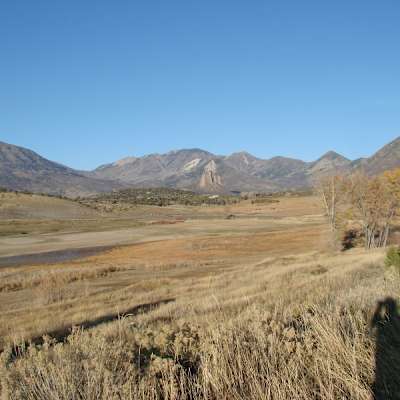 Whichever turn you take on this fork in the road, you'll be delighted to find you've made a solid decision. Clear Fork Campground is, like the...
Iron Creek Campground is the Thor-like hammer of Crawford State Park. Here, you'll be treated to an easily accessible boat ramp, hot showers (yes),...
Reviews
No one? Bueller? Sharing is caring, y'all.
Drop some
Crawford
knowledge on us.