About Topanga State Park
Hiking through Topanga State Park, you will be shocked at the fact that it exists within the Los Angeles city limits. The park captures the California wilderness in all its glory, with roughly 16,000 acres for visitors to explore. Over 30 miles of snaking trails lead park goers up and down oak covered slopes through meadows onto grandiose canyons that entrap the ecstatic echoes of passerby. Trails take hikers on a journey past 200 ft waterfalls and to a well known overlook at Eagle Rock. While traversing this epic California landscape, you may find yourself pointing out desert cottontails, coyotes, woodpeckers, owls and more. With its proximity to city and faultless location in the Santa Monica Mountains, this park always has been (and always will be) a crowd pleaser.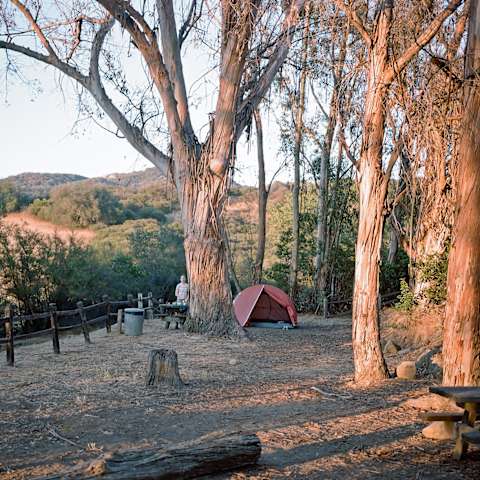 Aja: Visting LA but don't have a friend to crash with and aren't a hotel person? (me neither. showers? who...
History of Topanga State Park
The word Topanga is an old word coming from the Shoshonean language meaning 'above', in reference to the canyon being located above the flood waters of Topanga Creek. Tongva and Chumash people inhabited this area for thousands of years. Now, the park is located entirely within the Los Angeles city limits and is considered the world's largest wildland within the boundaries of a major city.