About The Oak Granary
Located just over two hours north of the Bay Area, The Oak Granary is located in beautiful Potter Valley on a 305-acre landbase. The houses, barn, and agricultural land are located on the lush and fertile valley floor, which sits at the feet of 300-acres of rolling hills --a diverse wildland comprised of grasslands, oak savannah, mixed oak woodlands, and mixed conifer forest.
A half-mile from the edge of Mendocino National Forest, the land straddles the edge of domestic and wild, and we enjoy the tule elk, black bear, bobcat, mountain lion, and many critters that make a home here on the land with us.
The 200 year vision of the Oak Granary is to build a village with a regenerative culture to steward the land for many generations to come, and to serve as a model for others.
The central focus and shared vision of the community lies in stewarding the land in a way that strives to give back more than we take, support life for all living things, and return people home to their place as a beneficial and integral part of nature.
Our mission is to regenerate ecosystems and communities through nature-based learning. We achieve our mission through education programs, research projects, and our land-based intentional community.
Campgrounds in The Oak Granary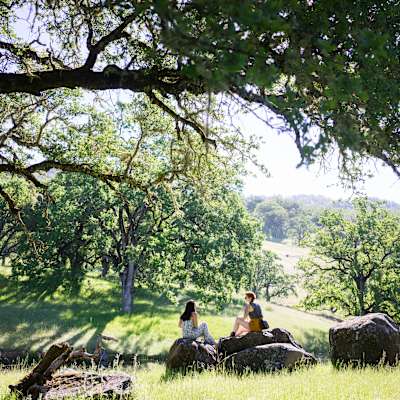 Request book
The Oak Granary is the perfect place for a weekend camping getaway with your friends, or a venue for your next big event! We host gatherings for 2...
Jeremy: Absolutely loved it! Lindsay, Keith and crew are the loveliest hosts, it's absolutely beautiful, and just an all around...
9 Saves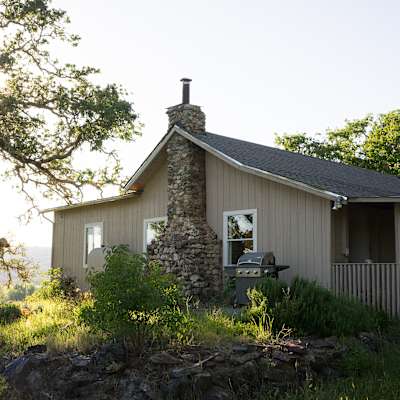 Request book
This hilltop house offers spectacular views of bucolic Potter Valley and surrounding mountains. Enjoy your privacy in this secluded getaway, or...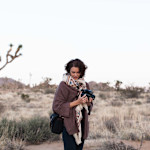 Eileen: We had a fantastic time at the Oak Granary property! When we arrived, Cliff greeted us at the main house and garden and showed...
7 Saves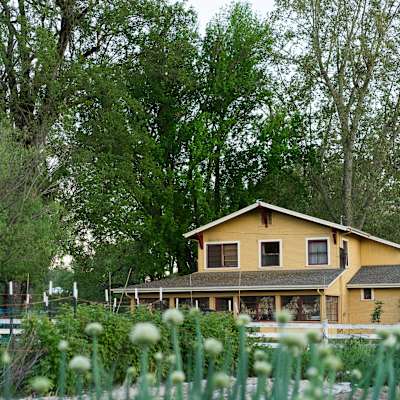 Request book
A charming 1930s farmhouse on an organic farm and environmental education center contains 4 bedrooms, an open floorplan kitchen/dining room,...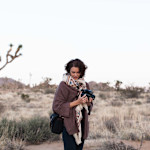 Eileen: We had the absolute pleasure of joining the members of the Oak Granary community for a meal at the Farm House. We feasted on...
4 Saves
4 Reviews
This property has no reviews yet.
If you stayed here and have some insider info for us,
let us know
!