About Sugarloaf Ridge State Park
Sugarloaf straddles the border of Napa and Sonoma Counties and features over 25 miles of trails. It offers a 25-foot waterfall that can be seen in all its glory after a winter rain storm. The park contains the headwaters of Sonoma Creek, which runs through gorge and canyon, across the meadow floor, beneath scenic rock outcroppings, and is surrounded at times by Redwoods and ferns. It also has amazing views of the Sierra Nevadas and the Golden Gate bridge from the top of 2729 foot Bald Mountain.
Campgrounds in Sugarloaf Ridge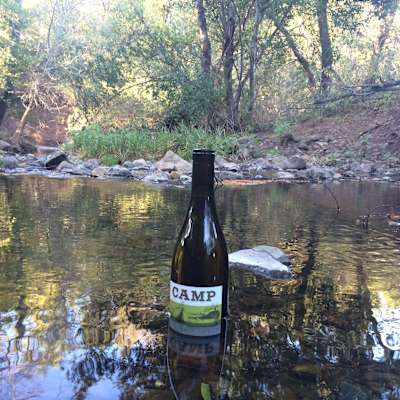 83% Recommend (3 Responses)
This campground has 40 full-developed family campsites and a group camp. Here, you reserve a spot then pick it out when you arrive, so getting...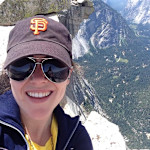 Katey: Most campsites are NOT secluded and people can be heard all around. The sites are located up the hill and there's a great...
59 Saves
11 Reviews
No one? Bueller? Sharing is caring, y'all.
Drop some
Sugarloaf Ridge
knowledge on us.
Naked Wines Studio is right outside of the park if you want to get your tasting on, although we suggest you do so after hiking or biking.
Helpful 1
Helpful 1
Remove vote :(
There is so much to do around the campground: wine tasting, biking and hiking. The trail up to Bald Mtn is good for mountain bikes too. Tip: They have 10 spots that they keep open for walk-ups! They are also strict about quiet hours.
Helpful 1
Helpful 1
Remove vote :(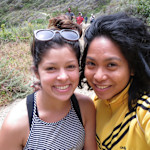 We had people literally walking through our campsite the entire duration of our stay, so don't plan on privacy. Definitely hike to the top of Bald Mountain! And don't worry about any small animals - there's barely anything here (assuming because of wineries).
Helpful 1
Helpful 1
Remove vote :(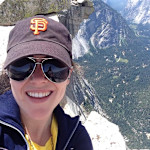 Most campsites are NOT secluded and people can be heard all around. The sites are located up the hill and there's a great field/valley for star gazing. Good for families.
Helpful 0
Helpful 0
Remove vote :(
The non-profit Valley of the Moon Observatory Association provides year-round astronomy education and interpretation programs at the Robert Ferguson Observatory, open ~once a month for star gazing and "star parties". http://rfo.org/public-astronomy.html
Helpful 0
Helpful 0
Remove vote :(
The national park is about a 10minute drive off the highway at Kenwood before you reach the entrance point.It is in fact the parking meter thing on the right as you go in.$35 for a night and go and pick your spot. The site is on a big loop where a stream wraps around it.In the middle is a large field. Campsites are large and each have benches/fire pits. Wood available from the ranger for $8 and 'hot showers' coin operated.25c for One minute !They are clean. Location wise, this is fifteen minutes from any vineyard, not walking distance. unless you are a reasonably fit cyclist the distance from the Camp on wheels is 25 mins at least. Peaceful place with only the sound of the stream running through, we had a lovely time here. Would recommend.
This campground has some pros and cons. The pros are many - a beautiful location with great hiking and a cool observatory close by. Huge California oaks and bay laurels, the latter filling the space with a wonderful aroma. Good clean bathrooms and showers.
The major con is that the sites are jammed in close together, and, being a family campground, there are many kids. I love kids, but it can be very loud at night and early in the morning. No drinking is allowed in the park, which was fine with me!
I might not go back but I'm happy to have stayed there.
Things to know: Campsites here are cheek-by-jowl on top of one another. But, there are great star views in the meadow on clear nights. Campers with pets or small children should also be aware that big cats have been seen hunting here at night, so keep pets on leashes and kids close by.
History of Sugarloaf Ridge State Park
One of the oldest native California groups, the Wappo, led stable lives for thousands of years on this land. The lands provided everything for them, including obsidian for arrows, and a large variety of goods from the coastal area.
The Wappo village, called Wilikos, resisted Spanish settlers for some time. However, before long, the people were forcibly moved from their lands to reservations. There were many efforts to retain their culture, identity and language, but eventually they were lost. Today some Wappo descendants are making an effort to revive their spoken language.

By the 1870s, a number of settlers were living in the hills near Sugarloaf Ridge. Farming was limited and marginal. One settler cut and slowly burned trees to make charcoal that was sold in San Francisco. Eventually "gentlemen farmers" came to own Sugarloaf Ridge; hired managers ran their ranches while they tended to other businesses in town.
The State of California bought the property in 1920 to dam the creek and provide water for Sonoma State Hospital, but neighbors along the creek objected. Until World War II, the area was used for camping, picnicking and a Boy Scout camp. In 1942 the land was leased for grazing, and it became part of the California State Park System in 1964.