About Sugar Pine Point State Park
Caribbean blue waters and hidden coves join dense forests along babbling creek beds as peaks rise dramatically along the horizon--does such a place really exist? The answer, we are happy to say, is yes. Mountains frame sparkling summerscapes and winter wonderlands at Sugar Pine State Park, which boasts two miles of pristine coastline as well as meandering paths that take visitors along creek beds and up to breathtaking vistas of Lake Tahoe. Grab your paddle board (or kayak, or canoe, or boat) and hit the water, take a long walk along the lush grounds of the historic Hellman-Ehrman Mansion, grab a nap nestled under towering pines that sigh and move in the breeze, or bring your winter gear and see a whole new world covered in snow in the colder months. Beautiful and rich with history and wildlife, this is definitely a spot that is worth the trip.
Campgrounds in Sugar Pine Point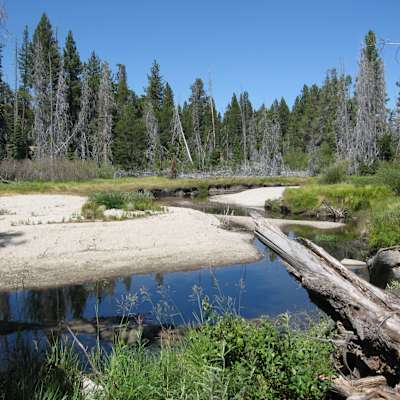 Nestled among towering pines, this campground offers access to more than two miles of coastline, hiking and biking trails that wind up and along...
5 Saves
Photos
This park doesn't have any submitted photos—just yet.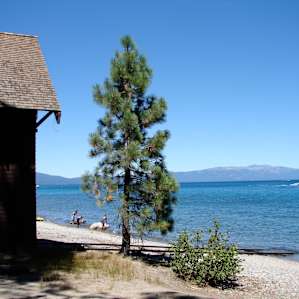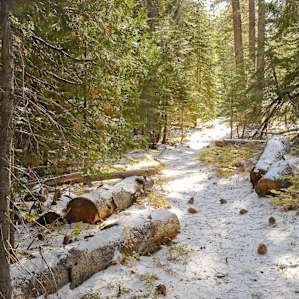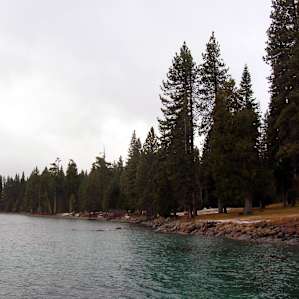 4 Reviews
No one? Bueller? Sharing is caring, y'all.
Drop some
Sugar Pine Point
knowledge on us.
History of Sugar Pine Point State Park
For thousands of years, Lake Tahoe was brimming with fish, its forests rich with game and edible plants. Drawn to this incredible bounty, the Wa she shu (Washoe) people came to Da ow a ga (edge of the lake) each spring to spend their summers hunting, fishing, feasting, trading, socializing and preparing food for the coming winter. Bedrock mortars and other evidence of the Washoe presence can be found near the lake.

The 1859 Comstock Lode silver discovery in nearby Virginia City, Nevada, brought a boom in development and a demand for lumber. By the late 1800s, logging had removed most of the old- growth forests from the Tahoe basin, leaving barren hillsides. The logging era gave rise to elegant hotels and family resorts around the lake, including the Bellevue Hotel and Sunshine Post Office, here at Sugar Pine Point.

"General" William Phipps, a Kentucky frontiersman, was the first permanent non-native resident on Tahoe's West Shore. He staked a homestead claim on Sugar Pine Point in the spring of 1860. His first cabin was lost to fire, but his second residence may be visited near the North Boathouse.

Settlement of the Tahoe region continued into the 20th century. In 1899 a railway linked Tahoe City with Truckee and San Francisco; by 1915 a road connected all the lakeside communities. Fashionable automobile travel made Tahoe a more accessible destination. During World War II, a lull disrupted the basin economy. Post- war, development resumed while Nevada casinos offered new forms of entertainment in the 1950s. The 1960 Winter Olympics were showcased at Squaw Valley, and many of the Nordic events were based around General Creek. Following
the Olympics, life around the "Jewel of the Sierra" never returned to its former idyllic serenity. Rampant unchecked development ensued in the 1960s and '70s, threatening the fragile ecosystem of the high mountain lake.
In the late 1800s, internationally known West Coast banker Isaias Hellman visited the area on a business trip. The forested mountains reminded him of his native Bavaria, so Hellman purchased property on the promontory known as Sugar Pine Point. Walter Danforth Bliss, a well-known architect of the time, was hired to design a three-story summer home for Hellman. Completed in 1903, Pine Lodge — built largely of native materials —seems
to grow out of the landscape itself. It is a Shingle Style California Craftsman home, which refers to the design of enclosed porches and organic expression, with overlapping wood shingles that wrap delicately around the curves and corners of the home's exterior. Pine Lodge is often considered one of the finer expressions of this uniquely American style of architecture.