About South Carlsbad State Beach
Find yourself at this locally-renowned, bluff-lined beach that satisfies any seaside urges and purges visitors of all stress. This amazing stretch of soft-sand heaven is a San Diegan favorite and is a great getaway for those who love to explore or just unwind. With fantastic swimming, fishing, and surfing options in the Pacific, all marine enthusiasts will love camping out on the bluffs and taking the winding wooden stairs down to the shore. Judging by the
tide times,
the beach could be a broad and level expanse or a short strip of sand, so make sure to balance your day right!
Campgrounds in South Carlsbad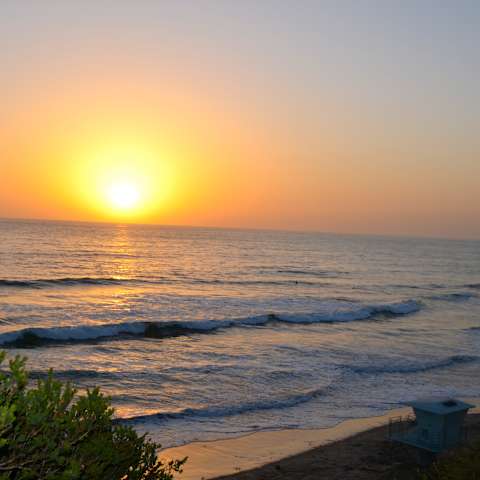 Jason: Have camped here many times. Very quiet a lot of the year and at night. Not much car noise or train...
14 Reviews
No one? Bueller? Sharing is caring, y'all.
Drop some
South Carlsbad
knowledge on us.
Have camped here many times. Very quiet a lot of the year and at night. Not much car noise or train noise compared to San Elijo - Cardiff a few miles south. Spaces are big. They have a few hookups that were added a few years ago. Camp Store is open during warmer months. Grocery and few restaurants are about 1/2 mile away and new Cape Rey resort is now across the street which is actually quite nice. Beach is in need of sand a lot of the year. Popular with surfers. Fairly quiet as there isn't a lot of parking outside the campground so most people on the beach are staying at the campground. Locals go to the southern and northern ends. Great place to camp....clean restrooms and showers. Tough to get spots most of the year
Remove vote :(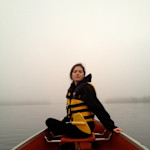 This campsite fills up quickly, so best to get there early in the day or reserve in advance. There isn't a whole lot of privacy and the smell of campfire is pervasive when it's full. (Good or bad? Your call)
Remove vote :(
The campground gets booked months in advance during peak summer months, so be sure to reserve a spot fairly early if you want to get into the VIP club that is South Carlsbad State Park.
Remove vote :(
Locals here pride themselves in the cleanliness of the beach; pick up after yourself!
Remove vote :(
Parking can be hard to find during the weekends, so get out there early.
Remove vote :(
Head out for a morning run along the beach (granted it's low tide) -- you won't regret it.
Remove vote :(
Take some of the stairs up the cliffs, you'll find some breathtaking panoramas and views.
Remove vote :(
There's no ATM on site and at the moment they do not take cards, so be sure to stock up on cold hard cash before going.
Sites 1-72 and 156-222 are all right on the edge of the cliff creating the perfect bluff-top camping atmosphere that you don't want to miss.
Hook-ups are for 2 vehicles, both with electric, water and sewer. No shade in hook-up sites.
The sunsets are gorgeous!! Bring a jacket for the evening. And try to get a site along the bluff! The views from those are incredible. They have fire pits as well. They also have stairways to walk right down to the sand and ocean. It feels surreal and such a refreshing experience!
History of South Carlsbad State Beach
South Carlsbad State Beach has been a unit of the State Park system since November 18, 1949. The unit was classified as a state beach by the State Park and Recreation Commission in May 1969.