About Silver Strand State Beach
2 massive bodies of water, miles of beaches covering both the ocean and the bay, great swells, fishing, and bird-watching opportunities, as well as a famous bike path to see it all isn't nearly enough to explain the surprisingly solitary beauty of the sand spit known as Silver Strand State Beach. The State Beach divides the Pacific from the San Diego Bay, and double the beaches means double the fun right? RIGHT! At least we think so, as avid water-recreationalists and beachcombers alike enjoy the entirety of the area as a great place to get out on the water and bask in the glorious SoCal sun.
Campgrounds in Silver Strand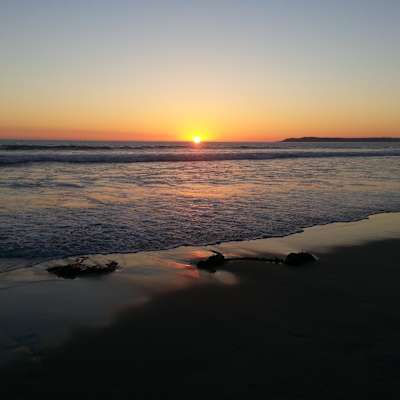 100% Recommend (3 Responses)
Silver Strand State Beach Campground is an RV/Trailer campground only, which means all you tent campers are going to have to just sleep on the...
16 Saves
Photos
This park doesn't have any submitted photos—just yet.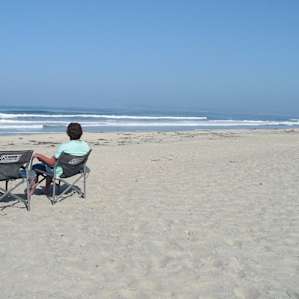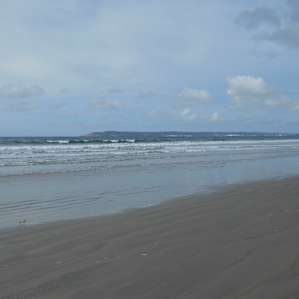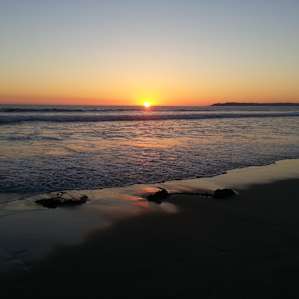 5 Reviews
No one? Bueller? Sharing is caring, y'all.
Drop some
Silver Strand
knowledge on us.
Silver strand is known for its phenomenal abundance of silvery oyster shells that blanket the beach and dunes -- a perfect souvenir from your trip!
Helpful 0
Helpful 0
Remove vote :(
Make sure to stay within the boundaries, as you don't want to wander into a Navy SEALS exercise, as beaches north and south of Silver Strand are military property.
Helpful 0
Helpful 0
Remove vote :(
The only food in a 15 minute radius is a small snack bar near the lifeguard tower, so make sure to bring some grub if you don't want to be eating hot dogs and candy for the entirety of your trip (although we see nothing wrong with that diet).
Helpful 0
Helpful 0
Remove vote :(
History of Silver Strand State Beach
It is believed that humans first came to the San Diego coast as far back as 20,000 years, and to inland areas about 12,000 years ago. The native people were known by many names, some bestowed by the Europeans, who called them Diegueños or Mission Indians. The names preferred by the people themselves included Kumeyaay (the inland group), Ipai (the northern group), and Tipai (the southern group). These groups were hunter-gatherers who also processed acorns from several species of oaks for nourishment. They obtained some foods and obsidian by trading with native groups to the east, and the Tipai people quickly learned to incorporate Spanish crops, livestock and tools into their way of life.
The arrival of Europeans and Americans ended the native people's way of life. Access to traditional lands and sources of food was soon restricted or totally lost to them. Over ensuing years some Indians were "relocated" to several inland reservations established around 1875, but thousands more died from European-introduced diseases to which they had no immunity. Today's Kumeyaay Nation — extending from San Diego and Imperial Counties to 60 miles south of the California-Mexico border — shares their ancestral heritage through community outreach and education.
The Spanish and Mexicans in San Diego had little interest in the narrow strip of sand between what they called "San Diego Island" (Coronado Island) and the mainland, and in 1846 Pedro C. Carrillo received it as part of a land grant. In 1885 its resort potential was first noted. E.S. Babcock and H.L. Story bought the land, established the Coronado Beach Company, and built a road and a rail line over the peninsula. Three years later, Babcock and Story sold the land to John D. and Adolph B. Spreckels.
In 1931 the Spreckels holding companies presented 42 acres of the peninsula between the U.S. Naval Amphibian Base and the U.S. Naval Communication Station to the State Park Commission, establishing Silver Strand Beach State Park (now Silver Strand State Beach).