About Santa Margarita Lake
Santa Margarita Lake ain't a half-bad place to enjoy a margarita, if you ask us. Located in the mountains outside San Luis Obispo, you could kick back by the lake and enjoy an icy cold one while contemplating what you'll do next. You'll need a while, because the list of things to do here is long. You could tour the outskirts of the lake on horseback, or paddle to the center in a kayak. Or maybe you'd rather take a scenic hike in the foothills. On the other hand, the more adventurous might enjoy cruising one of the many mountain biking paths in the area, while the more relaxed can cast a line in the lake and patiently wait for a bite. Whatever your speed, Santa Margarita Lake is sure to please.
Campgrounds in Santa Margarita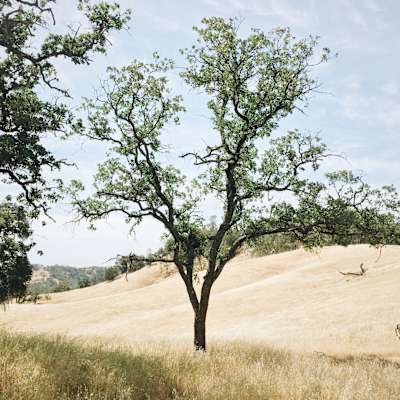 Take it slow in SLO county, and head to the primitive campground sites at Santa Margarita Lake. The Lake provides boating, fishing, hiking trails,...
18 Saves
1 Review
No one? Bueller? Sharing is caring, y'all.
Drop some
Santa Margarita
knowledge on us.
History of Santa Margarita Lake
Created by the construction of the Salinas Dam in 1941, Santa Margarita Lake was originally designed to furnish water to Camp San Luis Obispo. Today, swimming in the lake is not permitted as it is the drinking water reservoir for the City of San Luis Obispo.