About Russian River Redwood Camping
We have over an acre of waterfront land on the Russian River in Forestville CA. It is set up as a recreational campground beneath the huge redwood trees. It is located in the middle of the beautiful wine country between Steelhead Beach and Korbel Champagne Cellars halfway between Santa Rosa and Guerneville. You can rent canoes at Burkes canoes, half mile east and you can rent
Read more...
We have over an acre of waterfront land on the Russian River in Forestville CA.
It is set up as a recreational campground beneath the huge redwood trees.
It is located in the middle of the beautiful wine country between Steelhead Beach and Korbel Champagne Cellars halfway between Santa Rosa and Guerneville.
You can rent canoes at Burkes canoes, half mile east and you can rent bikes across the road.
Please note that if you are expecting a super quiet place, this is not it! We are right next to River Road.....the main thoroughfare to Guerneville. However, the further you camp away from the road, the quieter it will be. So, the main camp and anywhere down by the river is very quiet...just the RV parking area is loud with road noise. I also have neighbors who sometimes have their own socializing (of which I have limited control).
There are nice stairs down to 2 beaches. One is a shallow one for the kiddies and the other is a deep hole, perfect for fishing and comes with a rope swing!

The camp is divided up into three main sections. The parking lot area has the Honey Bucket (toilet) and the firewood bin (site #6). Walk down a little hidden path and you'll find the central hub campground. Here is the outdoor shower, sink with table, fire pit, deck overlooking the Russian River, picnic tables and lounging area (site #'s 1 and 3). Walk down the convenient stairs to the beaches and you have sites right near or on the water (site#'s 4, 5 and 8).
#1 "Room with a View" is by far the most impressive site.....hidden steps away from the main campground but with dramatic view overlooking the river. It has a fire pit, table and BBQ. 2-3 tents, 2-8 campers.
#3 "The Hideaway" is near the central camp but hidden next to the redwoods. 1 small tents, 2 campers. Fire chimera at site and close to shower, deck, more tables and BBQ's.
# 4 "Beachside East" This is on the beach, inches from the water with a fire pit. 2-3 tents, 2-8 campers. You'll have to bring your own water down.
#5 "Beachside West" This is also near the beach, hidden inside rushes with a fire pit. 2-3 tents, 2-8 campers. You'll have to bring your own water down.
#8 "Beachside Middle" This is a smaller site, good for a couple or small family who want to be near or on the beach. it has a picnic table and fire pit,

#6 "RV Under the Trees" This is in the parking lot area and is nearest to River Road which can be noisy. Convenient to the wood pile and the toilet, it is very large and can handle larger groups. 1 medium sized RV, 2-3 tents, 2-10 campers.
Most weekends, I stay very close to the campsite....only 2 minutes away should you need me.
Fires are allowed
Firewood provided, Fire ring, Fire ring w/ grill, Communal fire ring
Potable water is available
Spigot, Tap, Hose
Pets are allowed
On leash
Listing type: Private
No. of sites: 7
Accessible by: Drive
Accommodation: Tent, Vehicles & RVs
Check in after: 10AM
Check out before: 5PM
Cancellation policy: Moderate
On arrival: Go straight to camp
Minimum nights: None
Accepts bookings: 12 months out
Weeknight discount: 50% off
13 Reviews
This listing has no reviews yet.
If you stayed here and have some insider info for us,
let us know
!
We had a great experience at this camp site! The location is right off of River Road, with private access to two small beaches. Perfect starting (or ending) point for a float trip. There is a great little communal area at the top of the site just under the trees that includes a fire pit, a small charcoal BBQ, a picnic table, and a bunch of chairs/sitting stumps. There are three main sites for tents - one larger clearing area at the top of the river bank near the communal space, and two areas down by the river. Our group stayed in the clearing near the communal space. There are stairs down to the beaches, and another fire pit down near the river. The setup was great, and the host mentioned they are constantly working on upgrades as well (cleaning up the tent areas, adding fire pits and bbqs to each tent area, etc.). Speaking of the host, Mary was great! She was very accommodating and helpful, and checked in with us to make sure we had everything we needed. She mentioned that some people don't like having to share the space (it accommodates up to three small camping groups), so be aware of that before you book. We had no issue with the shared setup though. There was plenty of space, so it never felt like you were crowded by the other campers. I would definitely recommend checking out this spot if you're looking for a site in the area!
Helpful 3
Helpful 3
Remove vote :(
Would not recommend. It is next to a busy road, next door neighbors are unpleasant, and there is no way to contact the host if fellow campers are being obnoxious and inconsiderate after hours.
Helpful 3
Helpful 3
Remove vote :(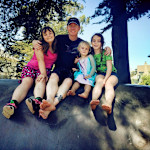 Amazing. Beautiful and serene location. Access to one of the best beaches on the river, complete with a rope swing. Friendly and helpful hosts that were attentive to our needs. If you're a couple looking for a romantic getaway or a family looking for that perfect spot - look no further. 100 times better than any commercial campground I've stayed at in the area. 5 stars.
Helpful 1
Helpful 1
Remove vote :(
Mary was so lovely and welcoming to our large group celebrating my husband's birthday. She genuinely is happy to see people enjoying her gorgeous property. We had the campsites right on the river, and on a hot day having easy access to jump in the water was amazing. The shallow area and the deep pool with the rope swing gives you best of both worlds. We loved being able to tie up some floats and enjoy the people floating by. In the evening, it was nice to have the river to ourselves to enjoy a BBQ and campfire. I recommend giving Mary's site a visit - great for both smaller and larger groups. Thank you, Mary!
Helpful 1
Helpful 1
Remove vote :(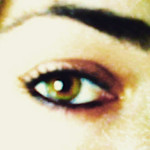 We just got back from our trip and had an amazing time! The camp is perfectly located by Russian River. Our site was on water, we pitched our tents inches away, it was really great. The site (#5) is just across from a water hole with a jumping rope, a popular stopover for floaters tubing down the river. It's a great place to people watch. We had a picnic table, a fire pit that we could move where we wanted and Mary let us borrow her EZ Up for shade which was great as the site is exposed.
Mary is an excellent host. We had a chance to talk to her a number of times throughout our stay. She gave us privacy and was also available if we needed anything. Mary is really lovely, you can tell she cares about the people that visit her property and wants to ensure everyone is comfortable. She was very communicative and response throughout the booking process and made sure we found our spot and got settled well upon arrival. Although there is a communal kitchen area, we spent most of our time by the river as we brought everything we needed. The communal space is a short walk from the river sites, and there are a few steps to go up so if you don't want to make the trek back and forth best to bring cooking gear and stay by the river.
All other campers we met were very friendly and respectful. We encountered all ages, along with furry friends. It was perfect.
I highly recommend this camping, and to make the most of your experience, come with innetubes and book sites #4 or 5 by the river. Be mindful that the toilet is a porter potty and all the way up by the parking lot so be prepared to walk back and forth.
We'll definately come back to Mary's Russian River Redwood Campground!
Thanks Mary for your hospitality!
Helpful 1
Helpful 1
Remove vote :(
1) Felt way overbooked. 12-14 cars at anytime, double parked. Almost 40 campers at any given time. The campsites are extremely close together (<8 feet apart depending on where they choose to set up)
2) The "common" area isn't really common, it just gets commandeered by site closest to it
3) The running water didn't work for half the weekend. (first world problem, but we packed expecting it to work)
4) Neighboring land owners shot fireworks over our campsite multiple times late into the night! We think they do it to try and ruin Mary's business
5) Random dogs running around, through our campsite, pooping everywhere
6) Odd local man who went scuba diving for "treasure" in the river complete with searchlights. Note this was way after dark and camp is literally on the shore.
7) Loud truck idled in the parking lot at 5am and woke everyone up
TL:DR
Mary is really nice and bent over backward to be hospitable, but her site would be better if she booked way less people and the local neighbors weren't such an active disturbance.
Helpful 1
Helpful 1
Remove vote :(
Campsites are right by the river. The shared kitchen area is charming and shaded by a lovely tree you can look out onto the river from it. There is running water at a small sink with a counter top there. There is a cold water shower right next to it for rinsing off after you take a dip in the river. The camp sites are all very close together. Porta potty is very clean
Helpful 0
Helpful 0
Remove vote :(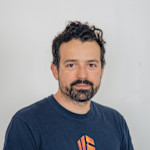 The camp site is located in a great area of the Russian River. You will have direct access to the river on two beaches for canoeing, kayaking or floating. There are sets of sites by the river if you want to sleep by the water. These sites are also further from the road and the quietest ones. The slow flowing river section is perfect for swimming, canoeing or floating with no effort. There is a boat rental place 1 min driving from the campsite where you can get your gear to explore the river. Otherwise, just bring your own floaties!
The campsite offers a common area with BBQ, grill, shower and dining area. The common area oversees the river with a sitting area with comfortable chairs. There are few places that are this gorgeous and close to the city. It is a gem and I highly recommended for summer days!
I would absolutely recommend staying here. Our host was easily the nicest and most attentive host I've had at any campsite, and the actual location was literally right on Russian River. We were right at a bend in the river, and across from a rope swing that we utilized all day. We had an incredibly enjoyable day lounging on our own little part of the river bed, then used our own little nook of space to grill out and enjoy the stars. Also despite being close to a busy road, our camp site was down on the river bed and protected from car noise. It was surprisingly not buggy where we were, despite being right on the river. There was a port-o-potty, plenty of water, a cozy common space, and individual fire pits and picnic tables for each site. Our host also gave us great recommendations for lunch in a nearby town.
Great spot right on the river. Absolutely beautiful! The description of this campground is very honest and gives you a good idea of what to expect!
We had a wonderful weekend at Mary's property right on the Russian River, and I can't wait to come back! This was our first time using hipcamp, and we had a fantastic experience! I organized a long weekend (Friday-Sunday) with another family of three, so there were 6 of us in total (including two 3 year olds). Mary was easy to communicate with, and her directions were thorough and informative. The property is situated right off of River Rd, but unlike others, we loved that it was easy to access of the main thoroughfare yet completely quiet and peaceful!! We stayed right on the river, and Mary set up picnic tables, sun shade, and trash cans. We also had access to plenty of firewood, fresh water and a porta potty. Truly everything we needed was there, which made set up effortless. We ate dinner at the pub nearby and went wine tasting at Korbel wineries down the road. We also found another lovely beach the day we packed up and spent hours lounging in the sun. It was such a relaxing and beautiful retreat!! Thank you, Mary, for having us!! We will certainly return!
Our family of 4 stayed at this camp for just one night but it was one of the best camping experience being able to stay right by the river. We cannot wait to go back next summer!