About Riverside Campsite
Only two campers allowed per site. We have three sites but will seldom allow all three to be occupied at the same time. Sites are simple flat, sandy areas located under trees and surrounded by native grasses as well as introduced plant species. Bear boxes are required out here. These sites are highly desirable, yet you will see the price remains modest. Rather than raise the
Read more...
Only two campers allowed per site. We have three sites but will seldom allow all three to be occupied at the same time. Sites are simple flat, sandy areas located under trees and surrounded by native grasses as well as introduced plant species. Bear boxes are required out here.
These sites are highly desirable, yet you will see the price remains modest. Rather than raise the price to demand, we feel a more equitable approach is to ask campers to volunteer their time on a riparian or oak woodland restoration activity (SEE BELOW).
The River Sites are super unique in part because one never finds a campsite that close to a river. With the luxury of camping on a river comes the responsibility of being extremely mindful of your impacts. These three sites are right on the river bank and about as close to sleeping in a river as you can get without being on a raft. It is, however, especially sensitive to human impact so being fully knowledgeable about the 7 Leave No Trace Principles allows use this site. If not, then you really should research it, especially as HipCamp guests follow a strong nature ethic.
Two sites require crossing the river with a cross-line assist rope and will require you to get wet up to your thigh. When the River is high and the crossing risky, these sites are closed. From July til October, flow should be low enough to allow east, if not dry crossing. but with the assist rope and guidance from us, it isa a marvelous experience. River Campsite #1 has a swinging platform bed with a pad, mosquito net, a couple of chairs, a ONE-PERSON hammock, a sandy tent site. There is also a SMALL campfire spot that must remain small at all times, when fires are allowed.
All river sites have easy access to an on-going noxious weed abatement program on the land. (In an effort to recover native bunch grasses, Spanish broom must be removed to allow space for our lovely grasses and your tents).

Access to the site is a moderate 10-15 minutes trail walk plus a short, moderately difficult stone stairs walk and then an easy but wet-to-the-knees river crossing. Not usable in the rainy season as water is dangerously high.
You provide everything: tents, tent footprint (tarp), lights, sleeping bags, drinking water, food, and firewood (Spring and winter). Showers are the river (NO SOAP of ANY KIND IN THE RIVER. CARRY WATER 5 FEET AWAY FROM THE WATER, LATHER UP AND RINSE ON THE SHORE).
FIRES ONLY PERMITTED IN WINTER AND SPRING after fire restrictions have been lifted. Bring your own wood.
NO CHARMINE FLOWERS! Peeing is fine away from trails and tent sites. Ladies, do not leave your TP behind, buried or otherwise. We will mail it back to you. NO DEFECATION EXCEPT at the Latrines or in catholes

___________________________ Habitat Restoration is Recreation
All of our campsite guests are invited to help out in some way on the land, including in some restorative activity at nearby and faraway habitat restoration projects sites of WildPlaces, a local NGO that's ReWilding the Future. (Projects include tree plantings, trail building, invasive species removal, trash and gang tagging removal, meadow restoration, seed collection, water quality monitoring, public outreach, and more.)
Our interest in the protection and restoration of the land is strong and goes beyond even our love of having guests. So your service to the lands and waters is part of the "new recreation" that must adapt to increased human impact on...well, everything. In other words, outdoors recreation now requires that we not only manage our own impact but must also take a bite out of someone else.

Answer these questions to yourself to help determine which restoration project suits your interest and abilities:
1. What is your level of physical ability? low, medium, high
2. How far off the land are you willing to travel to a restoration site? Stay on the land, drive ten minutes, drive one hour.
3. How much time can you help? One, two, three hours
4. Hand tool experience? Very, moderate, not at all
_______________________________________________________________
Less interesting details;
1. Car park is 10 minute walk from River Site. For bellhop service, stand at a mirror and meet your sherpa.
2. You take your recycling and trash with you off the land or take it to the house and give us $5 to deal with it. Micro-trash (like a tiny piece of tin foil) is also trash (like big nasty car tire).
Potable water is not available
Listing type: Private
No. of sites: 2
Accessible by: Walk
Accommodation: Tent Only
Check in after: 12PM
Check out before: 4PM
Cancellation policy: Moderate
On arrival: Meet and greet
Minimum nights: 2
Accepts bookings: 12 months out
Response time: Within 6 hours
Response rate: 40%
This listing has no reviews yet.
If you stayed here and have some insider info for us,
let us know
!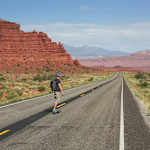 The River campsite is one of many great campsites located on the property and is only seasonally available due to the required river crossing to get to the site (there are times when the water is flowing too fast to safely allow guests to cross the river).
The property itself is in the foothills just outside of Porterville, in the quaint town of Springville. The property is at the very end of private country road and is nestled in a small valley that is surrounded by rolling hills. The lifeblood of the property is the Tule river, which runs through the property and has an abundance of areas to explore and enjoy. The property is a work in progress, but the infrastructure allows all of the amenities that a camper could want. There is a compost toilet along with a portable toilet option, both of which have a small wash area for those who desire. There are solar showers on site, but since we only stayed for a night, we didn't need to access those at all.
The landowners, Mehmet, and Chico, are very welcoming and offer a number of communal spaces to hang during your stay. When I arrived they explained that their intent isn't for campers to have to stay at their campsite during their entire stay and are welcomed to the outdoor kitchen, garden, and outdoor dining area during the stay.
There are many projects that are happening on the land, many of which exhibit the owners' connection and love for mother nature. One of my favorite features is the steam hut that is used for both traditional and recreational purposes and has been said to house nearly 20 people during certain occasions.
The river site itself was a great experience, as there is shade, a suspended bed (with bug netting) and a sandy plateau that allows to pitch a medium sized tent. The site is on the water's edge but has plenty room to spread out and feel comfortable on the land. I don't know if I enjoyed the sounds of the running water or the bright, bright stars more, but both together were simply magnificent.
I would say that this camping experience isn't quite roughing it, but also isn't glamping either. It felt like a true camping experience where we were far enough away to feel in our own world, but I could easily make the 3 minute walk back to the car if we needed something in a pinch. We definitely want to come back to this site and enjoy camping on the river during the summer!
Helpful 11
Helpful 11
Remove vote :(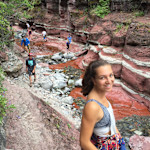 One of the greatest camping experiences I've had.
Meeting mehmet and Chico was truly inspiring . It was so incredible to meet people who love and respect nature the way they do, I would go back in a heartbeat.
Helpful 0
Helpful 0
Remove vote :(
Property

Re Wilding The Future

State

California
Directions

Coordinates

36.132° N, 118.786° W
$55/night

Tent Only - Hike In: 2 Sites