About Prairie Creek Redwoods State Park
Prairie Creek Redwoods is a wonderful spot to get a taste for both the redwoods and wild beaches of California, with some abundant company of none other than our favorite & majestic elk. The park is filled with lush forest and has no shortage of hiking and biking trails that snake through the grounds, and as if that wasn't enough, the park's miles of shoreline combine waves lapping the shore with twisted drift wood. You'll find yourself in the gorgeous natural scenery with more than enough options to satisfy your aesthetic desires. If this has taught you anything about the park it should be this – don't forget your camera at home!
Campgrounds in Prairie Creek Redwoods
94% Recommend (17 Responses)
Gold Bluffs Beach Campground is located next to the sand dunes, literally only a few hundred yards away from the beach. There are 25 campsites...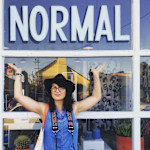 Monica: One of my absolute favorite campsites. Not mentioned here are the wild elk roaming around the campsite and the amazing Fern...
164 Saves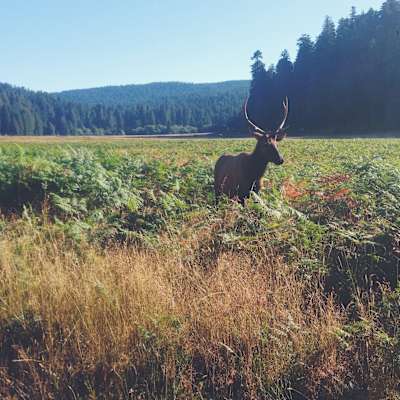 100% Recommend (12 Responses)
Elk Prairie Campground features 75 campsites nearby an open meadow in this expansive park. Most of the campsites are situated far beneath the...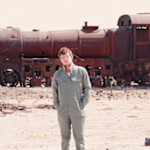 Nick: There are few campsites adjacent to the fields where the Elk graze, but the most beautiful sites are the among the mossy trees....
41 Saves
History of Prairie Creek Redwoods State Park
Between 1880 and the early 1900s, thousands of acres of old-growth redwoods had disappeared; in many areas, the trees had been cut to the bare ground.

Alarmed, conservationists established the Save the Redwoods League in 1918, to protect the groves, obtaining donations from lumber companies and concerned citizens. The League and the State of California were able to buy thousands of acres adjoining Prairie Creek. By 1923, some of the grandest old-growth tree stands on the planet had been acquired by the State.

The Civilian Conservation Corps (CCC), a national work program, began during the Great Depression of the 1930s. CCC members built themselves a camp at Elk Prairie, where they lived while building the present visitor center, trail system, campground and picnic facilities.

In October 1968, the National Park Service (NPS) created Redwood National Park in Del Norte and Humboldt counties. In 1994, NPS and California State Parks agreed to co- manage four parks: Del Norte Coast, Prairie Creek and Jedediah Smith Redwoods State Parks, and Redwood National Park. Both entities agreed that managing the parks together would ensure commitment to greater protection and preservation of more than 105,000 acres of redwood forest.

On September 5, 1980, the United Nations designated Redwood National and State Parks as a World Heritage Site and International Biosphere Reserve.