About Point Mugu State Park
First off, let's get it out of the way and say that "Point Mugu" is by far one of the coolest names we have come across. OK, with that being said, lets talk about the magnificent 5 miles of shoreline, soft sand beaches and dunes, rugged hills, two spanning major river canyons, grassy valleys, as well as the jagged pinnacles shooting up from the Boney Mountains State Wilderness Area. That's a mouthful, but it pales in comparison to the activities available at the park, ranging from primo hikes to unparalleled surfing options to some of the best mountain biking trails in all of SoCal. This is one of the most fantastic and magnificent getaways right outside of LA and is a must for any adventurer.
Campgrounds in Point Mugu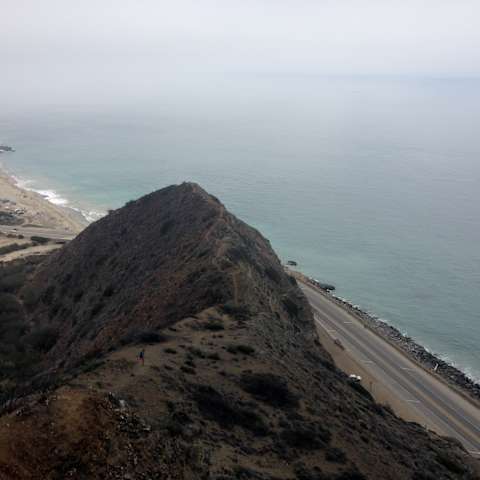 Jorge: Campground is very pretty and clean. Avoid weekends if you are looking for quiet. Audience is varied:...
12 Reviews
No one? Bueller? Sharing is caring, y'all.
Drop some
Point Mugu
knowledge on us.
History of Point Mugu State Park
The recorded history of Point Mugu dates to October 10, 1542 when the explorer, Juan Rodriguez Cabrillo, is thought to have landed at Mugu Lagoon as he charted the coastal waters. Cabrillo named the area Mugu after the native Churnash word mu'wa or muwu, for seashore, beach, or hand of the beach.
During the 1930s and early 1940s, a sand spit between the lagoon and the ocean was the site of the Mugu Fish Camp, which was visited by large numbers of tourists and sports enthusiasts from the Los Angeles area. A fishing pier was added to support deep sea fishing boats operating out of Port Hueneme. A cafe, store, tent cabins and later wooden cabins were constructed. The cafe would be Point Mugu's first Officers' Club.
In 1941 as the United States entered World War II, Mugu became a training area for the Seabees at Port Hueneme.