About Plumas Eureka State Park
In addition to the sweeping natural beauty (think stunning peaks, cool clear lakes, and piney paths through tranquil forests), these craggy hills are also alive with history. Once upon a time, prospectors looking for a fortune tried their luck on Eureka Peak, and struck a vein of the precious mineral so abundant that the area was known as "gold mountain." Summer visitors can now try their luck at panning for gold and re-live the gold rush days as rangers re-enact life in 1800s California. Those who prefer to connect with the park's history by wandering through the woods and taking in the beautiful landscape will also find ample opportunities among the park's many trails that meander through the forest (much like those gold-rushers back in the day!).
Campgrounds in Plumas Eureka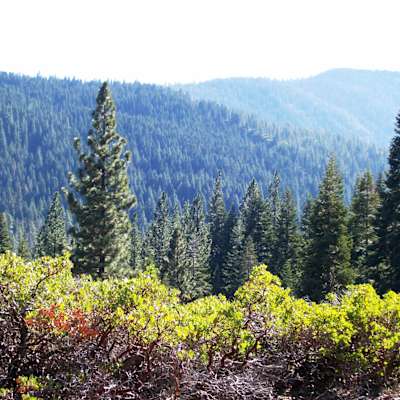 Leslie: I think the description is wrong on here...Pacific Ocean...El Cap?
5 Saves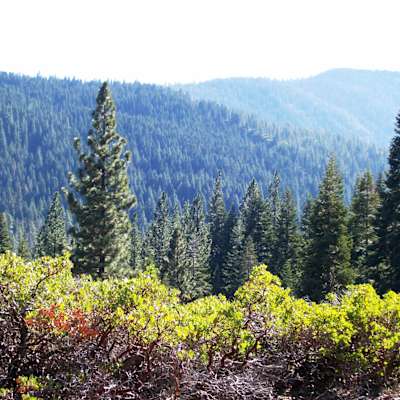 This campground offers one group campsite that will hold 50 people and is wheelchair accessible. Located along the Campground Museum Trail, it is...
7 Reviews
No one? Bueller? Sharing is caring, y'all.
Drop some
Plumas Eureka
knowledge on us.
History of Plumas Eureka State Park
For thousands of years, the Northern Maidu inhabited the Feather River region's forested ridges, high lakes and green valleys. They settled along the edges of valleys and migrated into the mountains to hunt or gather roots and seeds during the warm seasons. Talented craftspeople, they wove coiled and twined baskets to store dried meat, seeds and ground acorns necessary for winter survival. Maidu women created exquisite beadwork, highly sought- after for trade and adornment.

The Maidu remained relatively isolated until 1851, when miners discovered gold on an exposed quartz ledge high on the slopes of Eureka Peak. Diseases, destruction
of native food and plant resources and violence at the hands of European settlers rapidly reduced the native population. Many Maidu were eventually employed as laborers by white ranchers or miners. Today, Maidu descendants still follow the language, religious customs, basketry techniques and other practices of their ancestors.

The 1848 gold discovery at John Sutter's sawmill in Coloma brought scores of thousands
of would-be prospectors to California. Gold fever came to Plumas when several miners struck gold on Eureka Peak. Thirty-six miners joined together to form the Eureka Company; other small mining companies quickly formed to work the area's rich veins.

Several area townsites formed to accommodate the miners. Jamison City began as a tent city in 1853, and the more refined Johnsville was founded in 1876. Eureka Mills sprang
up on Eureka Peak around the same time.

As surface gold deposits diminished, smaller mining companies closed for lack of capital. In 1872 a British company purchased the Plumas Eureka mines, consolidating and further developing mining operations. A new stamp mill replaced two older mills, tunnels were enlarged, and new machinery purchased. The Plumas Eureka mines operated profitably until the 1890s, and in 1904 the British company sold them. Operations slowly tapered off, and during World War II, the U.S. government passed the War Production Board Limitation Order, effectively ending all mining operations. By then, the Mohawk Stamp Mill had processed more than $8 million in gold from the mine's 65 miles of tunnels.

In the winter, heavy snows inspired miners to organize snowshoe races. The first race took place in Plumas County in 1861—the first recorded ski competition in the western hemisphere. Snowshoes, or "longboards," were 12-foot Norwegian-style skis that weighed as much as 20 pounds. Skiers had one long, large ski pole carried between the legs as a brake. On the straight courses, racers reached speeds of more than 80 mph. Skiing became
a way of life for sport and travel. Some historians think the tramways for the Plumas Eureka Mine may have been the world's first ski lifts.