About Plumas National Forest
Plumas National Forest is no joke. 1,146,000 acres, towering mountains, dozens and dozens of lakes, rivers, streams, wetlands, we could go on and on. Any outdoor activity you're searching for can probably be found here. Wherever you happen to wander in the park, you're never too far from an amazing lake or an epic trail. For reference, the Pacific Coast Trail runs straight through this baby, and there are more than 20 lakes in just one of the park's districts. Right near the Sierra Nevadas, Plumas is a perfect spot for those of you looking to avoid Tahoe crowds and still have a sweet time outdoors.
12 Reviews
No one? Bueller? Sharing is caring, y'all.
Drop some
Plumas
knowledge on us.
You can't swim a Silver Lake (it's a reservoir) But its open to boating (paddle) and fishing. Amazing swimmable lakes are just a quick hike away in the bucks lake wilderness (trail right out of campground).
Remove vote :(
Looking for a great day BBQ spot? We'd recommend Sandy Point in Buck's Lake Recreation Area. Lots of tables and grills, and a great picnic area near the beach!
Remove vote :(
Some of the lakes here are high elevation, we're talking like 5,000 ft. up, so if it's 90 degrees out, the lakeside weather is probably warm and breezy.
Remove vote :(
If you're big into hiking, definitely check out the epic Pacific Crest Trail while you're out there! It's famous for stretching all the way from Canada to Mexico.
Remove vote :(
Headed to Frenchman Lake Recreation Area? For a shady spot, definitely get there early. Also, be aware that Big Cove, Cottonwood Springs, and Chilcoot are the campgrounds with flushing toilets.
Remove vote :(
Zip your tents! Especially in summer months, there are quite a lot of moths in the area that would be more than happy to camp with you.
Remove vote :(
Excellent no fee campground. Only six sites, but we were alone. Water pump and vault toilets available. Each campsite has a picnic table (excellent condition), fire ring, and food storage locker. Cows roam free and moo at all hours of the day. We awoke to hoof prints around our camp in the morning.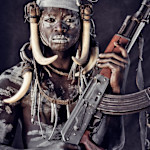 Fantastic place. Got there in stock 4X4 truck. Lake is beautiful and plenty of space for family around site. Very clean with 14 day limit & no fees. No garbage or water. OK to burn in fire pit (new grill too). Bear boxes at every site.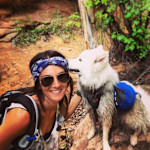 This camp spot is so fun with a (bigger) group of friends. There are at least 10 spots (drive up) surrounding the lake and also easy access off the main road. We brought floaties, kayaks, and SUPs to take out on the lake. There is plenty of hiking and mountain biking actives near by. Do not miss the fire tower hike!! There are bathrooms available close walking distance from all the sites but bring your own water! The sites are clean and well equipped with fire pits and picnic tables.
History of Plumas National Forest
Under the direction of President Theodore Roosevelt, Plumas was established as the Plumas Forest Reserve by the General Land Office of the U.S. Department of Agriculture on March 27, 1905. In 1906 the forest was transferred to the U.S. Forest Service, and on March 4, 1907 it became a National Forest. On July 1, 1908 a portion of Diamond Mountain National Forest was added. The Bucks Lake Wilderness was officially designated in 1984 as a part of the National Wilderness Preservation System.