About O'Neill Regional Park
Four thousand acres nestled in between Trabuco and Live Oak Canyons, O'Neill Regional Park is heavily forested with surrounding views of mountains and rolling hillsides. Offering 23 miles of beautiful trails that you can hike, bike, or travel by horseback, this park will feel like a cosy nature retreat into the woods. Visit in the early spring time to see wildflowers, mule deer, and the two creeks bubbling at their highest water levels. You'll wish O'Neill was right in your backyard after you experience all of its scenic trails and wildlife. So get out on trail and start exploring!
Photos
This park doesn't have any submitted photos—just yet.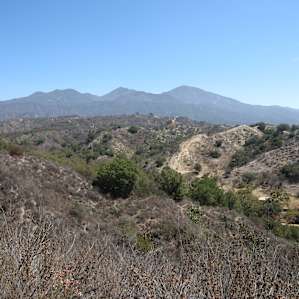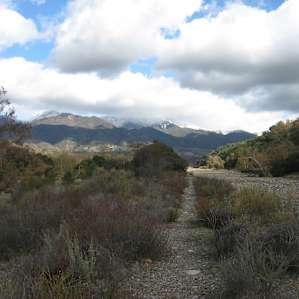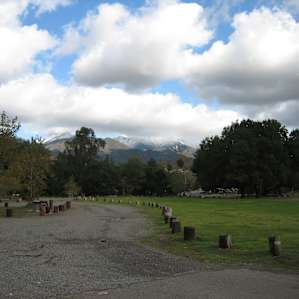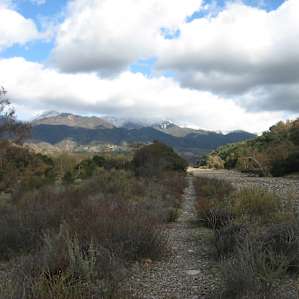 7 Reviews
No one? Bueller? Sharing is caring, y'all.
Drop some
O'Neill
knowledge on us.
Most of the trails in O'Neill connect to one another, so don't be afraid to create your own makeshift trail and combine a couple different routes!
Remove vote :(
This park can get pretty crowded, especially on weekends, so the rangers recommend calling in advance and making a reservation.
Remove vote :(
Be warned that some trails may have surprisingly steep hills, even if they are marked as "easy".
Remove vote :(
A dog-friendly park, feel free to bring along your buddy on your trip here. You can even go on a hike together on the Mesa Trail. Just be aware of specifically marked dog-friendly areas and keep 'em on a 6-foot leash.
Remove vote :(
Before you hit the trails, check if they're opened. Trails could be closed up to three days after a rain storm.
Remove vote :(
Trails are for day use, so they close after sunset. Plan your hikes and rides accordingly and be back at your campsite by dark if you're spending the night!
Remove vote :(
Make sure you leav all cell phone at home and enjoy nature to the fullest.
Remove vote :(
History of O'Neill Regional Park
In 1769, Gaspar de Portola led a Spanish expedition into what is now Orange County
and camped in the area near present-day O'Neill Regional Park. While camping, one of
his soldiers lost his "trabuco," or musket, the most valuable possession of any soldier.
To mark the loss, the nearby creek was named Trabuco. The name "Trabuco" has
been associated with the creek that runs through the park and the surrounding area
ever since.
The land that comprises O'Neill Regional Park today was part of Rancho Trabuco, a
Mexican land grant of the 1840s. Originally controlled by Juan Forester, Rancho Trabuco
was acquired by Irish immigrants Richard O'Neill Sr. and James Flood in 1882 and
became part of the larger O'Neill Ranch.
In 1948, the O'Neill family donated 278 acres of Trabuco Canyon to the County of Orange
to establish the County's second regional park. An additional 120 acres were donated in
1963. Subsequent purchases and dedications, including a dedication of more than 400
acres in 2011 by Rancho Mission Viejo, the successor of the O'Neill Ranch, have resulted
in the park's growth in size to nearly 4,000 acres.