About Mount San Jacinto State Park
There's a rightness and a rush of gratitude, a surge of humble awe that accompanies a cloud strewn summit. Standing above that much gravity is wonder-inducing and getting there via the fuel of your own foot powered fire is confidence boosting, to say the last. The San Jacinto peak, just one highlight of the Mount San Jacinto State Park and wilderness area, is a backpacker's dream. At more than 10,000 feet in elevation, the trails that take you skyward snake through sub-alpine forests, mountain meadow openness, snow dusted crag and gnarled granite. But the 14,000 acres of this state park are to be enjoyed by those who don't summit as much as those who do. You can find Mount San Jacinto, off of Hwy 243 past the charming town of Idyllwild and accessible from Palm Springs via the aerial tram. Stare, breathless, at sweeping scapes of ridged mountains and pine from the tram window or from viewpoints along your backpacking escapade. The San Jacinto area offers two drive-in campsites, four hike-in primitive campsites and adventures for every brand of wilderness craving.
Campgrounds in Mount San Jacinto
14 Reviews
No one? Bueller? Sharing is caring, y'all.
Drop some
Mount San Jacinto
knowledge on us.
You need to apply for a permit ($5.00 per person) via snail mail to camp at this location. From time of mailing, it'll be approximately 7-10 business days to receive your permit (if spaces are available).
Helpful 2
Helpful 2
Remove vote :(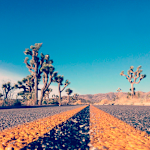 Oh the sweet smell of pine! Stayed for 4th of July weekend watching the stars and milkyway go by. Awesome campsite, very clean toilets and showers. Surrounded by pine trees every where! there's a couple of lakes where you can go and fish. 5k elevation so day time gets hot even when the temp is low.
Helpful 2
Helpful 2
Remove vote :(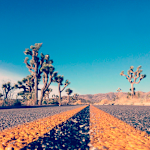 The town is very close and you can walk there in 2 mins. They have bars, markets, restaurants and other small town stores. So if you forget bring water or wood for camp fires they're available. Plenty of hiking trails and if you want to go hiking up the mountains, permits available at the ranger station where you enter the campgrounds.
Helpful 2
Helpful 2
Remove vote :(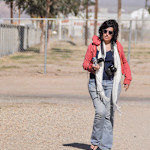 Nearby neighborhood has potential for some noise, especially in the evening. Otherwise a very calm and peaceful campground! Gorgeous paths within campground for exploring with kids and pets. Walking distance to town, but it's a long walk - I recommend driving into town, but walking inside campground. Nature Center nearby offers discount tickets for accessing its trails and museum if you're a camper!
Helpful 2
Helpful 2
Remove vote :(
Stayed one night 9/6/15: hiked up Devil's Slide via Humber Park. No water along trail. Stay north on PCT and take turn off where sign says "Strawberry Cienenga" Campsite is marked at left about 10 minutes past the Cienega. No picnic tables or fire rings, there is an out house. Clean and spacious with 3 campsites, not marked by posts. Great place to camp, with boulders to climb and a beautiful west facing view.
Helpful 1
Helpful 1
Remove vote :(
Be sure to get your wilderness permit from the US Forest system, as it's required whether you're hiking or camping. While you're at it, check to see what's open and what's closed, so you don't waste any time on your expedition.
Helpful 0
Helpful 0
Remove vote :(
If you want a moderate in difficulty, but day-long hiking excursion, try the 10-hour round trip Deer Springs Trail to San Jacinto Peak.
Although charming, nearby shops and restaurants can be a little pricey - stock up before your trip if you're on a budget.
Tram lines are long, get your tickets online and consider the ride and dine program if you want the full package deal!
We absolutely love Round Valley. We use it as a fun training site for longer trips in the High Sierra. Take the tram up from the valley for a truly thrilling experience.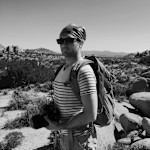 Be sure to hike until you actually see the campsite markers. The rangers are very particular about people camping in the designated sites.
Very quiet and a great alternative if you are not able to snag a primitive site. Fire pits, bathrooms, running water. Close to Lake Hemit.
History of Mount San Jacinto State Park
The Cahuilla, native Californians, used the San Jacinto area for seasonal hunting. They traversed its wooded canyons and protected valleys, gathering food and other resources. Their trails still cross the mountain, and several bedrock mortars can be seen in or near the park. The mortars date back hundreds and perhaps thousands of years, giving evidence of long-term human habitation.
European settlers at first, used the high country much as the native people had, hunting the abundant deer. Later, loggers began to harvest the hillsides of pine, while domestic sheep and cattle grazed the fragile mountain meadows.
In 1897, President Grover Cleveland created the San Jacinto Forest Reserve to help contain and control these practices. The Reserve became the San Jacinto Ranger District of San Bernardino National Forest in 1930. When the California State Park system was established in 1927, a state park at San Jacinto became a priority. The first 12,695 acres for the park were deeded to the California State Park Commission in 1933 and were opened to the public in 1937.
The aerial tramway was authorized by California's Legislature in 1945 and completed in 1963. Visitors to the park can now take a 15-minute tram ride and experience a series of biotic communities; they range from desert scrub at the Valley Station to a mixed conifer forest dotted with wildflowers at the Mountain Station.
From Idyllwild, trails of varying difficulty travel through conifer forests, past lush meadows and across rocky outcrops into San Jacinto's high country wilderness. The park became a part of the 280,071-acre Santa Rosa and San Jacinto Mountains national Monument in October of 2000. The parks Park Rustic Historic District has been nominated to the National Register of Historic Places.
Similar to the Sierra Nevada, the San Jacinto Mountains rest on a major fault block with a distinct westward tilt. The entire San Jacinto region - bounded on the west by the San Jacinto Fault and on the north and east by the San Andreas Fault - is seismically active and slowly rising in elevation.
In 2002, 255 acres of Mount San Jacinto State Wilderness were designated as the Hidden Divide Natural Preserve. This classification provides the highest level of protection possible to Hidden Divide's sensitive wildlife, plant species and distinctive natural features.
The park's varied landscapes shelter white-headed woodpeckers, Steller's jays and mountain chickadees. Noisy Clark's nutcrackers and red crossbills feed on the seeds of the forest's pine species - Jeffrey, sugar and lodgepole pines.