About McGrath State Beach
Centered around the mouth of the Santa Clara River, McGrath consists of a beautiful 2 mile stretch of beachfront with unparalleled woodlands and dunes that house one of the best bird-watching areas in all of California—the Santa Clara Estuary Natural Preserve. During their seaside sleepover, visitors can explore the beautiful and exceptional wildlife through short or longer hikes, surf the distinguished breaks, angle to their hearts desire, or just lounge the day away. There are endless beachside opportunities with a large campground to accommodate crowds, as McGrath State Beach is a fantastic getaway from all the hustle and bustle of urban life.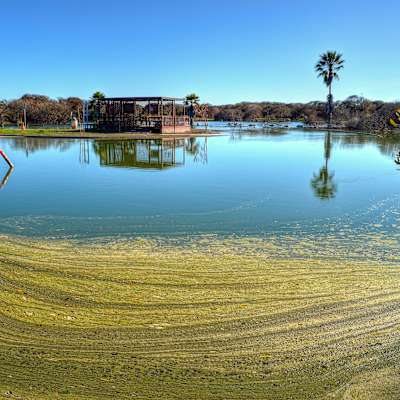 67% Recommend (3 Responses)
McGrath State Beach campground is not messing around, with 174 campsites that is great for families and all types of visitors. The campground has...
Andrea: This camp is currently closed.
14 Saves
9 Reviews
No one? Bueller? Sharing is caring, y'all.
Drop some
McGrath
knowledge on us.
Campsites 100-110 are close to the beach and have a nice open field around them for all types of activities, try and snag those if you can.
Helpful 0
Helpful 0
Remove vote :(
Speaking of watching your step, be wary of signs protecting the snowy plover nesting grounds. They are endangered and we want to keep them around!
Helpful 0
Helpful 0
Remove vote :(
This is a great family campground with lots of activities for kids (ranger shows in the amphitheater with ranger shows, beach access, etc.), so quiet time is strictly enforced.
Helpful 0
Helpful 0
Remove vote :(
History of McGrath State Beach
For thousands of years, native people, primarily the Chumash, lived in this area. In summer and fall, when the Santa Clara River slowed, the Chumash set up temporary camps and harvested the area's bounty. They used the local spiny rush plant to weave intricately crafted baskets.
Human use of petroleum in this area was first documented when the Chumash used asphaltum deposits to caulk their tomol canoes, to waterproof baskets, and to affix decorative items to a variety of objects.
Young Dominick McGrath came to California from County Longford, Ireland, in 1848. He made his fortune selling wool, mutton and hides in the gold fields. McGrath purchased more than a thousand acres of land near the mouth of the Santa Clara River and started a highly successful farm. As he prospered, Dominick and his family and friends often visited the river, the beach, and the surrounding area.
Dominick McGrath's descendants sold 295 acres to the State of California in 1961, so the public could also enjoy this coastal wetland habitat. The land was declared a state park in 1962.
The need for fossil fuels can wreak havoc on the natural environment. In 1993, an oil pipeline near McGrath State Beach ruptured, spilling more than 2,000 barrels of crude oil into McGrath Lake, contaminating the lake and some surrounding dunes. After years of cleanup, the lake and its environs are still being restored.