About Malibu Creek State Park
Malibu Creek State Park is considered the recreational crown jewel of the Santa Monica Mountains. With over 8,000 acres of rolling hills, peaceful rivers and meadows, lush plains and beautiful vistas, it's no wonder that many refer to the state park as the "Yosemite of Southern California". Outdoor activities such as hiking, biking, rock climbing, kayaking and horseback riding are just a few of the ways to enjoy the natural beauty of the state park. Malibu Creek State Park camping provides dramatic peaks, majestic oaks, and wild creatures, offering a beautiful camping experience. But never fear if you run out of necessities – there are grocery stores and restaurants just a few minutes away.


It is for these reasons that before becoming 7,000 acres of state-protected lands, this park was the backdrop of some of Hollywood's most classic films and shows, ranging from Butch Cassidy & the Sundance Kid to MASH. Before you go, be sure to check out the park's groovy movie history, because, let's be real, it's pretty cool. The Malibu Creek Campground is your destination for Malibu Creek State Park camping – just make sure you make a reservation ahead of time!
Campgrounds in Malibu Creek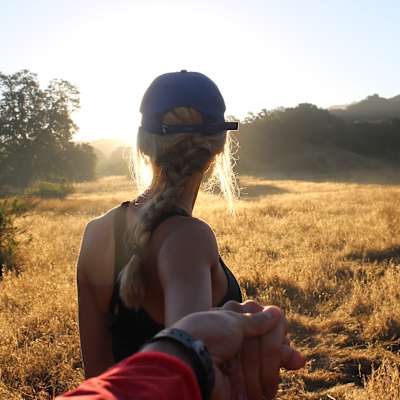 94% Recommend (24 Campers)
Malibu Creek State Park camping is prime time, especially when you stay at the Malibu Creek Campground. With 63 sites, make sure to book a...
133 Saves
8 Reviews
No one? Bueller? Sharing is caring, y'all.
Drop some
Malibu Creek
knowledge on us.
History of Malibu Creek State Park
Rapid, dramatic geologic changes created the spectacular landscape of Malibu Creek State Park. Its jagged mountains, rock outcroppings, cliff-like slopes and deep gorges were formed over two million years by severe climate changes, earthquakes, erosion and tectonic plate collisions. These forces continue to shape the landscape today.
In the early days of the film industry, rugged terrain that could double for far-off locations was difficult to find near Hollywood. Filmmakers transformed this area into exotic locales such as old Mexico, outer space, and an army hospital in Korea. Movies and television shows filmed here include M*A*S*H, The Planet of the Apes, Pleasantville and How Green Was My Valley. The Angeles District Headquarters building here served as the "dream house" in the 1948 classic, Mr. Blandings Builds His Dream House.
This land was home to the Chumash people for thousands of years. Grasslands, chaparral (drought- resistant, fire-adapted shrubs), oak woodlands, and riparian woodlands (stream areas) provided abundant resources. Early Spanish explorers found a Chumash culture of settled villages, established class structures and extensive trade systems. The Chumash were known for their extraordinary craftsmanship, oral traditions, music and rich religious life. Archaeologists have uncovered the site of a small village once known as Talepop in the northeast section of the park. European immigration and exploration changed the lives of the Chumash people forever. Their descendants still carry on many of their traditions today.
The Sepulveda Adobe, at the corner of Las Virgenes and Mulholland, housed a homesteading family in the 1860s.
Malibu Creek slopes from west to east through the middle of the park. The creek was dammed in the early 1900s to form the seven-acre Century Lake. Numerous small seasonal creeks empty into Malibu Creek from the highlands.