About Jedediah Smith Redwoods State Park
Jedediah Smith Redwoods State Park is a majestic place to check out just how towering and beautiful 200+ year-old redwoods truly are. The park is abundant in lush scenery including fallen trees covered in moss, ferns and tall standing trees that tower over visitors like giants. Taking "woodsy" to a whole new level, the park gives visitors the chance to partake in outdoor activities such as hiking, camping, swimming, kayaking, rafting, fishing and more. Overall, visitors are often delighted by the majesty of the nature in this park. The woods of the park are sprinkled with trees other than the infamous redwood beauties. Western hemlock, sitka spruce, Douglas firs and cedars also take root here, and wildlife like coyotes, bobcats, foxes and squirrels scamper among the trees. The Smith River and Mill Creek flow through the park's boundaries, and are home to steelhead trout and king salmon. This park is definitely worth the trip, even if only for a couple of incredible photos and the uncanny feeling that you're about to run into an Ewok.
Campgrounds in Jedediah Smith Redwoods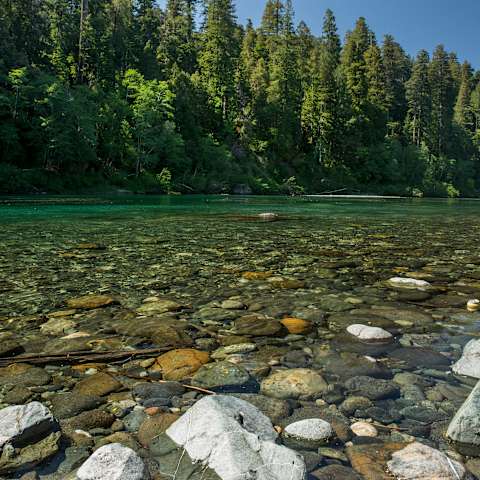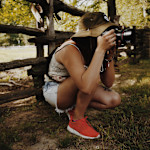 Beth: Easily one of my favorite sites on a cross country trip from New York to Los Angeles. The river was...
14 Reviews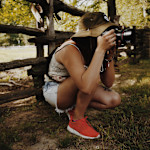 Easily one of my favorite sites on a cross country trip from New York to Los Angeles. The river was very accessible, and a beautiful place to relax and swim. There are a decent amount of sites, but most are separated by massive Red Wood trees. The campground was only a short drive to Crescent City which is an awesome place to get a nice dinner. I can't wait to go back.
Remove vote :(
Howland Hill Road is steep and has a good amount of potholes. While you don't need a 4x4, you are limited to around 10 mph and need to look out for oncoming traffic.
Remove vote :(
Even in the heat of summer, the forest floor is a good bit cooler!
Remove vote :(
Long sleeves and pants (when possible) can help with mosquitoes!
Remove vote :(
Bring the OFF just in case, or put a dryer sheet in your pocket to help ward off bugs.
Remove vote :(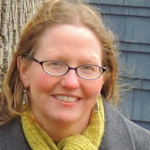 The Smith River is one of the best places ever for swimming! It's cold, but also amazing clear. We hiked up the river on the trail the runs along side, and then floated back down to our campsite. Perfection.
Remove vote :(
The world's largest known Coast Redwood is literally about 20 minutes from Camp....Grove of Titans.
Remove vote :(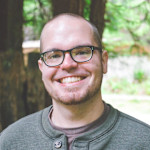 This site does have hike/bike campsites for $5 a night, but spaces are limited.
Remove vote :(
Easy drive-up campsites, quick (5 minute) walk to the river. Close to some amazing hiking spots, and surprisingly close to the Oregon border. Sites have picnic tables and bear lockers, and hot showers (with coins)/restrooms. Sites are relatively close to one another, and there are lots of families with kids.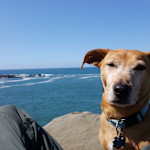 This is one of our favorite spots to camp in the Redwoods. My wife and I are back in Florida now and man, we do miss this spot. If your lucky enough to camp close to the river then do it. You can here the flow of the Smith all night. The sights have Bear proof food lockers, fire pits, clean showers and restrooms. A plus!!
Incredible place. There are sites on the river and sites in the redwoods, honestly they are all fantastic. My husband and I actually stayed in one of the cabins here overnight on a whim - the cabins are equipped with fo-fireplace that pumps out heat (we stayed on Christmas night in December) it was warm and adorable. They have lights, a broom, a fan, 4 bunks, and a perfect shelf for all your cooking and supplies. The place was 100% spotless which I always appreciate. The cabins were accessable too! A fire pit and a grill were ready to use. Giant red woods towered over us. It was one of the best camp sites I've ever stayed at.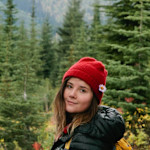 We LOVED this campground! We camped at one of the walk-in sites and it was 100% worth it...the walk isn't even that far (as in, I could basically still see my car!). Giant Redwoods, beautiful ferns and foliage surround every campsite. Each site has its own character! The river is a short walk from the campground and absolutely beautiful. We were also impressed with the very nice bathrooms and showers! This was the most magical and relaxing campground in the Redwoods. We will definitely be back!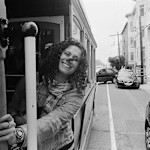 Well worth the drive! Beautiful campground, every site feels secluded. Snag a river site if you can. Warm clean showers to boot - bring quarters. Check out Hiouchi Café for pancakes so large they spill over the side of the plate. Nearby Stout Grove is a must for ancient trees, take in the stillness.
History of Jedediah Smith Redwoods State Park
The park is named after the intrepid explorer, Jedediah Strong Smith who was the first white man to explore the interior of northern California. His journey through the coast redwood belt was part of a remarkable two-year trapping expedition which began in 1826. Smith pioneered a trail southwest from the Great Salt Lake across the Mojave Desert through the San Bernardino Mountains into California.
Discovery of gold along the Sacramento and Trinity Rivers in the mid-1800's drew many thousands to northern California. The need for a supply route to remote mining camps initiated a spurt of exploration that motivated settlement of Humboldt and Del Norte counties.
Conifers other than redwoods include western hemlock, Sitka spruce, grand and Douglas fir, as well as the less common Port Orford cedar. Primary examples of the understory include tanoak, madrone, red alder, big leaf and vine maple, and California bay. Ground cover is dense with a wide range of species and varieties of shrubs, bushes, flowers, ferns, mosses and lichens common to the coast redwood environment.
Wildlife of the park is both abundant and varied including such animals as black bear, deer, coyote, bobcat, mountain lion, skunks, fox, beaver, river otter, squirrels, chipmunks and many others. Some of the rare or uncommon examples of bird life identified include the bald eagle, spotted owl, pileated woodpecker and marbled murrelet. The Smith River and Mill Creek are especially known for the king salmon and steelhead trout runs in the fall and winter. Mill Creek is a spawning ground for these fish.