About George J. Hatfield State Recreation Area
Hey you know that really cool river that runs through Yosemite Valley and is super gorgeous and awesome? Word, us too, it's called the Merced and it borders three sides of the 46.5 acre George J. Hatfield State Recreation Area. This riparian and tree-covered wonderland has over a mile of river frontage where visitors can take refreshing dips and floats in the water, fish to their hearts desire, and find a great commune with nature. With a campground right near the riverbank and the beauty of the Merced riparian habitats (including the harmonious birds that occupy the space as well), a trip to George J. Hatfield promises to be relaxing and cleansing for any outdoorsman or woman.
Campgrounds in George Hatfield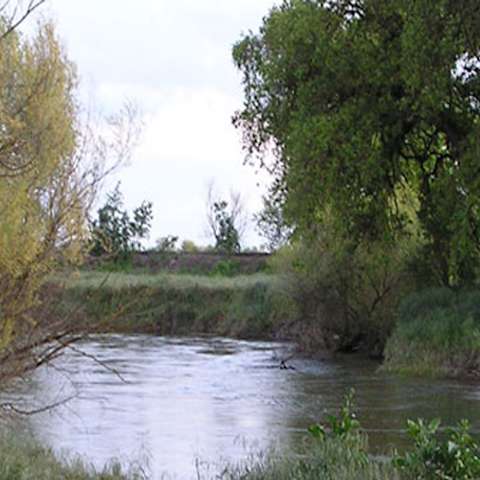 Make sure to reserve this campground, as it can hold to 50 people! The campground has its own bathroom...
4 Reviews
No one? Bueller? Sharing is caring, y'all.
Drop some
George Hatfield
knowledge on us.
History of George J. Hatfield State Recreation Area
George J. Hatfield, former California Lieutenant Governor and State Senator, donated this land to the State to establish the recreation area. which was dedicated September 20, 1953. A bronze plaque honoring Louisa Jane Cox, grandmother of Mrs. Hatfield, is placed in a group of oak trees. As a girl in 1849, Louisa traveled with her family over the Santa Fe Trail to California.
Before the arrival of European settlers, this soil supported a luxurious growth of trees, shrubs, vines and wildflowers that provided abundant food and a place of refuge for the Native Americans and the wildlife that inhabited the valley. Today rich farmlands surrounding the parks nourish field, row, and nut crops.