About Gaviota State Park
Gaviota State Park
is a great, out of the way spot to get your fix of Southern California beach. The pier here offers fishing, while the shoreline is a great place for a stroll or swim. Deeper into the backend of the park, visitors enjoy camping, hiking, biking and plenty of wildlife watching. This park has some tricks up its sleeve, with a hot spring that visitors can enjoy and some killer views of the surrounding area. At night, the park gets winds that will knock your socks off (quite literally), so be sure to come prepared if you'll be roaming around after 6 pm!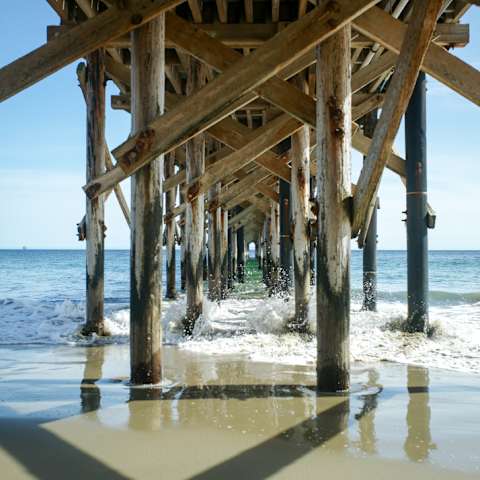 Victoria: So I am from the Central Coast. I love this area. I love the outdoors. I was going to stay here with...
13 Reviews
No one? Bueller? Sharing is caring, y'all.
Drop some
Gaviota
knowledge on us.
So I am from the Central Coast. I love this area. I love the outdoors. I was going to stay here with my then-boyfriend and his two kids, many moons ago, before they became my stepchildren. We drove into the campground. It was, to say the least, not impressive. My stepdaughter said it looked like camping in a parking lot. We did not stay. I think Refugio is better than Gaviota, and I would recommend the backcountry even more-- Los Padres National Forest. Yes, you miss the beach aspect. But you're not sleeping in a parking lot.
Remove vote :(
The wind here will blow you away...literally. Come prepared, especially if you're camping overnight.
Remove vote :(
When the tide is out, you can do some great tidepooling underneath the pier.
Remove vote :(
Watch for fossils – with a little bit of luck you can find fish fossils or petrified whale bone on the beach.
Remove vote :(
If you think you see an overgrown housecat, think again! Mountain lions roam this park...no need to come here, kitty kitty.
Remove vote :(
Campsites 19 and 20 are your best bet here! They get you close enough to the bathrooms for that middle of the night stumble and you're only about two minutes from the beach.
Remove vote :(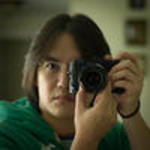 The winds can get REALLY strong in the evening and throughout the night. Try not to get the campsites that's in open area and stake your tents down.
Remove vote :(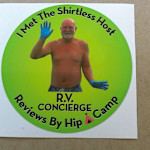 Report from your shirtless host on Gaviota State Park
This is a park that is jewel in its own rusty way. The camp sites can be at times vary windy. The winds dose blow at this park. The hosts are very experience and well do what ever they can to help you.
The beach has a spectacular and a picturesque train track running right over the day use.
Unfortunately the pier on the beach is under construction and repair @ this time.
If you go camping and love hiking Gaviota is the camp to camp at. This park has miles of hiking trails. The hot springs is ouly 0.7 miles from the parking lot. The trail to Gaviota peck is a unforgettable experience on a clear day you can see the Channel Islands.
Your shirtless host Steve
Remove vote :(
So, what is the trick for actually reserving a spot here? I havent been able to find a single open spot at any time in the 7 monthe reservation window using Reserve America... and this would be fall and winter!
After reading some iffy reviews on Yelp, my friends and I decided to camp here anyways and we LOVED it! The beach is right next to the campsite, as well as easy access to some great hikes, including the Gaviota Hot Springs. The beach isn't too crowded and there's even a little campsite store where you can buy snacks and firewood if you run out. We didn't have trouble with the wind like people said we would, but it may have just been the weekend we were there. Regardless, we loved this campsite and would definitely go back.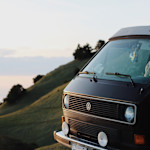 It's not the prettiest of places to be but for trips down south from the Bay Area, it's a nice place for an overnight pit stop and can sometimes be a good place to snag a campsite if other campgrounds further down the coast are full. Beware, there's not much shade and it can get windy since it's nestled right in a valley from the sea. Try to get one of the sites out of the way of the hubub (furthest from the entrance).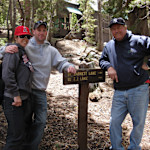 open spots right under a train bridge. beautiful beach & scenery, but no privacy and noisy.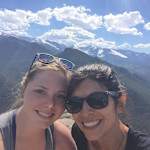 Close to the beach, which is amazing, however the entire campground is shared and everyone is very close together. I've never camped this way, but everyone was very friendly so that was a plus. Just don't expect to be camping in nature. Bathrooms were in decent condition, it's dog friendly, and they have showers.
History of Gaviota State Park
In 1542 Juan Cabrillo, traveling the Santa Barbara-Ventura coast, stopped at what is now Gaviota. In 1769 Gaspar de Portolá and his crew camped in this area as they sailed up the coast looking for the port of Monterey. Father Juan Crespi, who kept a journal of the expedition, noted that "the soldiers know it as La Gaviota, because they killed a seagull there." Gaviota has appeared as a place name in Spanish documents since 1795.
In 1846 Captain John C. Fremont's volunteers marched toward Santa Barbara through the passage now known as Gaviota Pass. However, when he got wind of a planned ambush by the entire garrison of the Santa Barbara Presidio, he led his men over the more rugged San Marcos Pass and seized the now unprotected city of Santa Barbara.
The 1860s saw stage line service through Gaviota Pass, but the route was abandoned in 1871 when the stage company opened a new route through San Marcos Pass. In 1875 Colonel William Welles Hollister built a wharf at Gaviota to ship lumber, wool, cattle and grain to Atlantic markets.
But the key to future growth along the Gaviota coast was the railroad. In 1900 workers closed one of the last remaining gaps in the Southern Pacific Railroad's Coast Route with an 811-foot trestle over Gaviota Creek. On March 31, 1901, full train service between San Francisco and Los Angeles began.