About Folsom Lake State Recreation Area
In 1955, the construction of Folsom Dam heralded an era of family lake pilgrimages that define the popular activity you can expect to find there today. This water-based wonderland, at the base of the Sierra foothills, includes more than one lake (Folsom and Natoma), paved cycling paths, horse trails, mountain biking, bird watching and every form of watersport you can dream up. The breadth of diverse recreation is indeed one of the things that makes this area so widely appealing. Families and groups of campers frequent Folsom all summer long and enjoy the warm autumn afternoons and the purple and red wildflower displays in the spring. Come here to swim when the heat is making your limbs ache and stay all day in a water temperature that nears perfection.
Campgrounds in Folsom Lake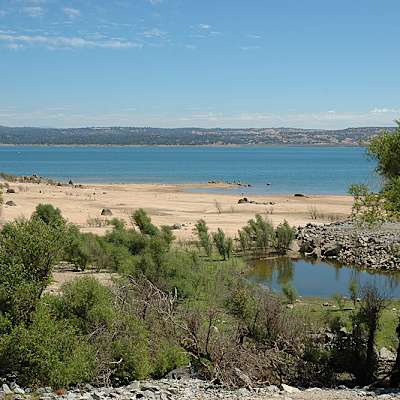 83% Recommend (6 Responses)
Just north of the Folsom Dam, you'll find Beal's Point Campground, which also offers piped drinking water, hot showers and trailer/motorhome...
Jennifer: My husband and I camped here on 10/3 and it was surprisingly pleasant! The park is nestled right alongside a busy road, so we...
4 Saves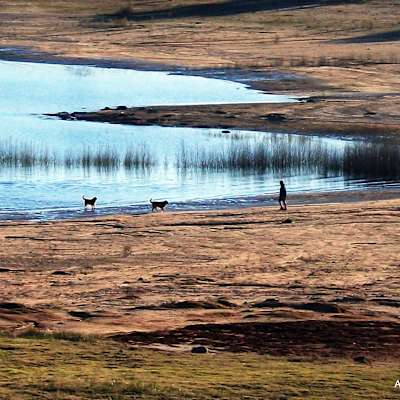 Amidst open woodlands interspersed with blue oaks, foothill pines and lupine or Indian paintbrush in the fertile spring wildflower season, you can...
Jessie: Gorgeous campground but be aware, many sites 78-81 facing the lake are quite literally on top of one another. If you are more...
1 Save
Photos
This park doesn't have any submitted photos—just yet.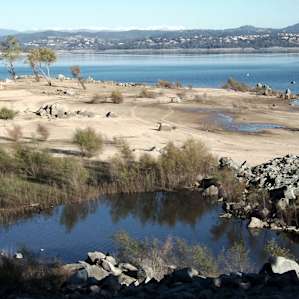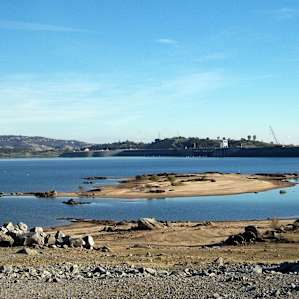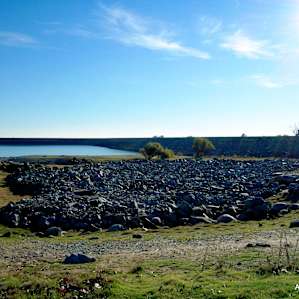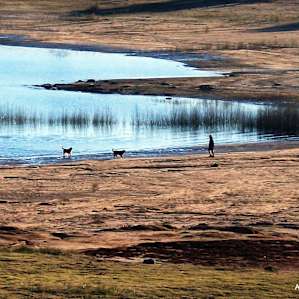 10 Reviews
No one? Bueller? Sharing is caring, y'all.
Drop some
Folsom Lake
knowledge on us.
History of Folsom Lake State Recreation Area
Folsom Lake State Recreation Area offers scenic panoramas of open grasslands, rolling hills, the Sierra Nevada, Sacramento Valley and the Bay Area's Mount Diablo. The recreation area covers 19,500 acres. Its two reservoirs, Folsom and Natoma, attract about two million visitors annually.
For thousands of years the land near Folsom Lake belonged to the Southern Maidu or Nisenan ("from among us"). The Nisenan lived in temporary summer shelters made from peeled tree bark. In winter they dwelled in permanent villages on the American River. These villages had community buildings including a kum ceremonial and guest structure.
The Nisenan traded with other native groups, exchanging local acorns fro black oak acorns, manzanita berries and sugar pine nuts. Coastal people traded with Nisenan for oyster shells, shell beads and basket materials. The Nisenan are still known worldwide for their woven baskets made from willow, redbud, tule, milkweed, sedge grass and native grape vines.
After the 1848 gold discovery, most of the Nisenan lands were given away as part of a land grant. The native people were overwhelmed by the loss of their food source and by diseases like smallpox. The Nisenan people were nearly decimated, but today their descendants live in nearby communities or on reservations.
Folsom Lake was created in 1955 by the construction of Folsom Dam, a concrete dam flanked by earth wing dams and dikes, with a total length of about nine miles. The shoreline extends about 15 miles up the forks of the American River. Lake level normally varies from 460 feet in early spring to less than 400 feet by summer.
Downstream, behind Nimbus Dam, a smaller Lake Natoma has about 500 surface acres of water. Built by the Bureau of Reclamation as part of California's Central Valley Project. Nimbus and Folsom Dams control the waters of the American River and provide flood protection, household supply, power and irrigation.