About Doheny State Beach
Doheny State Beach is a classic taste of a tried and true California recipe...sand, sun and surf. The sand here is legendary, even sneaking its way into references found in Beach Boy songs. As if that doesn't want to make you surf in Californ-i-a, Doheny is also where surfboard maker Hobie Alter and "Endless Summer" director Bruce Brown found their waves of inspiration. The popular stretch of beach is located in close proximity to the San Juan Creek, and beach visitors can walk or ride a trail that winds alongside the creek. Doheny's harbors make for picturesque backdrops to its sandy shore lines. As one of the oldest beaches in California, Doheny is here to prove the age is just a number!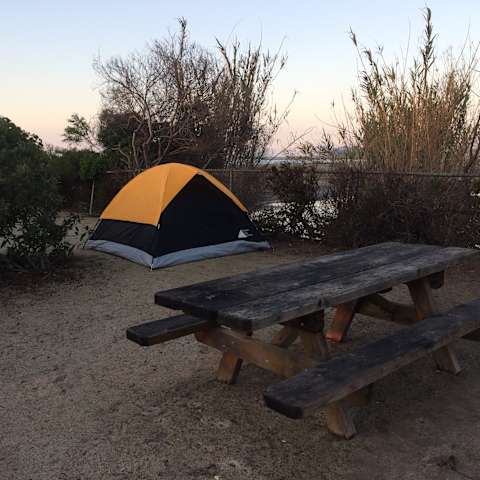 Eric: The campsites view tends to be blocked by sand hills. The daily camp area is open from 6am to 10pm. ...
History of Doheny State Beach
Doheny Beach takes its name from oilman Edward L. Doheny. In 1892 Doheny was
an unsuccessful silver miner living in downtown Los Angeles. He noticed an old wagon hauling brea—the Spanish word for pitch—and realized its potential as a cheap substitute for coal.

In 1893 he developed the first oil well at the La Brea Tar Pits. Doheny created a vast oil empire in Southern California and Mexico. In 1929 his only son, Ned, died in a tragic shooting. Devastated, the senior Doheny's health suffered. Before he died in 1935, he donated 31 acres of prime beachfront to the State.

Dana Point became home to surfing legends like surfboard maker Hobie Alter and Endless Summer filmmaker Bruce Brown. As a surf spot memorialized in the Beach Boys' hit Surfin' USA, Doheny's beach enjoyed spectacular pipelines and point breaks until the Dana Point harbor breakwater was built in 1966. During the summer, Doheny surf still breaks consistently.