About Colonel Allensworth State Historic Park
History buffs beware -- this park has an amazingly rich legacy like nowhere else in CA, offering illuminative information on a town dedicated to the dignity of the human spirit. Through the preservation of this historic site as the only town in California completely founded, developed, and owned by African Americans, visitors can catch a glimpse into what life was like during the early 1900s. Offering nine restored buildings (including a schoolhouse, general store, library, etc.), camping opportunities, and events held throughout the year to commemorate the history, there is no shortage of wonder to be had at Colonel Allensworth State Historic Park.
Campgrounds in Colonel Allensworth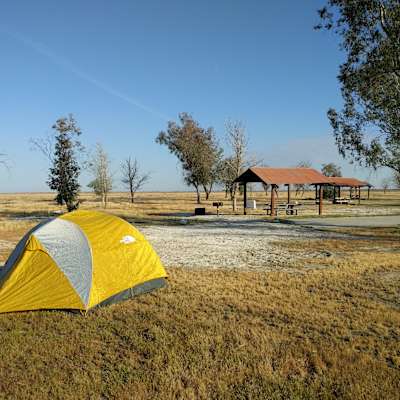 Sitting a tad north of the town itself, John Whitehead Jr. Campground offers visitors a place to stay with 115 campsites open year round. Normal...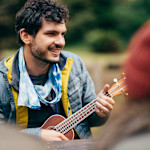 Pierre: This is a convenient place to camp when travelling through the area since there isn't many other options around. Don't forget...
1 Save
History of Colonel Allensworth State Historic Park
Colonel Allen Allensworth — Army chaplain, educator, orator and town founder — was born into slavery in Louisville, Kentucky on April 7, 1842. Intelligent and eager for knowledge, he was encouraged by his mother to learn to read and write by playing school with the master's son. At 12 he was sent away for violating the law that prohibited the education of slaves. In 1862 he fled slavery to join the Union Navy and was honorably discharged as a chief petty officer.
After the Civil War, the Colonel achieved the formal education he had been denied. In 1877 he married Josephine Leavell, a school teacher, music teacher and gifted musician, and they raised two daughters. In 1886, with a doctorate of theology, Allensworth became chaplain to the 24th Infantry, one of the army's four African American regiments. He retired a lieutenant colonel in 1906—the first African American to attain such high rank.
Retirement found the Colonel lecturing throughout the eastern and mid-western states promoting Booker T. Washington's philosophy of African American self-reliance. They both firmly believed that, through education and hard work, African Americans could rise above the effects of slavery, attain greater social stature, and more fully realize their potential as a people.
The Allensworths settled in Los Angeles, and in 1906 the Colonel met Professor William Payne, an educator whose family had recently moved to Pasadena. With a mutual desire to live in an environment where Blacks could live free from discrimination, they merged their values with those of other pioneers of like mind to establish an independent, self-sufficient colony. They formed the California Colony and Home Promotion Association in 1908 and purchased 800 acres along the Santa Fe rail line from the Pacific Farming Company, at a railway stop called Solita. In 1909 the colony of Allensworth began to rise from the flat countryside—the first town in California founded, financed and governed by Black Americans.
The name and reputation of Colonel Allensworth inspired African Americans who were looking for a better life. People from all over the country, including many who were already settled in California, came to populate the town. In some cases, people who never lived in the town purchased property sight-unseen to help the cause. The town of Allensworth enjoyed great success and was the focus of considerable interest. On July 29, 1909, the Tulare County Times ran an article headlined, "Negro Colony at Solita Prosperous." Other newspapers described Allensworth with such headlines as, "Allensworth Folks Great Readers" (Visalia Delta) and "An Ideal Negro Settlement" (Los Angeles Times).
By 1910 residents had built a small school. Two years later Allensworth became California's first African American school district, and in 1914 the town became a judicial district. When rapid growth necessitated the construction of a larger school, Mrs. Allensworth turned the old school building into the Mary Dickinson Memorial Library in honor of her mother. Reflecting his love for education and his desire to share it with others, Colonel Allensworth donated his extensive private book collection to the library. Later, Tulare County made the library part of its free system and supplied it with 50 books per month.
Soon after settlement began, it became obvious that water would be a problem. In 1913 residents formed the Allensworth Rural Water Company and took control of the water system from Pacific Farming Company. Unable to raise the funds necessary to drill more wells or improve their existing system, Allensworth had a seriously lowered water table by 1914.
1914 was a difficult year for the town. When the Santa Fe Railroad moved its rail stop from Allensworth to Alpaugh that July, much of Allensworth's economic base was lost. On September 15, 1914, the town suffered its most significant setback—the tragic death of their inspirational leader. Colonel Allensworth was in Monrovia, California, preparing to preach at a small church. As he crossed a street, he was struck by two men on a motorcycle. After the Colonel's death, the struggle to survive became more difficult. Drought, poor crop yields and a failing water supply became hopeless obstacles. When an economic slump followed World War I, residents left in search of a better living. The town's decline gathered momentum. In the 1960s, after arsenic was found in the water supply, Allensworth was scheduled for demolition. By 1973 it no longer appeared on the California map.
However, the dream of Colonel Allensworth was not dead. The spark has been rekindled by a group of dedicated individuals—including some former residents—who continue to advocate for the growth and development of this vital cultural resource. Events scheduled throughout the year bring the town to life and inspire a new interest in returning Allensworth to its glory days as a vibrant, successful town. About 70,000 visitors come annually from all over California and from out of state to experience this unique and historically important town.
In 1974 California State Parks purchased land within the historical townsite of Allensworth, and it became Colonel Allensworth State Historic Park. Today a collection of lovingly restored and reconstructed early 20th-century buildings—including the Colonel's house, historic schoolhouse, Baptist church, and library—once again dots this flat farm country, giving new life to the dreams of these visionary pioneers.
With continuing restoration and special events, the town is coming back to life as a state historic park. The park's visitor center features a film about the site. A yearly rededication ceremony reaffirms the vision of the pioneers.