Creekside Camping & Mineral Bath
Nearby: Morro Bay State Park, Montana De Oro State Park
Welcome to a Charan Springs Farm; a mountainous organic farm, five miles from the Pacific Ocean.  We are now open to campers.  Experience something different through the quiet escape into nature and simplicity.  Build your tent alongside the running creek, on top a view point, next to the garden, or underneath some redwood trees.  Observe wildlife, harvest some vegetables, t
Read more...
Welcome to a Charan Springs Farm; a mountainous organic farm, five miles from the Pacific Ocean.  We are now open to campers.  Experience something different through the quiet escape into nature and simplicity.  Build your tent alongside the running creek, on top a view point, next to the garden, or underneath some redwood trees.  Observe wildlife, harvest some vegetables, take a hike, draw a mineral bath and relax in peace.  There are plenty of private camping spots for you to choose from here at Charan Springs Farm.  Keep reading.
We can accommodate tent campers or car campers.  Not so much RV's. Most all campsites are accessible by car and all campsites are accessible by foot.  We do not have a traditional check in procedure.  When you book, someone will send you check in directions via e-mail that give you directions to the farm, and tips for once arrive.  If you do not receive this, please reach out to Micheal at the contact provided once you book.  Call, do not text.  If you are a guest that booked same day, there is a chance that we may not get the message, so please call the number provided.
Our amenities are minimal so BYO.  We have a cabin with a full bathroom that can be used.  We have multiple outhouses located around the property, some are at individual campsites.  We do not provide paper products.  You can bring your own propane cook-stove and you can cook over an open fire during wet season.  Currently we are under an open fire ban in the county of SLO.  We have a dumpster outside the gate for your garbage.
We recommend bringing your own drinking water, and we have potable water for cooking/washing etc.  
Include in your experience the use of our mineral bathing spa.  You can reserve that on the Extra's option via Hipcamp!  It's $10 per person.  In the photos, some people ask if the baths are dirty with actual dirt/film.  No, the baths do not have a thick coating of dirt on them, it's literally just age and mineral wear and tear.  The baths are smooth to the touch, and they're delightful once you get in.
We have 124+ reviews.  Please read the Most Recent ones to get an idea of what to expect.   We are always busy on the weekends, especially now that COVID has closed the state parks!  
If you are looking for "Glamping" this is not your spot.  It's rustic and minimalist.  If you feel uncomfortable entering private property without a host to open the gate, this is not the place for you.  This property has been a working farm for decades, which has struggled with hard times in the past, so if you can't hang with that fact, and farm yards make you uncomfortable, don't book.  We like guests who look beyond the problem to soak up the actual beauty of the garden, plants, running creek, simple nature and quiet enjoyment. 
We are collectively working each day to try and make this property better, and you can do the same by reading the reviews, reaching out if you have questions, and being open minded before you arrive, if you book!  We want you to enjoy this spot.
There is an opportunity to help on the farm here and if you are in need of a longer stay, and would like to help in the nursery, garden and/or market then let it be known.  We are not hiring employees, but the farm is always in need of help.  
We can host retreats and events.
We look forward to having you!
Check in: After 10AM
Check out: Before 1PM
Cancellation policy: Flexible
On arrival: Go straight to camp
Minimum nights: 1 night
Accepts bookings: 12 months out
You know what would make this trip even better?
Take advantage of these offers available to add to your trip to Creekside Camping & Mineral Bath
$10
Experience
Mineral Spring Spa
Mineral Spring Spa in nature, with volcan sulfur water straight from Mother E...Read more
Add to trip
Activities
Offered on the Host's property or nearby.
Biking
Area activity-we do not provide bikes but there are many trails in the town of Cambria that you can enjoy such as Fiscallini Ra...Read more
Hiking
We have rustic hiking trails and creeks that you can walk through. Please ask about our property lines, but yes you can hike o...Read more
Horseback riding
There are a couple horseback riding tours available throughout the town of Cambria/San Simeon.
Swimming
We do have some nice swimming holes along the creek that one can swim in! Very refreshing on a hot day.
Wildlife watching
Lots of native wildlife out here.
Terrain
Natural features you'll find at Creekside Camping & Mineral Bath in California.
Hot spring
We have mild volcanic springs, meaning, the water is only a few degrees above lukewarm. But Michael has designed a sulfur spri...Read more
Farm
CCOF Organic Farm! We need volunteers as well :)
Places to see near Charan Springs Farm
This listing has no reviews yet.
If you stayed here and have some insider info for us,
let us know
!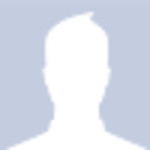 The twilight zone?
Amanda F.
doesn't recommend this listing.
(Dispersed site)
So, um... this was a terrifying experience.
I booked this campsite with confidence because of the awesome photos and great reviews. It seemed really legit and this was my first time using Hipcamp. After booking I quickly got an itinerary emailed to me by the listing manager, who included great directions to the farm and a welcoming tone.
I replied to the email with a question about the campsite, and she advised that I contact the host directly for the answer, and also to let him know our ETA. I texted and called the contact phone number, but I got no response on the day of our booking.
Since I had gotten the itinerary, though, I figured that Mike was just busy and so my boyfriend and I set out for our drive anyway.
We arrived just a little bit past our ETA, but since we were in the middle of nowhere, I couldn't contact the host to tell him we were late. When we approached the gate to the farm, it was locked. There was nobody around. We decided to wait for a few minutes to see if maybe Mike had left for a moment.
It was very quiet in this neighborhood and even though it was light out I was a little bit uneasy about it. My boyfriend also asked me, "So... we're going to be locked IN while we're camping here?"
A few minutes into waiting, a car pulled up to the culdesac. The driver rolled down his window and asked us if we were there to camp. We said yes, but the gate was locked. He told us to follow him up this other driveway instead, when the directions clearly said to go through the gate with the sign on it.
I got a weird feeling. The driver had a gnarly black eye and one of his arms was bandaged up. The guy in the passenger's seat looked like he was on something. I asked the driver, "Are you Mike?" and he shook his head and said, "Nooo, I'm not Mike. Mike's a weird guy, you wanna stay away from him."
I said thank you and they drove up the tiny dirt road, and we had to take a minute. This was way out in God-knows-where, I hadn't even communicated with the host yet, my questions hadn't been answered, and now a creepy neighbor is telling us to stay away from this guy?
We decided to turn the hell around and go back home. We never even stepped foot on this property, but after this experience I don't think I would have wanted to anyway.
I have camped remotely many times before and have never had such a creepy feeling as I did yesterday.
I really want my money back for your horror movie introduction BS. And for anyone who is interested in staying here, I really hope you do your research first.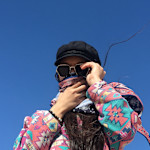 Hidden farm gem
Sena K.
recommends this listing.
(Dispersed site)
I came here on a solo trip with my pup and before I even got to the farm, the drive to the actual campsite was just beautiful. You drive through paved roads with trees draping from both sides of the road like a beautiful tunnel made of trees and pass by so many beautiful farms and cows. Then you get to the actual farm/camp and it is 126 acres of beauty tucked away in the back. I pitched my tent right next to the creek and put up my hammock. The string lights made the area so cozy and I overall really loved the vibe and experience there. Will definitely be back to this beautiful gem!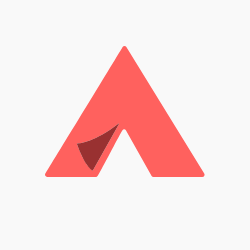 Chelsea E.
doesn't recommend this listing.
(Dispersed site)
This hipcamp is not as described in words or photos. Michael himself was a very nice host who greeted us at the farmers market and the property. The site itself is on a beautiful property, but hasn't been cared for. There are several broken down cars, piles of trash stacked high. There are also other people who come to your site who appear to live in tents on site. This site was not trailer accessible for us.
Unfortunately, we were not happy with our stay.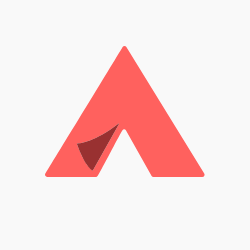 Be sure to lower your expectations
Samuel N.
doesn't recommend this listing.
(Dispersed site)
Pros (with caveats):
Pretty area and close to Cambria. Michael seemed like a nice enough guy, albeit a little bit of a helicopter host while we were setting camp. Directions were accurate (but signage could be more visible). Plenty of scrap wood piled up for making a fire, but many rusty nails in the wood so be careful.
Cons:
Bathrooms onsite were not suitable. One was a portable toilet set up next to someone's camp with a screen that was virtually transparent. The other was a small bathroom in back of a rundown cabin that smelled like something died in it (not exaggerating). Also the toilet didn't flush..
"Mineral Bath" was out of commission and did not appear as pictured in the listing. We informed Michael in advance that we'd like to use it and he gave zero indication that it wasn't working until we arrived. Only 1 dirty tub and it was sitting next to a large open container full of stagnant water, which likely didn't help the mosquito situation.. Honestly even if it was working, I wouldn't have trusted it for sanitation purposes.
The place served its purpose as somewhere to camp overnight. It has all the makings of something that could be truly special, and the listing certainly paints that picture. Unfortunately, the conditions make it pretty evident that somewhere along the line Michael just gave up and decided to rely on surreptitious advertising.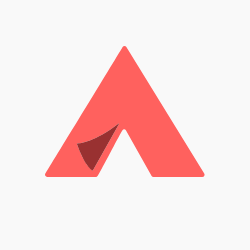 Lovely, basic, quiet, rustic
Kristin C.
recommends this listing.
(Dispersed site)
My 5 yr old child and I had a really love stay at Charan Springs Farm and were so grateful to have the opportunity to camp during a global pandemic (with public campgrounds in CA closed). With our spring break trip cancelled and 4 weeks of SIP we were so ready to be in nature.
The reviews are all over the place and to be honest, I can see all of them as being true, depending on how you look at things. The one "lower your expectations" was pretty spot out and good advice. Watch out for poison oak with little ones. That was stressful, but luckily she only got a very small rash. It became a game to avoid it on the hike we took up "the mountain" we found (we found the tubs in the photos and explored the path upward from there). There were SO many ticks up there, we picked off 5 from our clothes, so only did that once. Yes, lots of random clutter laying around, a pile of bathroom tiles next to our campsite, etc. There are other priorities on this property and I salute organic farmers! Especially now!
On the third night there was another camper but we didn't even see them, they just drove by once. We heard them a bit from around the bend, but it was faint... So it really felt like we had the place to ourselves.
We enjoyed the night sky, fires nightly (it took some patience to get the wood to burn due to rains before we came), the babbling creek, and the sloping landscape full of trees and brush on either side of the main campground.
It's not like regular camping, but with campgrounds closed, it's nice to have an option to get away from home for a short bit...
Also, we had an amazing time at Moonlight Beach and Harmony Headlands SP as afternoon outings.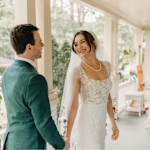 A chance to reconnect with nature
Katie P.
recommends this listing.
(Dispersed site)
I had a great time camping on the farm! Can't wait to plan my next trip. Stephanie and Mike were really helpful and informative. The map and instructions they provided were accurate and extremely helpful to navigate.
This was a great opportunity to get away, enjoy some peace and tranquility in nature. If you are looking for a completely isolated experience, I would reach out to them and check on when they get less camper traffic. That being said, even though I came on holiday weekend, and I came to get away— I very much felt I could have that peace, even with other campers in adjacent camp areas. Some of these are a bit more spread out than camping on public land like Yosemite— and if you really want to be completely away from others, you can camp in the avocado orchard or beyond the deer fence as Mike explained. I arrived early on a Friday so I had my choice of nearly all the campgrounds. If I were to arrive around dinner time, I would've had limited time before dark to choose, and less options As campers trickle in throughout the day. I also enjoyed roaming and exploring the property with the helpful map to orient me. I can't wait to come back!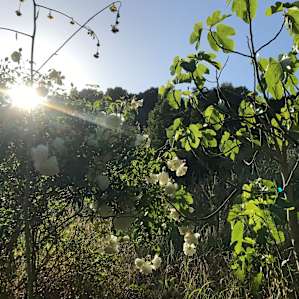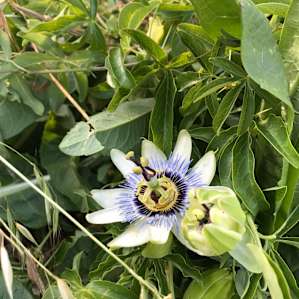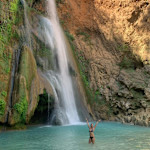 Loved the orchestra of toads.
Melosa G.
recommends this listing.
(Dispersed site)
Loved the orchestra of toads. Place is lovely, host was friendly. Place would benefit by removing a little bit of garbage/clutter strewn about.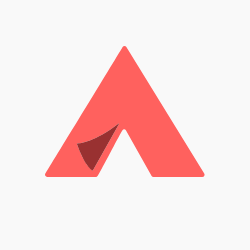 John S.
recommends this listing.
(Dispersed site)
Quintessential Cambria in the hills... off-grid. MIke was a wonderful host! And the dozen eggs he left us while we were out hiking the farm and property were amazing, and a very nice touch. This place was truly organic... Giddy Up!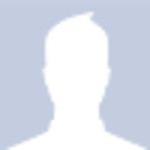 Wesley J.
recommends this listing.
(Dispersed site)
It could have been more clearly labeled from the road but it was a very nice site. The mineral bath wasn't running when we were there but we wish them luck getting it up and running. The host was a friendly guy. Make sure to call ahead.
Lists including Creekside Camping & Mineral Bath
14 camps including Shangri-La 14 Foot Yurt/Soak Tub and Cedar Bloom Open Camping
---