About Caswell Memorial State Park
You may not have heard of Caswell Memorial State Park, but now that you have, you should feel obligated to check it out. Really, it's worth it. Caswell is a rare riparian oak forest densely packed with outdoor activities and boatloads of wildlife, some of which is endangered. Head out here to hang near the Stanislaus River with some squirrels, foxes, red-tailed hawks, and rabbits. Take a break from hiking on trail to sit beneath the inward-leaning oak trees on an inviting wooden bench. Go fishin' in the StanRiv (but maybe don't call it that, we're not sure how widely accepted it is as a nickname yet..) and hang with a whole gaggle of fish, from the cat variety to cappies. Lean back, relax, and float down the river in your tube. And all the while know that you're hanging out with your buddies in one of the only remaining mature oak forests that used to dominate this region. Pretty cool, huh?
Campgrounds in Caswell Memorial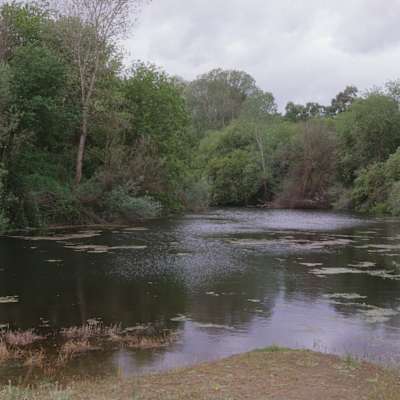 Caswell Memorial State Campground is right alongside the Stanislaus River in a wooded area. Come stay the weekend here and experience one of the...
21 Saves
12 Reviews
No one? Bueller? Sharing is caring, y'all.
Drop some
Caswell Memorial
knowledge on us.
History of Caswell Memorial State Park
The Native Americans who lived along the Stanislaus River and collected acorns among these ancient groves were Yokuts. In the early 1800s, Spanish explorers traversed this area, and fur trappers found the river bountiful.
Thomas Caswell, landowner, enjoyed this wonderful forest and felt it should be preserved. In 1950 the children and grand children donated 134 acres to the people of California. Additional donations and state purchases brought Caswell to its current size of 258 acres. Caswell Memorial State Park was open to the public in 1958.