About Castle Rock State Park
With 5,500 acres of coastal redwoods, sandstone formations, caves, and sweeping vistas, Castle Rock State Park is chock-full of diverse treasures for adventurous explorers. There are 34 miles of rugged trails for hiking throughout the park; including the Skyline-to-the-Sea Trail which connects to nearby Big Basin Redwoods State Park and extends to the ocean. When you're ready for a break from hiking, have a picnic in the old apple orchard at Partridge Farm, which has picnic tables and an interpretive shelter with more information about the park.


Castle Rock State Park is also a rock climber's paradise, with numerous sandstone formations and outcrops, ideal for climbing and bouldering. For those who need more time to see the sites, Castle Rock State Park has two primitive, hike-in campgrounds, the Castle Rock Trail Camp and the Waterman Gap Trail Camp. Both require a trek from the parking lot, so pack accordingly!
Campgrounds in Castle Rock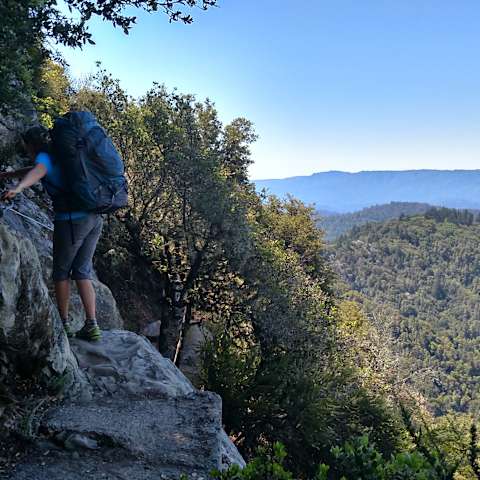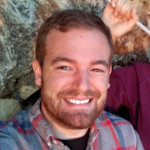 Alex: The higher numbered sites are all heavily wooded, you can see into one other site from some place in...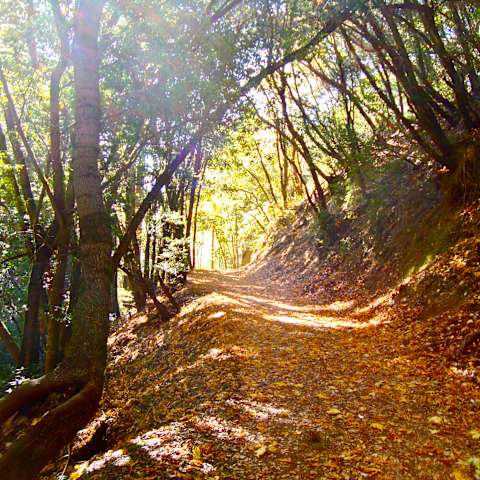 For those who want to guarantee themselves a Castle Rock Campground spot after a long hike, the...
Photos
This park doesn't have any submitted photos—just yet.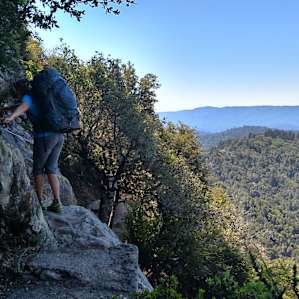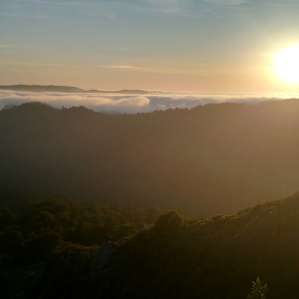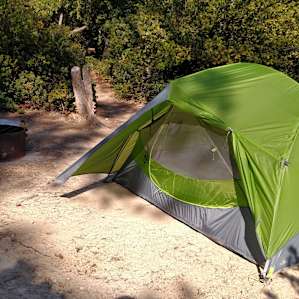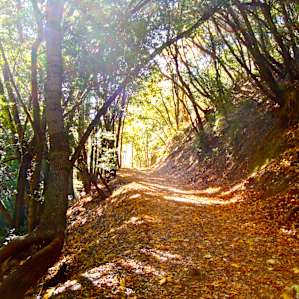 17 Reviews
No one? Bueller? Sharing is caring, y'all.
Drop some
Castle Rock
knowledge on us.
History of Castle Rock State Park
This park is located between what once was the territory of many different tribal communities. Over thousands of years, the tribes have come to be collectively recognized as the Ohlone people. Several native camp areas in this location served the Ohlone people's dietary and spiritual needs. Ohlone visionaries used the massive rocks to communicate with what they considered to be the spirit world and to acquire personal enlightenment. They also collected a variety of medicinal and food plants. Native people hunted deer, pronghorns and bears that were attracted to the area's abundant vegetation. Today's park lies within a major trail system that was used to move resources from the coast into the interior.
By 1849, thousands of immigrants had arrived in California searching for gold. The newcomers needed lumber to construct homes and buildings for new towns. The South Pacific Coast railroad built new lines for access between the Santa Cruz mountains and the Alameda port. By 1884, 28 lumber mills operated in the Big Basin/San Lorenzo Valley area; the mills yielded more than 34 million board feet of lumber each year Coast redwood made excellent lumber and Tanoak bark was used to tan leather goods. Once thick forests were rapidly laid bare.
Agriculture also altered the Castle Rock landscape for nearly 100 years. Farming, livestock, hunting, fishing and trading made it possible for area families to be self-sufficient.
Judge Joseph Welch of Santa Clara Valley purchased a 60-acre parcel on Castle Rock Ridge in 1908, when logging was still ravaging the hillsides. He established a precedent by opening his land for the public to enjoy its scenic scenic vistas and rugged landscapes. With Welches determination, Castle Rock soon became a popular tourist destination. Dr. Russell Varian secured the option to purchase the land in 1959 and planned to donate it to California State Parks. He died before completing the purchase. The Sierra Club and Sempervirens Fund later donated the land in his memory. In July of 1968, Castle Rock was designated a state park.
Wildly eroded sandstone formations create prominent ridges in the park's canyons. A waterfall fed by natural springs cascades 100 feet down the steep mountain slopes to the San Lorenzo River. The river flowing through the park provides spawning habitat for steelhead.