About Castle Crags State Park
Imagine casually driving on Highway 5 up Northern California, when BAM out of nowhere transpires the awe-inspiring spires themselves that make up Castle Crags State Park. These sky-scraping and soaring granite spires, too numerous to count, huddle together and create the gargantuan rampart that is the centerpiece of Castle Crags State Park. With access to the Sacramento River and incredible views of Mount Shasta as well, this park is a fantastic stop while near Dunsmuir and offers some incredible geological perspective with a rich history.
Campgrounds in Castle Crags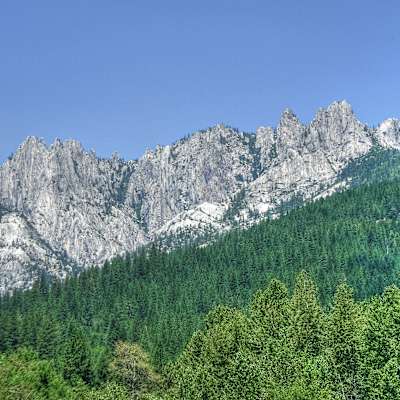 100% Recommend (3 Responses)
Riverside Campground makes up only 12 of the 76 developed campsites around Castle Crags, but it offers a great detached place to reserve and camp...
11 Saves
5 Reviews
No one? Bueller? Sharing is caring, y'all.
Drop some
Castle Crags
knowledge on us.
Traffic noise from I-5 can sometimes be an issue, but the deafening, Jurassic power of the Crags themselves drowns out the more "modern" noises. Either way, bring some earplugs just in case. Avoid site 26 if you foresee this being an issue.
Helpful 0
Helpful 0
Remove vote :(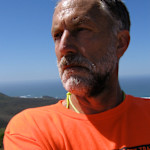 Kinda confusing, since Hipcamp lists the lower, first-come first-served part of the campground. Upper sites are reservable, but are rarely full. Some in the upper part are on rather steep ground with small parking pads, and tight corners. Could be a bit of a struggle for some bigger equipment or tents.
You do get freeway noise, unfortunately. But it's still nice, and is one of the cheaper CA state parks for a campsite with shower.
The road up to the viewpoint (and trailhead for some hikes) is also steep and narrow, and it has little room for vehicles going in opposite directions to pass, so be very careful. And don't try it with something huge.
Helpful 0
Helpful 0
Remove vote :(
History of Castle Crags State Park
The Castle Crags were formed in much the same manner as nearby Mt. Shasta and the other peaks of the Cascade Range—by volcanic activity some 200 million years ago. For the last million years, the Crags have been subjected to the forces of wind, rain, ice and even some small glaciers, which have shaped the granite into its distinctive shapes. Rising beside the spiky peaks is a round one, Castle Dome, which many mountaineers liken to Yosemite's Half Dome.
In 1855, the territory below the Crags was the site of a struggle between local native people and settlers. The locals, armed only with bows and arrows, were driven from their land in a one-sided battle that was chronicled by Joaquin Miller, "poet of the High Sierra."
Mining—first gold, later mercury and chromite—and logging, were the chief industries around the Crags for a hundred years. During the 1920s and 1930s, conservationists worked to protect the Castle Crags; they circulated photographs of the scenic spot and promoted the idea of a comprehensive California state park system.
Exploitation of the land by lumber and mining operations encouraged concerned citizens in 1933 to acquire much of the land, which would eventually become Castle Crags State Park. However much of the crags themselves are part of the Castle Crags Wilderness Area within the Shasta-Trinity National Forest, managed by the U.S. Forest Service.