About Calaveras Big Trees State Park
It's not every day that you can say you camped and explored among trees that are upwards of 2,000 years old, and descended from trees that were standing when dinosaurs roamed Earth. Located at the mid-elevation level of the western Sierra Nevada, Calaveras Big Trees State Park is comprised of over 6,400 acres and there is much exploring to be done. There is a vast array of recreational activities and miles of established trails to scout out. From hiking, picnicking, fishing, and enjoying the wildlife, this state park is not to be missed. Calaveras Big Trees State Park camping includes tent and RV camping, as well a few reservable cabins. Each site has fire rings and picnic tables, piped water, flush toilets, and pay showers nearby.
Campgrounds in Calaveras Big Trees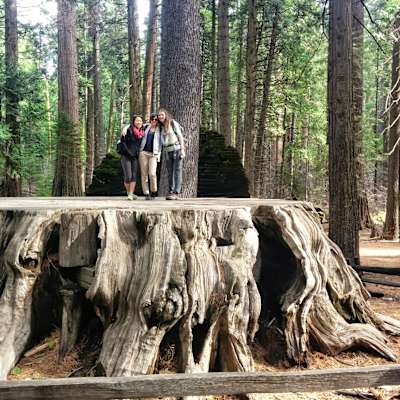 100% Recommend (4 Responses)
One of two walk-in campgrounds in the Calaveras Big Trees state park is the North Grove campground and is a great option for Calaveras Big Trees...
36 Saves
Oak Hollow Campground in Calaveras Big Trees State Park is one of two walk-in campgrounds among the redwoods. With more than 50 campsites, Oak...
Lindsey: This campground was further from noise of hwy 4 and tourists than North Grove Campground. Nice, shady sites, some quite large....
28 Saves
9 Reviews
This campground was further from noise of hwy 4 and tourists than North Grove Campground. Nice, shady sites, some quite large. However, many sites are on slopes which means carrying your gear up/down stairs from your car.
Helpful 2
Helpful 2
Remove vote :(
The North Grove is hugely popular and rightfully so! The South Grove, however, should not be overlooked, because it's awesome and includes the huge "Agassiz Tree"...check it out!
Helpful 1
Helpful 1
Remove vote :(
Stayed in site 117. Large site but definitely sloped. There were several steps down from the site's assigned parking area to the picnic table, fire ring, bear locker and tent site. Convenient water spigots and bathrooms throughout the campground. Showers were in a slightly rough shape but overall clean and hot. Staying in Oak Hollow puts you closer to the South Grove loop, an easy two hour hike that's worth doing. Great place overall.
Helpful 1
Helpful 1
Remove vote :(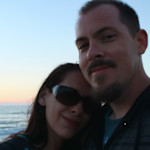 I have been coming here since I was a little kid. I absolutely love this place. It can get packed in the warm summer months so get here early. This place is very majestic in the winter with snowfall.
Helpful 1
Helpful 1
Remove vote :(
Stayed 2 summers in a row. Oak Hollow & N. Grove both great sites. However, Oak hollow did have steep hills for camping sites..as in roll off your air mattress, hike down the hill type steep to and from your car. Handicap sites were all satisfactory at both sites. Restrooms&showers were maintained well,My only gripe is no one ever answers any of the calls. We've reserved a group site this year but can't get anyone to confirm whether or not the group sites have showers or the allowable # of cars is including in the $200/nt fee. I realize that a site to accommodate nearly 100 people should have showers of their own but I'd hate to be presumptuous.
History of Calaveras Big Trees State Park
Though some native groups saw the trees as sacred and untouchable, the Miwok respected them and made careful use of them. These skilled fishermen, trappers and hunters built their seasonal villages alongside the flourishing rivers of the Sierra Nevada foothills. The acorns and other seeds the Miwok harvested in the fall were a vital part of their diet. Their way of life was rich in ceremony and social activity, including the important harvesting and grinding of the fall acorn crop. Throughout this area, large granite outcroppings and boulders with groups of mortar holes bear witness to the Miwok method of grinding seeds and acorns. Today, approximately 3,500 Miwok descendants live in the area.
In the spring of 1852, Augustus T. Dowd was tracking a wounded grizzly bear through unfamiliar territory when he came upon a forest of enormous trees. The giant sequoia that first caught his attention was the largest in what is now the Calaveras North Grove. At first, Dowd's description of what he had seen was considered a "tall tale" until he led a group of men to the grove. Word of the giant sequoia grove's existence spread rapidly. Newspapers picked up the story, bringing curious visitors and entrepreneurs eager to make their fortunes from naive spectators.
The Discovery Tree that had earlier stopped Dowd in his tracks was the first casualty in the rush to exploit the giant sequoias. It took five men 22 days to cut it down. Sections of bark and a portion of its trunk were shipped to San Francisco to be placed on display. Later it was sent around Cape Horn to New York City, where it was considered a "humbug" by many who saw it. The financially unsuccessful showing closed, and while the tree's artifacts were awaiting shipment to Paris, a fire destroyed the entire exhibit. The Discovery Tree's stump remains in the North Grove.
Further depredations continued in the North Grove. A magnificent tree named the "Mother of the Forest" was stripped of nearly 60 tons of its bark to a height of 116 feet. The bark was sent to the East Coast and abroad for exhibition. In 1861 the Mammoth Grove Hotel was built in the North Grove. The resort hotel operated until 1943, when it was destroyed by a fire.
Calaveras became a State Park in 1931 to preserve the North Grove of giant sequoias. This grove includes the "Discovery Tree", also known as the "Big Stump", the first Sierra redwood noted by Augustus T. Dowd in 1852. This area has been a major tourist attraction ever since, and is considered the longest continuously operated tourist facility in California.