About Bolsa Chica State Beach
Bolsa Chica used to be called "Tin Can Beach," but it's vastly improved into a popular beach hotspot. Surfers and swimmers will love the gentle waves here, and anglers will be thrilled with their catches. Sunny SoCal beaches are what it's all about, so don't miss out on this one! With the warm sand under your toes and the waves crashing before you, you'll feel perfectly at home in this little beachy treasure.
Campgrounds in Bolsa Chica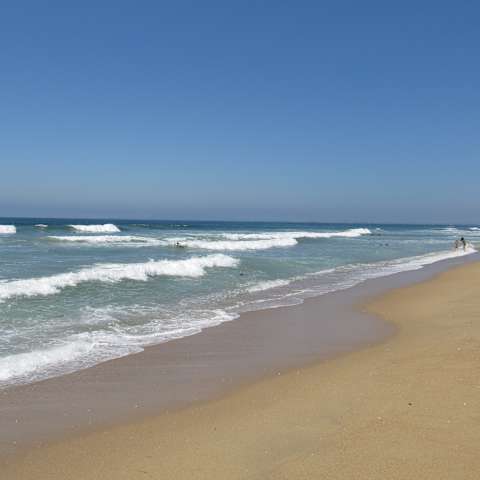 Camping here is for RVs only, offering more than 50 campsites with electric and water hookups. Perfect...
Photos
This park doesn't have any submitted photos—just yet.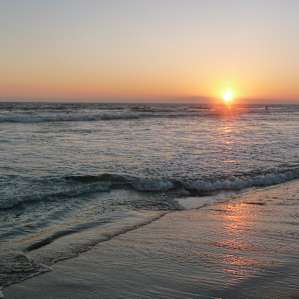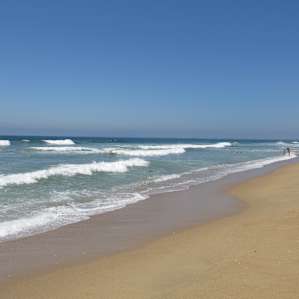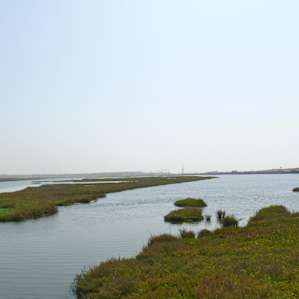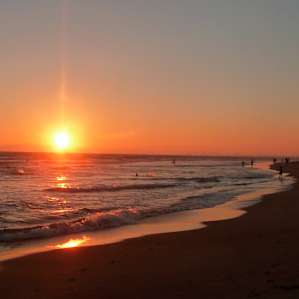 6 Reviews
No one? Bueller? Sharing is caring, y'all.
Drop some
Bolsa Chica
knowledge on us.
The beach is wheelchair accessible and you can get beach wheelchairs free of charge!
Remove vote :(
Fire pits are free and available first-come, first-served. Did someone say BEACH BONFIRE?
Remove vote :(
There are volleyball courts here for the perfect beach experience!
Remove vote :(
History of Bolsa Chica State Beach
For more than 8,000 years, indigenous people prospered in what is now called Orange County. The inhabitants of the Los Angeles basin between the present-day cities of Topanga and Laguna Beach have come to be called the Tongva and the Kizh. Another group, the Acjachemen, dwelled in coastal villages between northern Los Angeles and San Onofre Creek.
Spanish King Carlos III wanted to expand Spain's presence in Baja California north to Alta California in the mid-1700s. Soldiers and missionaries claimed the native people's land to establish military presidios, religious missions and villages. The Acjachemen, conscripted into building Mission San Juan Capistrano in 1771 by Franciscan friars and Spanish settlers, were renamed Juaneños; the Tongva and Kizh who built the mission at San Gabriel in 1776 were then called Gabrielinos or Gabrieleños. These tribal groups were forced to abandon their villages and cultural traditions. They were converted to Christianity and labored at such trades as adobe brickmaking and grape growing for the missions. Today, surviving Acjachemen/Juaneño, Tongva/Gabrielino, and Kizh/Gabrieleño native people continue to celebrate their cultures and heritage at local gatherings.
In 1784 Spanish Governor Pedro Fages granted 33 leagues (nearly 114 miles) of this coast to Don Manuel Perez Nieto. Nieto called the land Rancho Las Bolsas (pockets) because its pockets of land were isolated by wetlands and the ocean. Nieto's brother-in-law Don Joaquin Ruiz inherited this portion, Rancho La Bolsa Chica-- the little pocket.
A 40-acre housing and commercial development, Pacific City, was built above the beachside bluffs in 1901, in hopes that Pacific City would rival tourist mecca Atlantic City on the East Coast. After railroad tycoon Henry Huntington extended his rail lines south, Pacific City was incorporated as Huntington Beach in 1909. The city's growth remained slow until Standard Oil Company struck large oil and natural gas reserves on 500 leased acres in 1920; the well was called Bolsa Chica #1. The town's population tripled, yet many buildings were moved aside for speculative oil drillers sinking wall-to-wall oil derricks. The Pacific Coast Highway (PCH) was completed in 1925, giving motor vehicles access to the oceanside towns. Beach visitors sunbathed alongside oil wells. Some derricks still exist, but as the price of coastal land grew, most wells were capped and the land developed.
Nearby, Post-World War II beachgoers seeking an escape from valley heat pitched canvas tents or shacks and slept on the unfenced sand at Bolsa Chica in the 1940s and '50s. The litter left by visitors earned Bolsa Chica the nickname "Tin Can Beach." Eventually, local residents convinced the State to buy the eyesore; Tin Can Beach became Bolsa Chica State Beach in 1963.